The Punisher Goes To The Moon For The Director Of 'La La Land'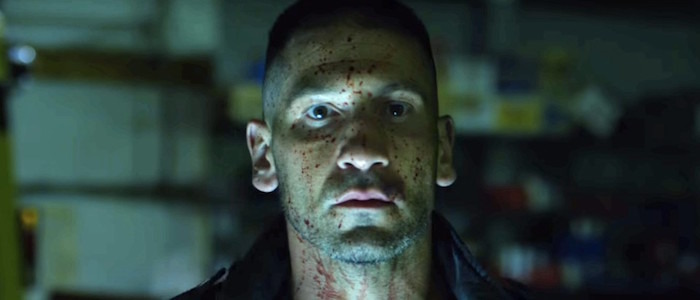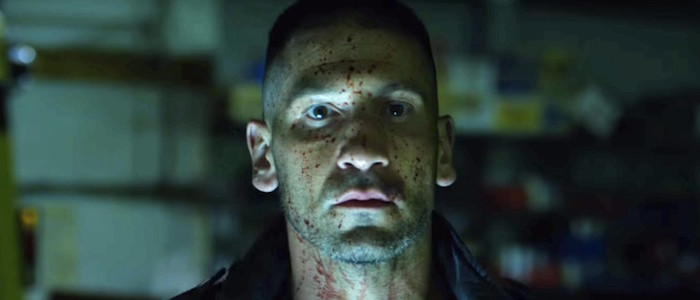 Over the past few years, actor Jon Bernthal has worked with one impressive list of filmmakers: Martin Scorsese, Denis Villeneuve, Edgar Wright, Steve McQueen, and more. The actor recently wrapped shooting McQueen's heist film, Widows, and he'll soon work with another Oscar-winning director, Damien Chazelle (La La Land), on First Man. The actor has signed on to play astronaut Dave Scott, who was a pilot aboard the Gemini VIII mission.
Below, learn more about the Jon Bernthal First Man casting news.
According to Deadline, Bernthal will star alongside Ryan Gosling (La La Land), Kyle Chandler (Bloodline), Jason Clarke (Zero Dark Thirty), and Corey Stoll (House of Cards) in the drama, which starts principal photography in Atlanta this November. Scott's first mission was Gemini VIII with command pilot Neil Armstrong (Gosling), and together, they made the first docking in space after overcoming a thruster issue. Their spacecraft whipped around at a dangerous speed, but Armstrong turned on the re-entry thrusters and got the situation under control.
The mission's flight was meant to last three days, but the thruster problem stopped the mission short. Scott was later the commander of the Apollo 15, which made him the seventh person to take a stroll on the moon and the first person to drive a lunar rover on the moon, going to space three times in his career. Before his time at NASA, Scott served in the United States Air Force and attended the Massachusetts Institute of Technology. After flying in the Apollo 15, he remained at NASA for six more years. He worked as a special assistant for mission operations for the Apollo-Soyuz Test Project, which marked the first time in history American and Russian vehicles came together in space. Many years after that historic event, Scott was a technical advisor on Ron Howard's Apollo 13.
First Man covers 1961 to 1969 and focuses primarily on Armstrong. Academy Award winner Josh Springer's (Spotlight) script is based on James R. Hansen's First Man: A Life of Neil A. Armstrong, which is "the only authorized glimpse into the life of America's most famous astronaut." Armstrong's story is full of drama, spectacle, and wonder, which makes Chazelle feel just right for the project. He's assembled a helluva cast for the film and he's enlisted Bernthal while he's on a hot streak. The actor, who we'll see in Netflix's The Punisher later this year, has shown such a wide range these past few years in both small and large parts. His name is enough to make a project something to look forward to, but with Chazelle tackling this story, my anticipation level for this film can't go any higher.First Man opens in theaters October 12, 2018.