Sequel Bits: 'The Equalizer 2,' 'Blade Runner 2049,' 'Avatar 2,' 'Terminator' Sequels, And More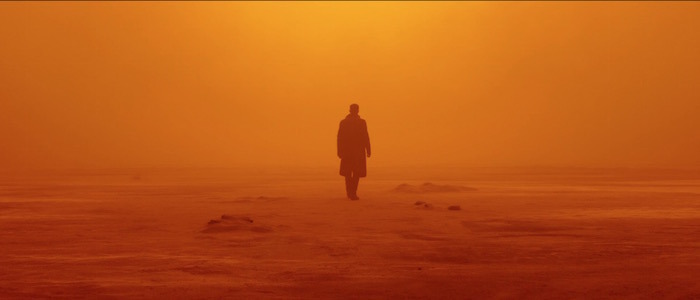 In today's edition of Sequel Bits:
Two stars from The Equalizer are confirmed for the sequel.
Info on when the Jay and Silent Bob Reboot starts shooting.
A new Blade Runner 2049 poster.
James Cameron talks about the Avatar sequels and the future of Terminator.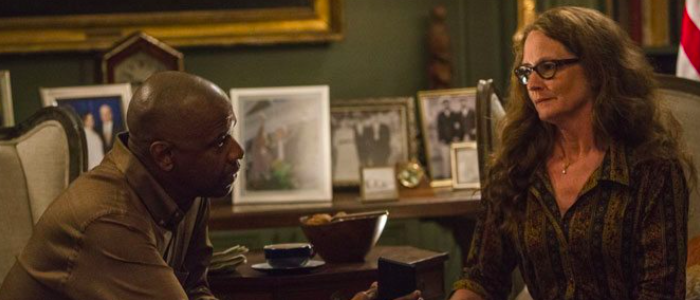 Denzel Washington is going up against Pedro Pascal (Narcos) in The Equalizer sequel. Perhaps Robert McCall (Washington) will receive a little assistance in his fight from Susan and Brian Plummer, his two friends from his old days in counter-terrorism. Melissa Leo and Bill Pullman, who are now confirmed to return for director Antoine Fuqua's sequel, played the couple. According to Deadline, they'll soon begin work on the thriller, which starts shooting September 14 in Boston – where the first (awesome) movie was shot. Susan and Brian Plummer could've felt like an exposition dump with two characters filling the audience in on McCall, but two pros like Leo and Pullman made it natural. It was a pleasant pitstop in McCall's surprisingly brutal journey.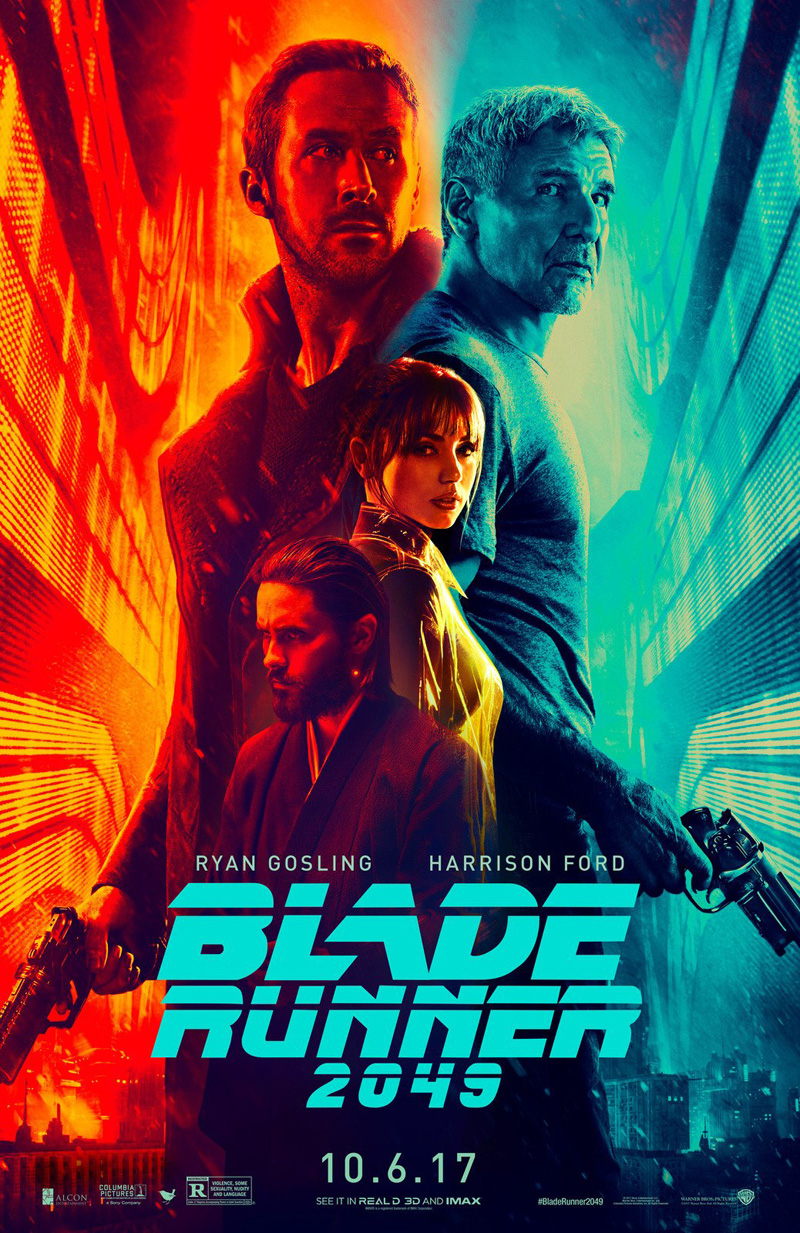 We're almost only a month away from entering Los Angeles, 2049 with Denis Villeneuve's Blade Runner sequel, which is apparently 2 hours and 43 minutes long. Up until now, the marketing has done a fine job playing things close to the vest. They haven't revealed more than we need to know about the film, or so it seems. With more TV spots and clips on the way, that may change, but let's hope not. A new poster has arrived for the film, featuring Officer K (Ryan Gosling), Deckard (Harrison Ford), Joi (Ana de Armas), and Neander Wallace (Jared Leto). It feels like a tastefully done floating heads poster, with the focus on the stars, not the world like the original Blade Runner poster.
A sci-fi sequel far, far away from hitting theaters, Avatar 2, is in "full-tilt production," director James Cameron told Entertainment Weekly. The sequel comes out in December 2020, and by 2025, we'll have four Avatar movies. It's another ambitious undertaking by Cameron, who told EW about scouting in virtual sets:
Oh, we're in production. We're in full-tilt production. We're in what we call 'scouting,' which basically is shooting for me. I'm on the stage all day long during the scouting process, because there are no sets or locations, other than in the virtual world, so I do all my location-scouting with a troop of actors that go through the virtual sets, and give me a sense of the scale and position, lighting, that sort of thing. Then, I'm in rehearsals with my principal cast and I start with them at the end of September.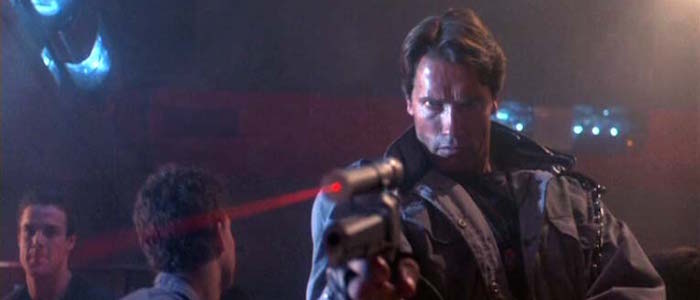 If there's one thing that's disappointing about James Cameron spending almost nine years in Pandora, it's that we won't see him create another world with new characters anytime soon. He's already spent the last five years on the sequels, and he has eight or more years of work. During that time, he might find the time for some Terminator sequels. If he's going to produce more Terminator films, they'll have to be "top-quality production and [have] really, really good ideas and characters," he told SYFY.
If someone could help come up with a fresh approach to shock some life into the Terminator franchise, it's probably Cameron.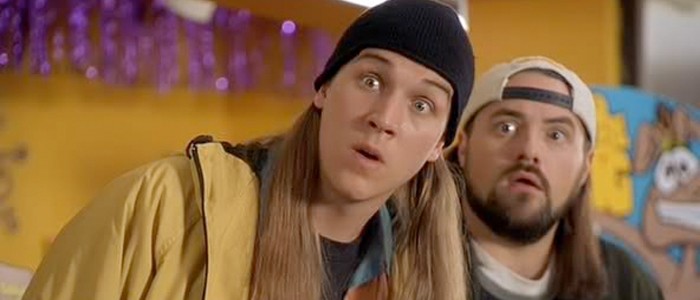 Another reboot in the works that doesn't feature machines sent from the future, or so we think, is coming from Kevin Smith. Smith is going to direct a Jay and Silent Bob Reboot next after finishing up his True North Trilogy. Like Jay and Silent Bob Strike Back, the two buddy drug dealers will head to Hollywood in an attempt to stop a reboot of Bluntman & Chronic. Smith has called the reboot a silly satire poking fun at the film business' re-do obsession, which I'm sure the writer and director will poke fun at himself for doing as well. He'll begin shooting the comedy this fall, bringing the two stoner pals back after an 11-year break following Clerks II. The filmmaker, whose last few movies have been divisive to say the least, shared on Twitter he'll begin filming the reboot before the year ends.
There's a new droid in Star Wars: The Last Jedi, BB-9E. The pricey remote control toy for the character is already on sell in Australia, according to ScreenCrush. He's not playing for the good team, though. BB-9E is employed by The First Order. How large of a role he plays in director Rian Johnson's sequel, we'll have to wait and see. The remote control BB-9E is $150, but of course a Pop! version of the character is on the way with a far cheaper price tag.