Scrapped 'Justice League Mortal' Featured A Brutal Superman And Wonder Woman Fight, Jay Baruchel Reveals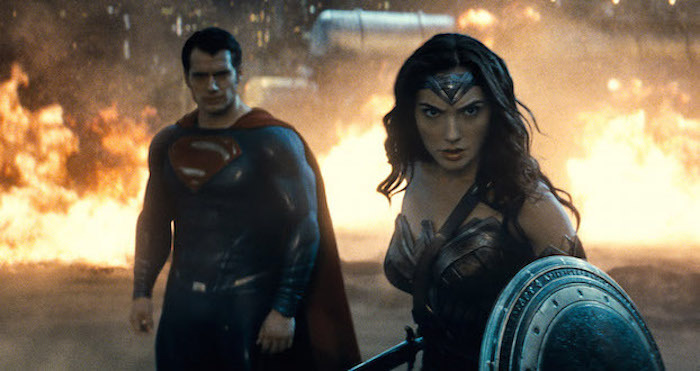 Before Batman v Superman, there was going to be Superman vs. Wonder Woman.
It's a classic, bittersweet case of "what could've been." George Miller's abandoned Justice League Mortal movie remains mostly a mystery to us, confined to the reaches of our imagination. But talking about the possibilities of never-made movies is always fascinating, and one of the the scrapped film's cast members, Jay Baruchel (who was set to play villain Maxwell Lord), took a walk down memory lane to reveal some tantalizing details of the never-made film — including a brutal throwdown between two of the World's Finest.
Boasting an intriguing cast that included Armie Hammer as Batman, DJ Cotrona as Superman, Megan Gale as Wonder Woman, Adam Brody as The Flash, and Common as Green Lantern, Justice League Mortal was announced by Warner Bros. in 2007 with an aim for a 2009 release date, and was well until pre-production when the plug was abruptly pulled in the midst of the 2007-2008 writers' strike.
It didn't seem like much of a loss at first — the cast was hastily assembled and seemed like a who's who of untested talent. Now Hammer is one of the most exciting young actors out there, Gale gave us a taste of what her Wonder Woman would have been like in the stunning Mad Max: Fury Road, and Common is doing...Suicide Squad. But today, it feels like one of the biggest losses to the superhero, especially after Miller made one of his most critically acclaimed and successful films with Mad Max: Fury Road — which makes us wonder what his Justice League Mortal would have looked like.
According to Baruchel, who spilled the details on the abandoned project to MTV's Josh Horowitz on the Happy Sad Confused podcast (starting at the 42-minute mark), it would have been like "Miller doing [Zack] Snyder ... it was very tableau ... they were paintings. And what the characters were doing had such teeth to it."
Baruchel went on to describe a scene where his Big Bad brainwashes Superman and turns him into a weapon, pitting him against Wonder Woman, perhaps the only hero who can hold her own against him:
"I turn him into full red-eye Superman, and then there's this big ass fight between him and Wonder Woman, where he breaks her f—ing wrists and sh–."
Despite the brutal beating Gale's Diana would have taken during that scene against Superman, it seems like her introduction would have been one worthy of an Amazonian princess — and perhaps as cathartic as the No Man's Land scene that we got in Patty Jenkins' Wonder Woman this year:
"The first time you see Wonder Woman, the opening scene on Themyscira, it was just her. It's her on top of a steed and she stood about half a kilometer away from a Minotaur. The Minotaur has a battle-ax in his hand and she just rushes him. All the Amazons are there cheering her on, and she just beheads him. Gets off her steed and holds up the Minotaur thing — and doesn't say a goddamned thing. I was like, 'That's the Wonder Woman I want to see!' It would have been special."
There's no telling if Miller's version of Justice League would have been successful, but I get wistful thinking about the potential. Instead of being bombarded by the grim-dark films of Snyder, could we have had a Justice League that was as vibrant and empowering as Mad Max: Fury Road was? Or would Miller have been subject to the whims of a studio enamored with Christopher Nolan's hyperrealistic take on The Dark Knight? I'm not sure how much I trust Baruchel's words, but I do think — like he said — it would have been special.
When Miller spoke about the project two years ago with The Hollywood Reporter, he explained the factors that went into the project being dropped.
"There was a really great script. And Warners said, 'Let's do it. Let's do a Justice League.' I really was attracted to it. But there was a writers' strike looming. We had to cast it very quickly, which we did with Warners' casting people. And we cast it really quickly and we mounted it very quickly. And it depended on a start date and it depended on some basic rebate legislation that had just got through a new Australian government. But it was just too big a decision for them to make in the time. And that fell through and the whole film fell through. We almost got there. And it wasn't to be. But that happens a lot, where films line up and the stars look like they're aligning and they didn't."
Meanwhile, you can see the upcoming DCEU Justice League in theaters on November 17, 2017.