'Luke Cage' Season 2 Photo: First Look At Misty Knight's Bionic Arm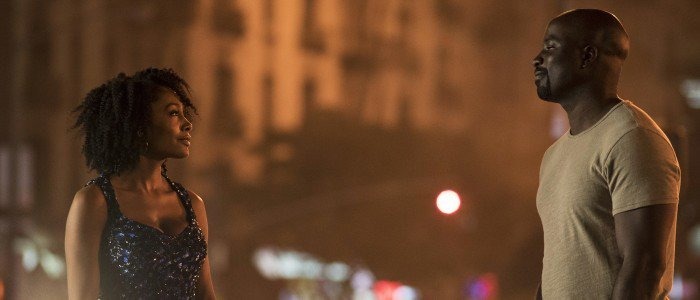 NYPD cop Misty Knight (Simone Missick) is returning to Luke Cage with a new weapon. Following the events of Marvel and Netflix's new show, The Defenders, Knight has undergone some changes. Like the character in the comic, she now has a bionic arm in the 13-episode second season of Luke Cage.
Naturally, there are spoilers for The Defenders ahead.
In the new Netflix series, Mercedes Kelly "Misty" Knight was leading an NYPD task force going after the major criminal group known as the Hand. As Misty attempts to help the Defenders, she loses her arm to the Hand's leader, Bakuto (Ramón Rodríguez). When Bakuto is going to strike down Colleen Wing (Jessica Henwick) with his sword, Misty steps in and loses her arm to save her. Then Colleen takes her to the hospital owned by Danny Rand (a.k.a. Iron Fist). In the comics, Misty and Colleen become best friends and even open a private detective agency, Knightwing Restorations Ltd. Maybe a future storyline?
The incident with Bakuto paves the way for Misty to get her famous bionic arm, which was created by Tony Stark and Stark Industries in the comics. In her comic book incarnation, she lost her limb while trying to stop a bomb. How the bionic arm is made in Netflix's Marvel universe is unknown, but a new photo from Entertainment Weekly confirms Misty has her prosthetic arm in Luke Cage season 2: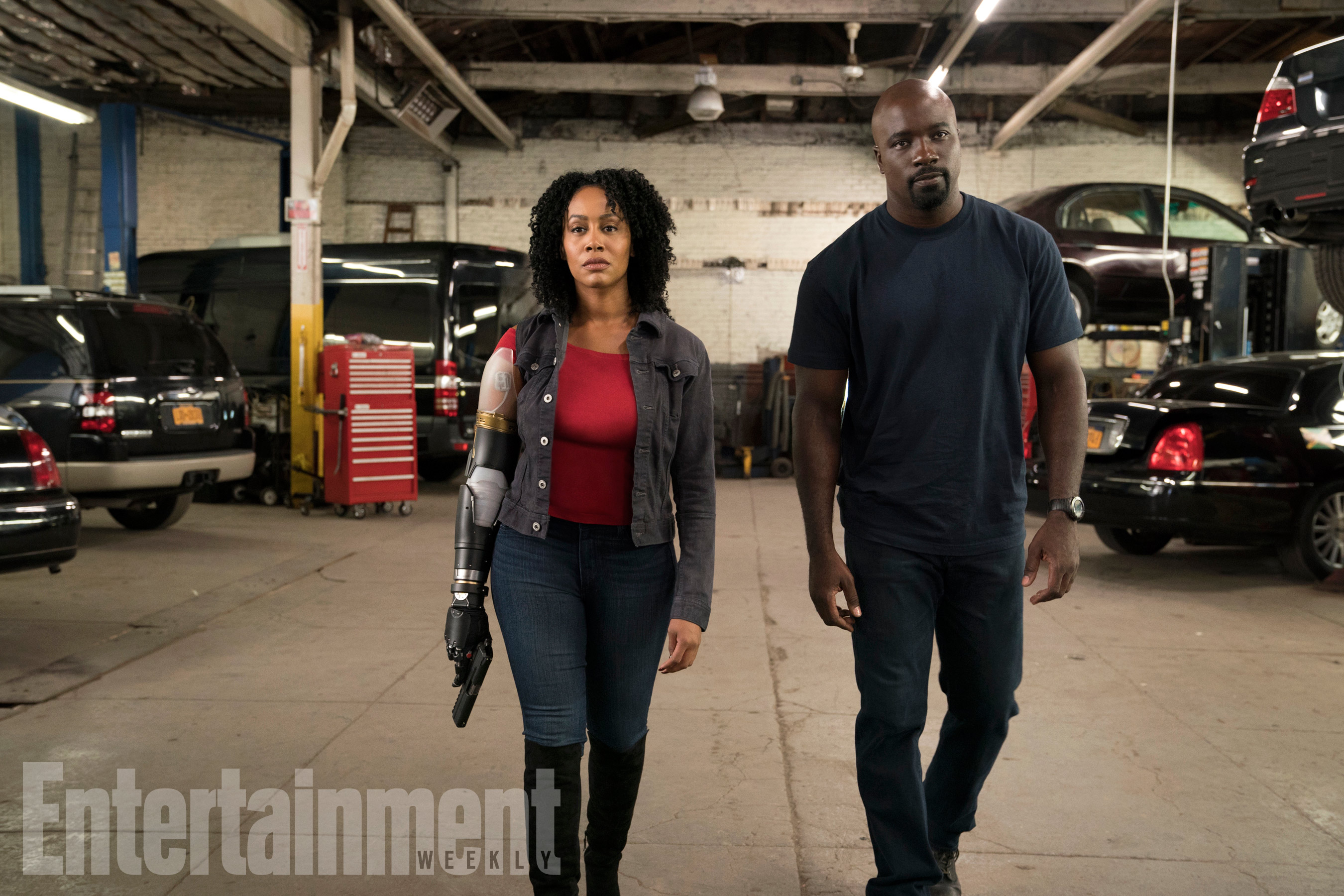 The bionic arm gives Misty super strength. In the comics, it also gives her other abilities, like controlling robots, energy blasts, and gravity fields – which might look out of place in Luke Cage. As for whehter her new arm will do any of that good stuff in Luke Cage, we'll just have to wait until next year when the new season arrives. Misty will also appear in the recently announced second season of Iron Fist, which was not received as warmly as some Marvel's other shows.
In the comics, Misty has romantic relationships with Danny Rand. It seems like fans are more hopeful and excited about her future with Colleen Wing, though. The two characters teamed up for the miniseries "Daughters of the Dragon," which features the two of them starting their investigation business. With Misty and Colleen bound to share more screen time together in Iron Fist, some fans are already hoping for a spin-off for the duo.
Luke Cage season 2 debuts on Netflix in 2018.