Apple Faces Off Against Hollywood Over 4K Movie Prices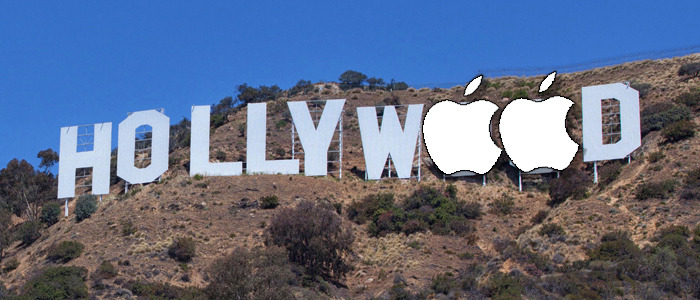 A few weeks ago, we wrote about how Apple recently entered discussions with movie studios to make major Hollywood releases available for home video rental only two weeks after they debut theatrically. If they get their way, those rentals will be available at somewhere between $30 and $50 depending on the size of the release window, but now it appears that Apple is butting heads with the studios over a different topic: the price point for 4K movies on Apple TV.
The Wall Street Journal (via The Verge) reports that in advance of the upcoming announcement of a new Apple TV capable of streaming HDR and 4K content, which is scheduled for September 12, Apple has been facing off against the studios over the pricing of Ultra High Definition (aka 4K) movies on that platform. Apple wants to charge $19.99 for key titles, but they're encountering some pushback: a few studios want to add a $5 or even $10 surcharge on top of that price.
The Verge points out that in the wake of a devalued DVD market, Hollywood studios are often in favor of higher pricing in order to protect what profits they still make at this point. Apple, on the other hand, is more inclined to offer lower prices "because it believes that would entice more customers and help generate more profits over the long term". They also imply that $30 may be a bit too steep for people to pay when a Netflix subscription costs only a fraction of that.
But it's no secret that though Netflix offers 4K content, the streaming service's film selection is consistently terrible, so I don't think that's a comparable argument. If you want to see Wonder Woman at home in the highest possible quality, you can either wait an untold amount of time for it to become available on Netflix (or maybe come to HBO or something), or you can buy it as soon as it comes out and watch it whenever you want. I've seen many cinephiles come to the realization that physical media is underrated, and those who care deeply about quality are generally willing to pay for it.
Plus, current prices of Ultra High Definition movies are already hovering around the $30 range.  I definitely support Apple's attempt to lower prices for the consumer, but even if the studios get their way in this argument, the prices they demand for Apple TV users will still be in line with what people currently pay at retailers like Amazon and Best Buy. I'd obviously love to see lower prices, but I don't necessarily fault the studios for pushing back on this considering how fraught the industry is right now.
Would you pay $30 for Apple TV 4K movies?