Guillermo Del Toro's 'Fantastic Voyage' Remake Will Shoot Next Year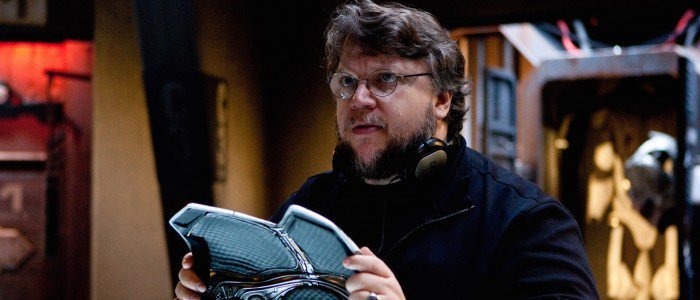 Director Guillermo del Toro was going to start shooting the long-in-development and James Cameron-produced remake of Fantastic Voyage next spring but the project is on hold a little bit longer as del Toro might be busy on the awards circuit for his upcoming film, The Shape of Water. Come next fall the director will start shooting the 3D movie, though.
Below, learn more about the Fantastic Voyage remake.
Deadline reports 20th Century Fox and del Toro have hit the pause on the remake, so del Toro doesn't have to juggle prepping the massive project and his award season commitments; the director wants his focus entirely on Fantastic Voyage during prep. The studio had a 2019 holiday release date in mind, but a 2020 debut is now more probable. Deadline's sources tell them del Toro is completely dedicated to the remake, which has attracted a few directors over the years, like Shawn Levy (Real Steel), Paul Greengrass (Jason Bourne), and Roland Emmerich (Stonewall).
The news confirms not only is del Toro directing the remake of the 1965 film, but it's also his next project. Last January, the director behind Pan's Labyrinth and Crimson Peak entered talks to direct Fantastic Voyage, which is about a group of scientists shrinking themselves down to atomic size to enter a man's body in an attempt to save his life. We only ever heard del Toro was in talks to direct, so a deal was made without some huge announcement. Del Toro, the studio, and all involved are going to regroup next spring and get the ball rolling. While a fall 2018 start date is most likely, the film could begin production sooner than that.
The remake reunites del Toro and screenwriter David S. Goyer, who worked together on Blade II. Goyer wrote the script and treatment and began collaborating with del Toro once he came onboard to direct Fantastic Voyage. The project also gets the filmmaker back in the same room as James Cameron, who's been onboard the Fantastic Voyage remake for a long time now; he considered directing and wrote a scrapped draft of the script. For years, Cameron tried to help del Toro adapt H.P. Lovecraft's "At the Mountains of Madness." The directors have been friends for over two decades, and during that time, they've tried to do a project together. Next year, it looks like they'll finally get their wish with Fantastic Voyage.