Daily Podcast: Holy Scorsese Joker Movie Batman?! Magic Castle, Han Solo, MoviePass, Knight Rider, Hellboy & More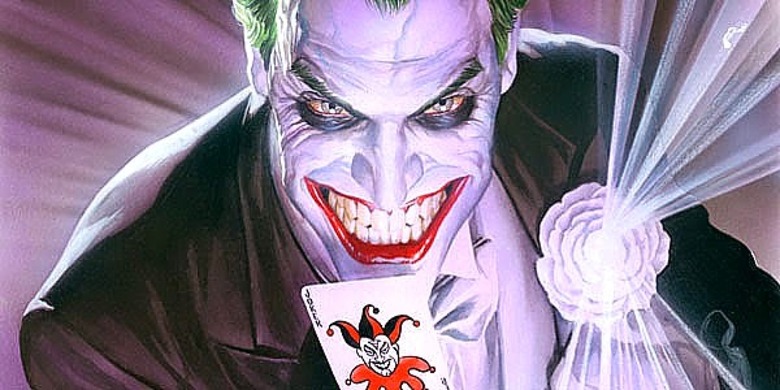 On the August 23, 2017 episode of /Film Daily, in the watercooler Peter Sciretta talks about auditioning for the Magic Castle, and Ben Pearson and Brad Oman join to talk about the latest news including: a Knight Rider movie, a director for Amblin's Intelligent Life, an actor has been cut out of the Han Solo movie, AMC continues to troll MoviePass, more info on the Hellboy reboot, and late breaking news about a Martin Scorsese-produced Joker movie.You can subscribe to /Film Daily on iTunes, Google Play, Overcast and all the popular podcast apps (here is the RSS URL if you need it).
In The Water Cooler:
Peter talks about auditioning to become a member of the Academy of Magical Arts at the Magic Castle
In the News:
'
Knight Rider
' Movie Being Developed as a Comedy
for John Cena and Kevin Hart (Sorry, David Hasselhoff)
'Stranger Things' Director
Rebecca Thomas
Will Make Amblin's
'Intelligent Life
'
Michael K. Williams' Role
Cut From 'Star Wars'
Han Solo
Movie
Nice Try, AMC Theatres:
MoviePass
E-Tickets
Disabled in Denver and Boston
'Hellboy'
Star David Harbour Explains
How His Approach is Different
Than Ron Perlman's
The Joker Origin Story in the Works
, Directed by Todd Phillips, Produced by Martin Scorsese
To submit questions to the mailbag, send them to peter@slashfilm.com. Please mention your name and general geographical location in case we mention the question on the air.You can find all that and more at slashfilm.com. You can subscribe to /Film Daily on iTunes, Google Play, Overcast and all the popular podcast apps (RSS). This podcast is published every weekday, bringing you the most exciting news from the world of movies and television as well as deeper dives into the great features from slashfilm.com. We're still very much experimenting with this podcast, please feel free to send your feedback to us at peter@slashfilm.com. Please rate and review the podcast on iTunes and spread the word!