This Week In Trailers: Let's Play Two, Apocalypse Now Now, Under The Tree, Abundant Acreage Available, Valley Of Shadows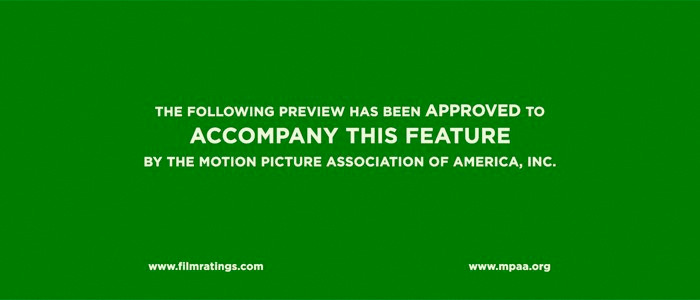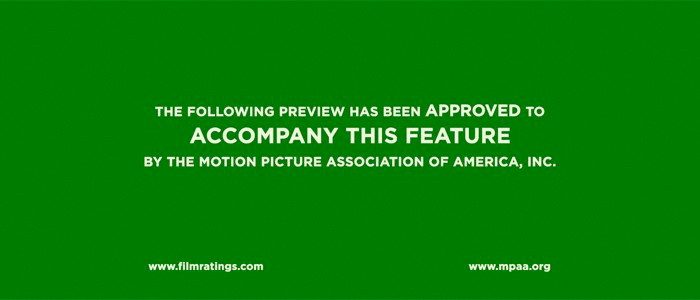 Trailers are an under-appreciated art form insofar that many times they're seen as vehicles for showing footage, explaining films away, or showing their hand about what moviegoers can expect. Foreign, domestic, independent, big budget: What better way to hone your skills as a thoughtful moviegoer than by deconstructing these little pieces of advertising? This week we take ourselves out to the ballgame with Eddie Vedder and Co., witness a different kind of werewolf movie, watch Amy Ryan break your heart, watch the breakdown of societal norms between neighbors in all its naughty glory, and get excited about aliens inhabiting South African shantytowns again.Let's Play Two Trailer
Chicago? Check. Pearl Jam? Check. Concert film at Wrigley Field? Check. Footage from the World Series when the Chicago Cubs won the World Series? Check.
This thing is already a 6 out of 5 stars before I see a frame. I do have to give it up to director Danny Clinch who not only captures a more visceral experience of a concert, so many times the audience is a mere side attraction and you can sense the sweat and heat bubbling up from this enthusiastic crowd, but keeps things broad by keeping the tracks that are most resonant with the general public front and center for this trailer. I have to admit that as as fan, if you're really being honest, the music didn't quite reach the same kind of "must-have" listening power after Vitalogy. Whoever is responsible for this trailer knows just what is needed to bring the fans into the fold who have always supported the band but who have become lapse members of the PJ congregation. I'm ready to experience a concert I never saw and relive a moment in time when the Chicago Cubs won the World Series.
Apocalypse Now Now Trailer
From the source material this short has been bred from:
Snarky, monster-porn-dealing teen, Baxter Zevcenko, might be a serial killer. His girlfriend, Esme, is missing, and he's the prime suspect. To clear his name, he'll turn to Cape Town's grizzliest, drunkest bounty hunter, Jackson 'Jackie' Ronin. Little does he know that Ronin is a supernatural bounty-hunter, and that he's about to be dragged headlong into a deep, dark Cape Town underbelly full of monsters and myth, shadowy government forces, bloodthirsty crow-men and a conspiracy across time and space.
That said, I think director Michael Matthews has certainly made a short that looks and feels like something we've seen from movies like District 9 or Chappie. Makes sense because writer Terri Tatchell, who actually wrote both 9 and Chappie, has writing duties when it comes to adapting Apocalypse Now Now into a feature length film. For now, though, this proof of concept teaser is just enough to whet the appetite of anyone looking to see what will come from the adaption of what sounds like an insane story and fits within the aesthetic of something that feels awfully familiar.
Abundant Acreage Available TrailerAmy Ryan. 
I watched this trailer and was just felled by the moments that Ryan was given to sell this thing. What I genuinely like about director Angus MacLachlan's movie about what what seems like a very small and quiet story that deals with such a small scale is just how much gravity there seems to be here. The pull-quotes, without question, sell the reasons why you should show up or hunt this one down, but it's the scenes that are allowed to breathe for more than a few beats that provide just the kind of context to make the sale. It's not pretty to look at. There aren't rich colors, dynamic or novel directorial decisions on display, and even the time of year that we've descended into this story its heinous AF but that's the very charm of where we are. It feels real and oppressive and that there's something harsh about what's happening before our eyes. Can't wait to consume the rest.
Valley of Shadows Trailer
Werewolf.
I don't know that I've seen a great werewolf movie since this millennium has started (and, please, save your angry emails about Ginger Snaps or other pieces of cinematic garbage for someone else who cares to indulge in any other kind of opinions on this matter). In the 20th century we got The Wolf Man, American Werewolf in London and The Howling, plus kids everywhere got a less than blood-thirsty werewolf in Monster Squad that will always hold a nostalgic, halcyon place in my heart that probably over-indexes simply because of its cult status. Director Jonas Matzow Gulbrandsen, though, might have given us the best werewolf movie we've been allowed to have this side of the 2000's. What I absolutely love about this trailer is how coy it wants to play things. Of course this story teeters on whether you think this kid is really canine incarnate so we're probably not going to get all the physical transformations that made 80's werewolf transformations so much fun. What's happening in this trailer is reminiscent of Let the Right One In insomuch as the way things happening before us slowly burn until it's like a match that is burning too quick to last before we have a chance to keep it going. I want to know more about what is going to occur or whether this is something else entirely. F-U-N.
Under The Tree Trailer
You've got to stick with me on this one.
I know the idea of watching a movie with neighbors breaking bad on one another doesn't seem like a raucous time at the theater but this trailer is bananas.  I don't know how he has done it (I'll just chalk it up to the fine trailer you see above) but director Hafsteinn Gunnar Sigurðsson cuts through the language barrier like a cool butter knife through glistening, room temperature stick of margarine. Which is to say, the way we people devolving before our eyes as the niceties that we share with our fellow neighbors are shown here to be what they are: fragile. An untoward remark, some bad action, pettiness, the fragility of the social structure we all agree to comes into horrific imbalance here and it looks absolutely glorious. I don't care if you live in America, Japan, the Ukraine, anywhere in the world, this looks like a microcosm of the relationships we share while in close proximity to others.
Nota bene: If you have any suggestions of trailers to possibly be included in this column, even have a trailer of your own to pitch, please let me know by sending me a note at Christopher_Stipp@yahoo.com or look me up via Twitter at @Stipp
In case you missed them, here are the other trailers we covered at /Film this week: