The Water Cooler: 'The Wizard Of Oz' Outdoors, An Addictive New Podcast, And The Return Of Pokemon Go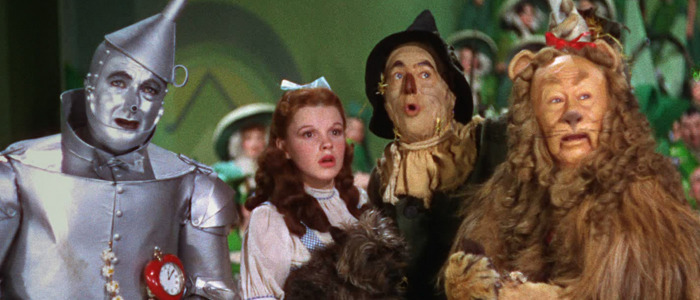 Welcome to The Water Cooler, a weekly feature where the /Film staff is free to go off-topic and talk about everything except the movies and TV shows they normally write about. In this edition: Ben watches a cinematic classic outside, Brad picks up Pokemon Go again, Jacob falls in love with a podcast, Jack checks out Friends From College, Hoai-Tran indulges her K-pop obsession again, and Chris watches Ozark.
Ben Pearson Attended an Outdoor Screening of The Wizard of Oz
This past weekend, my wife and I went to an outdoor secret screening that a friend hosted in the backyard of her house. She set up a bunch of clues beforehand and had food that was themed appropriately for the movie so we could try to guess what we'd be watching, and after dinner, our friend revealed that the movie she was screening was The Wizard of Oz. The 1939 classic is my dad's favorite movie (and one of the surviving Munchkins lived fairly close to us when I was a kid), so I watched it a lot when I was growing up. But it had probably been 15 years since I'd seen it, and after talking about it with my wife, we decided it might be the perfect choice for an outdoor summer night screening like this.
The Wizard of Oz is one of those movies that everyone should see, but it's probably not in very many people's regular rotation of things they just throw on to watch; I'm guessing I wasn't the only one who hadn't seen it in years. There were some kids there who I'm guessing hadn't seen it at all, so even if it were just for them, that'd be a good enough reason to choose it. But it's also a classic movie that holds up wonderfully, it's lighthearted and uplifting in a time when we needed a release from our current political hellscape, and it's easy to get lost in its vibrant, rich colors and swept away in its memorable songs.
Plus, who's going to be pissed off at the idea of watching The Wizard of Oz? It's an excellent choice, and it inspired me to refresh my memory about the movie's fascinating production history – including the time the actress playing the Wicked Witch was horrifically burned during a stunt gone wrong. If you haven't heard some of the stories about the making of this film, you should definitely check them out.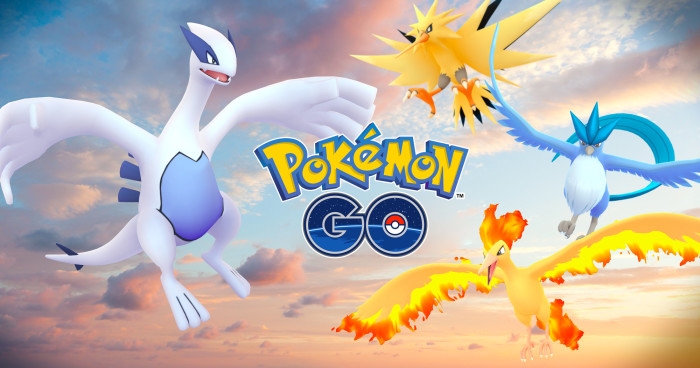 Ethan Anderton Has Been Completing Raids in Pokemon GO
All the rage surrounding Pokemon GO died down relatively quickly after the game became a huge hit last summer. Game developer Niantic didn't keep the game interesting enough for an extended period of time and the gameplay got boring. Thankfully, ever since the disastrous Pokemon GO Fest in Chicago (which happened the same weekend as San Diego Comic-Con), the introduction of legendary Pokemon available in raid battles at the overhauled Pokemon gyms has reinvigorated the game and gotten players back outside to catch some powerful Pokemon.
In the weeks following Pokemon GO Fest, new legendary Pokemon have been released to the game. So far they've included Articuno, Moltres and Zapdos as companions to the Mystic, Valor and Instinct teams respectively within the game. Plus, the Pokemon bird Lugia has been part of the raid battles as well, introducing a new way for players to unite and cooperate to catch some powerful Pokemon. It's made for a fun addition to the game that has gotten me to start playing way more often, and so far I've caught all the legendary birds (and I've picked up a Tyrannitar too, which is pretty great).
Plus, Pokemon GO shows no signs of slowing down their continued updates with raid battles, because the latest Pokemon GO event in Japan announced that Mewtwo will be coming to the game as part of an exclusive raid battle that players will have available to them sometime soon. In the meantime, all the legendary birds are available in the game until the end of August, so round up some friends and see if you can defeat and catch them.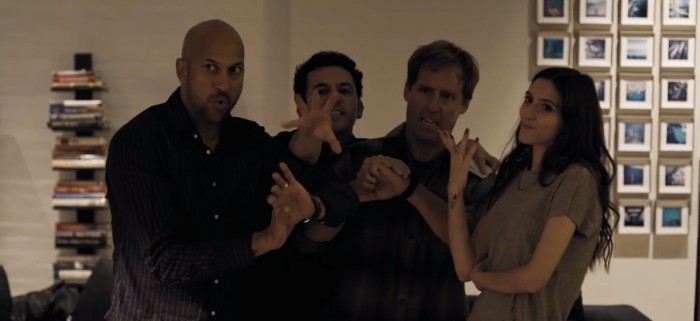 Jack Giroux is Watching Friends From College
Friends from College is a very watchable show about mostly unlikable people. In spite of some problems, and almost in spite of itself, it works. After watching the first few episodes for the cast – somehow I missed the fact Nicholas Stoller (Forgetting Sarah Marshall) co-created the series with Francesca Delbanco – I checked out the reviews. I was surprised and unsurprised by the overwhelming negative response to the new Netflix comedy, which is four hours of characters who are bound to turn a lot of people off. They are sometimes difficult to empathize with. I think going back and forth over the ensemble and their choices created a sense of engagement and a bit of honesty, which is sometimes overshadowed by a few plot turns and conflicts too broad for an otherwise grounded series.
The show isn't without its laughs. It's directed by the filmmaker behind Forgetting Sarah Marshall and The Muppets, so no real surprise there. Some of the humor, again, is a bit too broad, but with a cast like Cobbie Smoulders, Keegan-Michael Key, Nat Faxon, Fred Savage, Jae Suh Park, and Annie Parisse, many of the jokes hit their mark. The biggest laughs come from Greg Germann and Ike Barinholtz. Barinholtz makes one joke and facial expression that made me rewind more than once to watch it again (his clown laugh in Neighbors II: Sorority Rising made me do the same). He plays completely convincing and authentic jerks.
Friends from College can sometimes feel patted and long-winded, but there's a lot to like in the unlikability of these characters. Their flaws are at the front and center of the show. Even when they're at their worst, they can still earn empathy, especially Annie Parisse as Marianne. She's fantastic.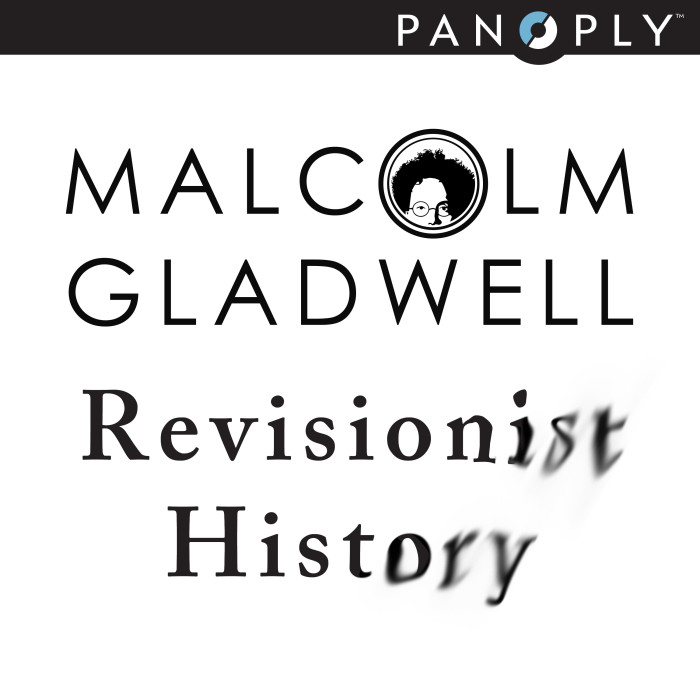 Jacob Hall Has Been Listening to the Revisionist History Podcast
As someone who spends too many hours every week battling Austin traffic, I'm always on the hunt for great podcasts. And Revisionist History, the new-ish podcast from writer and journalist Malcolm Gladwell, is a great podcast. The show is a weekly journey through topics that are overlooked and misunderstood, an attempt to explain and comprehend events and trends that have been misinterpreted for one reason or another over the years.
The results are fascinating. And varied. Gladwell's many interests mean that every episode brings something new. An episode about free throw shooting statistics will forever change the way you view basketball. A recent stretch of episodes about major moments during the American Civil Rights Movement provided a gripping, and frequently shocking, look at events that history textbooks have desperately tried to simplify. Hell, the very first episode begins with the story of a forgotten 19th century artist and ends up exploring how entire cultures and nations tend to take two steps back after taking one step forward.
When things get too serious, Gladwell pivots appropriately. As I write this, the most recent episode is about the de-evolution of the McDonald's french fry. And. It. Is. Fascinating.
Hoai-Tran Bui is Listening to Taeyang's New Album White Night
Remember when I wrote about how BIGBANG got me into K-pop? Well, I had dabbled with the beast briefly in 2010 when all my Asian-American friends suddenly started posting on Facebook about this newfangled music genre from South Korea. This was at the beginning of what was dubbed the "Hallyu Wave," or the Korean Wave, which peaked when PSY inexplicably went viral in 2012 with "Gangnam Style" (I say inexplicably because PSY is essentially a tongue-in-cheek satire of all things K-pop). One of the artists at the forefront of the Hallyu Wave when I was first exposed to it was Taeyang.
His song "Wedding Dress" was everywhere in the Asian-American community — I literally heard people singing it in the streets. Even 7 years later, I recently heard someone at a family party playing "Wedding Dress" on the piano, and yes, I recognized the first few notes right away. It was a quality R&B tune, and one that almost turned me into a K-pop addict right off the bat. But, I had just recovered from a years-long obsession with J-pop that only resulted in an empty wallet and slight embarrassment, so I didn't want to go down that road again. So much for that resolution.
Little did I know that Taeyang was part of BIGBANG, the boy band that would send me spiralling down the K-pop rabbit hole two years ago. While Taeyang was superseded by G-Dragon as my favorite member, he will always hold a special place in my heart as the one that first gave me a taste of K-pop all those years ago.
Which finally brings me to his new album, White Night. Taeyang's third full-length album is his last release before he too joins G-Dragon in enlisting in the South Korean military for the mandatory two-year service. And while White Night isn't necessarily the masterpiece that his 2014 album Rise was, it shows off his best colors as one of the foremost R&B vocalists in K-pop. The album is a slow burn, starting off with the titular trance-y intro, "White Night," which really should be a full-length track. Taeyang channels his inner The Weeknd with EDM-influenced R&B tracks like the single "Wake Me Up" then bares it all again with the touching, piano-backed "Darling." My favorite track off the album though is "Naked," which has Taeyang belting "I want to see you naaaaaked" to an up-tempo R&B beat. It's a jam.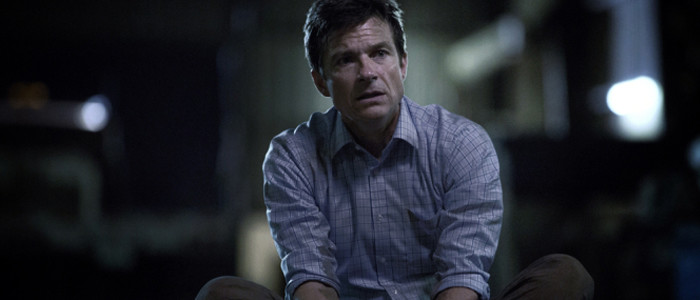 Chris Stipp is watching Ozark on Netflix
I suppose there is a silver lining to never have watched a single episode of Breaking Bad – there's nothing Ozark had to live up to.
I've seen so many disparaging comments slung in the Netflix production's direction that I could only imagine that I too would be saying the same thing. I mean, I think that's what I would be saying, but I can't tell you for sure. What I am sure of, though, is how magical it is to see Jason Bateman work. He is captivating in this role as a drug launderer and I am more dialed in to his story arc than anyone else's. I can see the issues some people have with the show when you start digging into some of the subplots. I don't really get the choices made regarding the FBI agent that is attempting to bring down Bateman, nor really believe some of the neatly crisp corners of the plot where things fall into place kind of easily. What I am such a fervent fan of, though, is how gnarled this family really is when it comes to how someone could go from following the law to shattering it completely.
For the same reasons that some people guffawed at a high concept like Indecent Proposal, a $1,000,000 for one night with your spouse, are the same reasons I believe Marty Byrde would turn to a life of crime. Life is tough. Life is hard. When you have a family and are struggling to make ends meet and are given a chance to make it all disappear it's not so much the declarative "No" that interests me it's understanding just how much pressure needs to be applied before you're all bought in and are saying "Yes." Ozark deserves credit for being a fine piece of entertainment and Netflix' decision to take a chance on a second season gives the show's creative team a chance to take a step back and do what many other series who have an opportunity to go deeper, improve on worked well, bail on what didn't, and just improve on the overall product. Someday I'll get to Breaking Bad but, for now, Ozark is my current high watermark for patriarchal drug dealers.