Sequel Bits: 'Alien: Covenant' Special Effects Video, Edgar Wright On 'Baby Driver 2', And More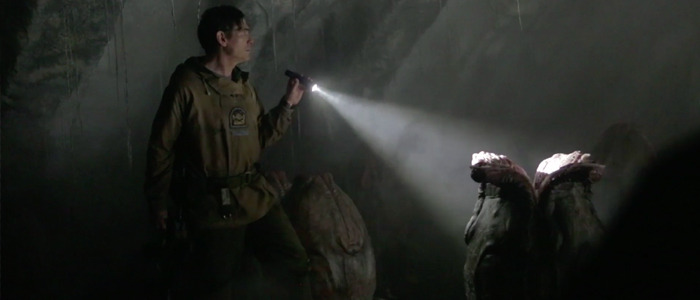 In this edition of Sequel Bits:
Alien: Covenant gets a cool special effects video
Edgar Wright talks about the potential for Baby Driver 2
Wet Hot American Summer is getting the comic book treatment
M. Night Shyamalan provides an update about his progress on Glass
Is Annapurna Pictures poised to scoop up the James Bond franchise?
Noomi Rapace comments about a possible return to the Alien franchise
The animated sequel Starship Troopers: Traitor of Mars gets a new trailer
And more!
It's cool to see how much Ridley Scott gets involved with the practical special effects in his films, as evidenced by this Alien: Covenant reel provided by io9. He's so into it, he knows exactly how much curl he wants when the eggs open. That's a guy with a vision, folks.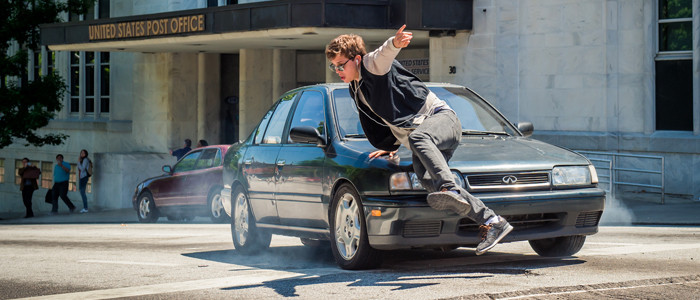 In a new interview with Vulture, writer/director Edgar Wright said that he wants to make more original movies, but he's still open to the idea of getting behind the wheel for a Baby Driver sequel:
"I'm not ruling out a sequel idea," he admitted. "It has been spoken about and I have some cool ideas, so we'll see where that goes." Wright laughed. "Then I'll be one of those franchise guys!"
While I really enjoyed Baby Driver, I'd personally much rather see Wright continue to give us fresh, original movies instead of returning to that well to stretch out that story. But since this movie is his highest grossing film to date, a sequel may be inevitable.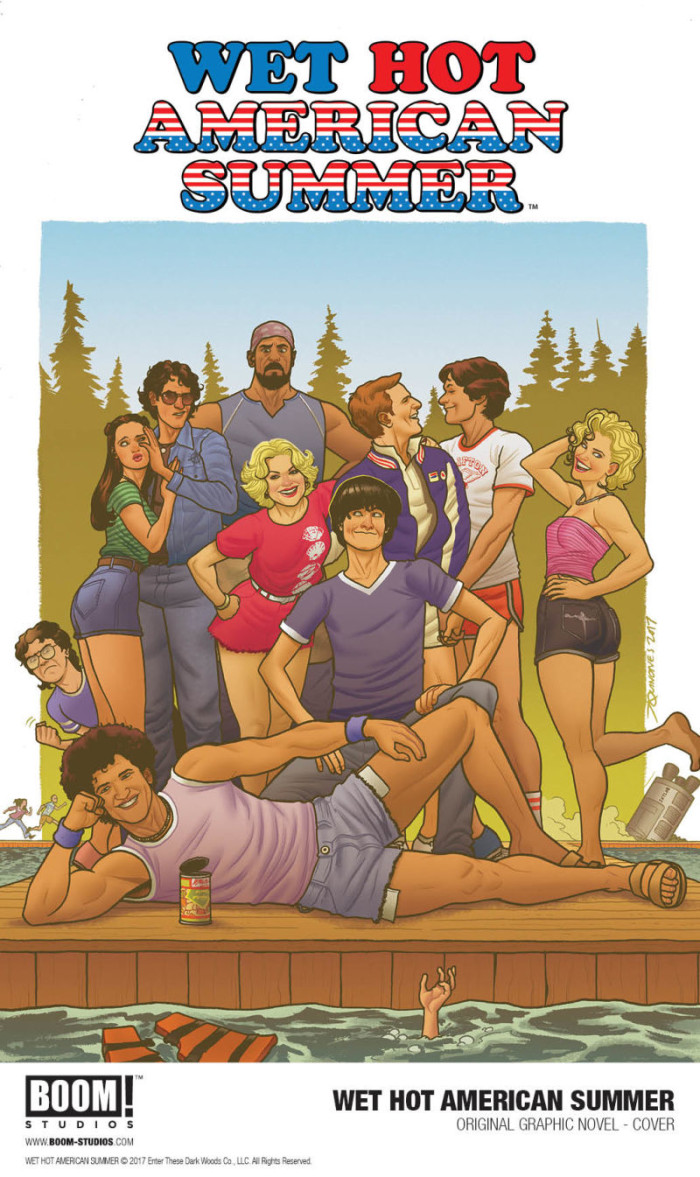 io9 also points out that David Wain and Michael Showalter's cult classic Wet Hot American Summer is getting its own comic book from Boom! Studios. We don't know much about the plot aside from the fact that it'll take place between the 2001 movie and the new Netflix series WHAS: Ten Years Later. With any other property, it'd be a given that that particular setting means that the comic will fill in some backstory and further trace the evolution of these characters as they approach their ten year reunion, but this is Wet Hot we're talking about, so I would not be remotely surprised if they take things in an entirely unexpected (and ridiculous) direction instead. This hits shelves in June of 2018.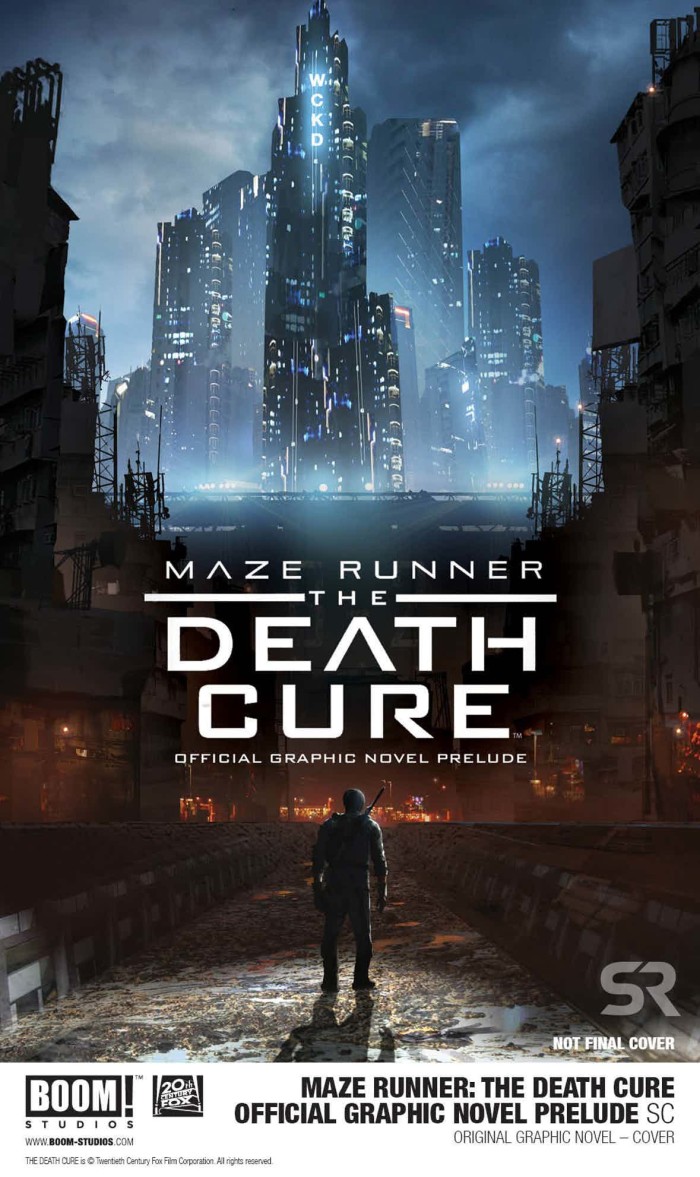 But that's not the only movie-related comic on the way. ScreenRant says that Boom! will also be releasing Maze Runner: The Death Cure Official Graphic Novel Prelude. The Death Cure hits theaters next February, and this comic – which arrives this November – will tell fans what happens between The Scorch Trials and the events of the upcoming sequel.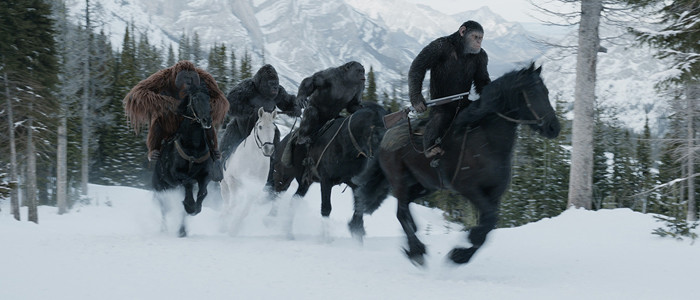 THR says that War For the Planet of the Apes, Spider-Man: Homecoming, and Cars 3 will all open in China weeks after they debuted in the United States, thanks to the country's blackout policy which refuses to allow foreign imports to play in the hopes of driving up revenue for home-grown productions. In Apes' case, it'll open two months after it did stateside, but it has a lot of work to do if it's going to surpass its predecessor at the global box office. (Dawn ended its run with $710 million, and War is only at $313 million right now.)
7 weeks out from shooting #Glass. Gulp. Spent the day in a hotel room in Philly with my DP & storyboard artist. 1 month into storyboarding.

— M. Night Shyamalan ⌛ (@MNightShyamalan) August 16, 2017
M. Night Shyamalan let us know where he stands when it comes to his work on Glass, the highly-anticipated sequel to Unbreakable and Split. "Gulp", indeed. Good luck, Night – we have faith that you'll pull it off! Here's the official synopsis, in case you haven't seen it:
M. Night Shyamalan brings together the narratives of two of his standout originals—2000's UNBREAKABLE and last year's SPLIT—in one explosive, all-new comic-book thriller: GLASS. From UNBREAKABLE, Bruce Willis returns as David Dunn as does Samuel L. Jackson as Elijah Price, known also by his pseudonym Mr. Glass. Joining from SPLIT are James McAvoy, reprising his role as Kevin Wendell Crumb and the multiple identities who reside within, and Anya Taylor-Joy as Casey Cooke, the only captive to survive an encounter with The Beast.
Following the conclusion of SPLIT, GLASS finds Dunn pursuing Crumb's superhuman figure of The Beast in a series of escalating encounters, while the shadowy presence of Price emerges as an orchestrator who holds secrets critical to both men.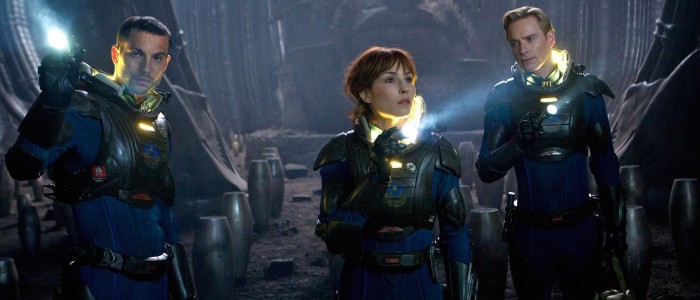 In an interview with SyFy, Prometheus star Noomi Rapace gave a sort of non-answer when asked if she'd be interested in returning to the world of the Alien movies:
"I haven't to talked to anyone about it," she reveals, adding that it "depends on who is doing it. If it was Ridley [Scott], I adore him, and I would work with him any day. But it would very much come down to who the director is, I guess, and the story."
Not exactly a high news alert there, but considering her character factored into Covenant in a quasi-interesting way, maybe there's more room for her in future films, too.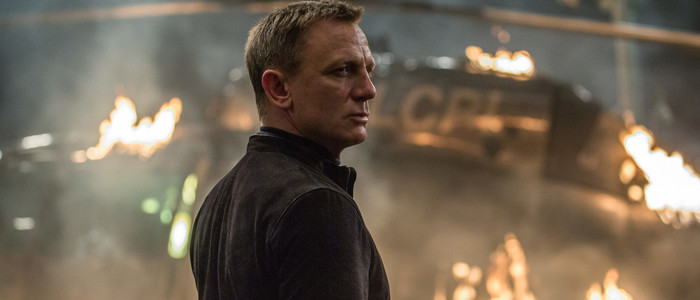 Back in April, we wrote about how the distribution rights of the James Bond franchise are up for grabs, and one of the bidders is Megan Ellison's Annapurna Pictures. Bond fanatic Phil Nobile Jr. noticed that Ellison retweeted the news last night that Daniel Craig is returning to play James Bond, and while that's not exactly confirmation that Annapurna is involved, it's an interesting thing to think about. Is Ellison poised to make one of the biggest franchise coups in Hollywood history?
Star Trek actress Denise Crosby co-starred in and produced two solid documentaries about Trek fandom: 1999's Trekkies, and 2003's Trekkies 2. TrekMovie was at the Star Trek convention in Las Vegas earlier this month, where Crosby confirmed that she has an idea for a Trekkies 3 and explained what she wants to do differently in the new entry:
I have an idea. My partner and I – Roger Nygard – have a plan. It is at least a year away.
We definitely like to go to some places in the world where we haven't been. I think also fandom has changed quite a bit since I first did Trekkies. So I want to explore the changes in attitude and the changes in all of that has taken place. And check in with all off J.J. Abrams crew and the Discovery crew and go back and see my dentist in Florida.
ScreenRant has a new trailer for the animated sequel Starship Troopers: Traitor of Mars, and I have to say, this thing looks rough. The text that comes up during the trailer is questionable at best (two exclamation points at the end of the same sentence? Really?), and I can't shake the feeling that the whole film looks too much like a video game cut scene. I don't think I'd be able to get past the aesthetics and get into the story here, but maybe some of you will have better luck with it.