'The Walking Dead' Hit With Another Lawsuit As Producers Claim AMC Profit Scam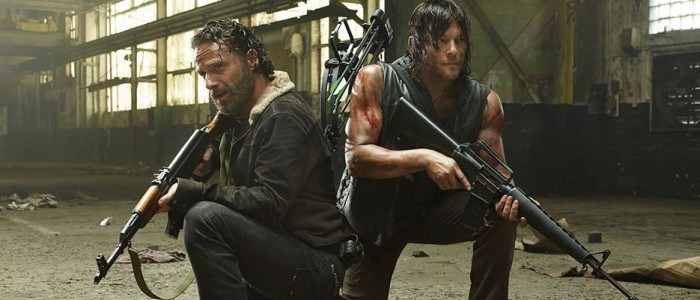 AMC may be the one soon to be gutted after the network was hit by two subsequent lawsuits by current and former The Walking Dead creatives.
The Walking Dead producers Robert Kirkman, Gale Anne Hurd, Glen Mazzara, and David Alpert are suing the cable network over profits rights, alleging that AMC has perpetuated a profits scam by underpaying the studio and producers' for the licensing fee. The potential damages for this case could reach $1 billion.
Kirkman, who co-created The Walking Dead comic along with artist Tony Moore, has been joined by other notable TV series producers in a lawsuit against the AMC, according to The Hollywood Reporter.
The full complaint claims the network committed a breach of contract, tortious interference, and unfair or fraudulent business acts under California business code.
The producers are following The Walking Dead TV series creator Frank Darabont's example in suing AMC over the fees "paid" by AMC Network to AMC's studio arm for the right to air the show. Because the studio arm is under the same conglomerate, the disputed profits are "imputed license fees," which means the figure is just a stand-in number and no money has actually changed hands. According to THR, the first four seasons of The Walking Dead had a license fee of $1.45 million per episode, since rising up to $2.4 million. But that's still less than the license fees of Better Call Saul and Mad Men, which are produced by non-affiliated Sony and Lionsgate, respectively. Neither Saul nor Mad Men boasted the same ratings as The Walking Dead, which THR reports can equal that of prime time NFL games, at 17 million or more viewers an episode.
The complaint states that if AMC Studios and the network were separate entities, the licensing fees would not be at the fraudulently low level they are at now, thus affecting the share of profits distributed to the four producers:
"There can be no question that, if AMC Studio[s] and AMC Network were not part of the same conglomerate, the story would be very different. Those substantial license fees for Mad Men and Breaking Bad continued in seasons five and beyond, even though their ratings were a fraction of TWD's. And while the AMC Network only obtained a limited number of playdates for those series as part of the comparatively-higher license fees it paid for them (both on television and its affiliated websites), the AMC Entities unilaterally took for themselves the right to run an unlimited number of runs of TWD in perpetuity on all AMC platforms."
Kirkman's original deal entitles him to 5% of profits from Walking Dead, while Alpert would get 2.5% of profits, Hurd, 7.5%, and Mazzara, who took over Darabont's role as the showrunner for few seasons, got 1.5%. Their contracts were meant to guarantee that AMC transactions with affiliated and non-affiliated companies would be the same, but the claim alleges that the network ignored these protections and engaged in self-dealing.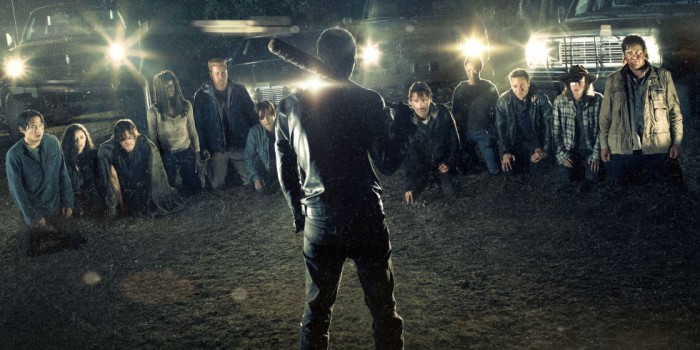 A History of Lawsuits
The Walking Dead is the most profitable drama to ever air on cable television, reports THR. The post-apocalyptic zombie series has likely booked about $1 billion in gross receipts according to court documents surrounding the case.
However, the series hit a snag early on after low season 1 numbers led AMC to cut the second-season budget and notoriously clash with series creator Frank Darabont, who was fired from the production in 2011.
Darabont came back with a vengeance, however, filing a massive lawsuit against AMC in 2013 similar to Kirkman and co.'s new suit. The case, which is still ongoing, alleged that he and his agents at Creative Artists Agency were denied their rightful profits, claiming $280 million in damages.
Darabont's claim accused AMC of "massively increasing its own profits" by ignoring contract protections and engaging in self-dealing, much like Kirkman's new lawsuit claims. Darabont' claim is also making the case that the series should be wracking up to a $30 million licensing fee per episode.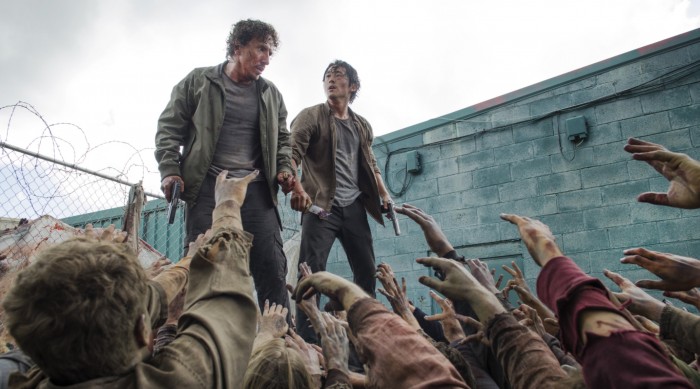 Not So-Dead Silence from AMC
AMC has not yet filed a response to the Kirkman and co., lawsuit, however, a New York judge will hold an oral hearing about the summary judgment motions in the Darabont case next week.
In the Darabont case, AMC is arguing that imputing license fees for Mad Men, Breaking Bad and other shows are "irrelevant" and that the fee only represents fair negotiation that the litigants are now trying to backtrack.
In response to Kirkman's lawsuit, an AMC spokesperson released the below statement:
"These kinds of lawsuits are fairly common in entertainment and they all have one thing in common — they follow success. Virtually every studio that has had a successful show has been the target of litigation like this, and The Walking Dead has been the No. 1 show on television for five years in a row, so this is no surprise. We have enormous respect and appreciation for these plaintiffs, and we will continue to work with them as partners, even as we vigorously defend against this baseless and predictably opportunistic lawsuit."
It's true that, like I said earlier, The Walking Dead is one of the financially lucrative shows on television and it would be unsurprising that its creators and producers would want more of its profits. But AMC having power over both the network and studio rights does strike a sour note with the accused. It may not amount to the "self-dealing" that Kirkman and Darabont accuse AMC of committing, but it certainly does not paint the powerful network in a good light.