'Nosferatu' Remake Will Reunite Anya Taylor-Joy With 'The Witch' Director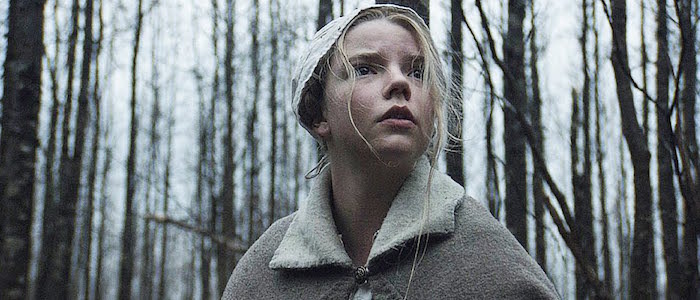 Both Anya Taylor-Joy and director Robert Eggers broke out into the horror scene with The Witch, a haunting and unsettling pseudo-morality tale that helped cement 2016 as a banner year for horror.
Now that Joy has solidified her standing as one of the most promising horror actresses today after turns in Split and Morgan, she and Eggers are reportedly teaming up again for his remake of Nosferatu.
Joy is in negotiations to star in Eggers' remake of the classic vampire horror film Nosferatu under Studio 8, Variety reports.
There's no information about what role Joy would inhabit, though she will likely play the waifish victim of the menacing titular vampire. Nosferatu is yet uncast, though I'd like to put forward Doug Jones' name, whose angular features and lithe body would be a perfect successor to Max Schreck's performance.
Eggers has been attached to the project since 2015, signing on to helm the remake of F.W. Murnau's revolutionary 1922 classic silent film shortly after The Witch made waves at its Sundance Festival debut. Deadline described Eggers' vision as "a visceral adaptation of F.W. Murnau's 1922 silent film masterpiece that brings the horrific vampire of Eastern European folklore back to the screen." It's an apt project for Eggers to take on after his directorial debut with The Witch, which itself explored the dark underpinnings of pagan folklore imagery.
While it's easy to be overtaken by reboot and remake fatigue — Universal is tackling classic movie monsters to little success with its embattled "Dark Universe" — but a Nosferatu remake from the director of The Witch is something to look forward to.
Nosferatu itself was an unauthorized adaptation of Bram Stoker's Dracula that was made at the height of the German expressionist movement and arguably set the bar for all horror movies to come. While that's a high standard to live up to, Eggers has shown incredible promise with The Witch even though it is the sole film under his belt. Eggers is a clear horror movie buff with a respect for the genre, pulling influences from a whole range of classics including The Shining, silent classic Häxan: Witchcraft Through the Ages, and Ingmar Bergman.
Also, if screenings of his remake of Nosferatu are half as wild as the Satanic Temple-hosted screenings of The Witch, the vampire themed possibilities are endless.