New Details On The FX+ Streaming Service Launching Next Month [TCA 2017]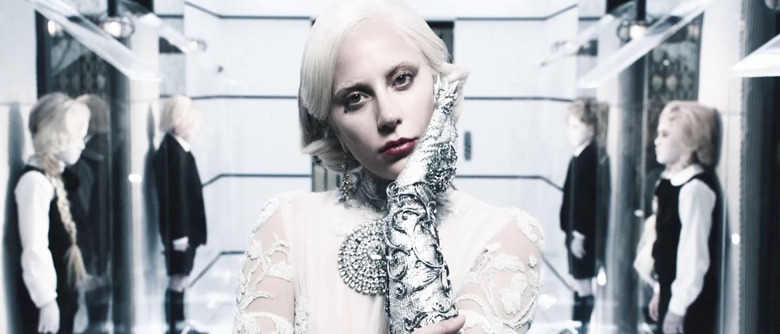 FX is getting into the streaming game with Monday's announcement of FX+, a joint venture with Comcast. FX+ will cost $5.99 and include the complete seasons of all FX original series. Today, FX CEO John Landgraf told the Television Critics Association that FX content will exist on both FX+ and on other services thanks to their current deals with streaming services Hulu, Netflix and Amazon.
"It's a complicated negotiation between us and Hulu as to how we can share the content we already sold to them as well as what are we going to do between us and them with future FX content," Landgraf said. "Even if you have Hulu, Amazon, and Netflix, you still wouldn't have the full set of content that's on FX+. A lot of the content will also be on either Hulu, Amazon or Netflix. We're making a transition from a linear channel that licensed content and sold it off. It's not an easy business pivot to do."
Hulu's business model actually provides evidence that people who get FX on cable may still want to pay $5.99 a month to watch those shows without commercials.
"An interesting factoid I learned was when Hulu only had a subscription service with ads, they had tons of complaints," Landgraf said. "When they introduced a more expensive subscription without ads, they sorted themselves into those who were willing to pay the extra fee [and those who didn't]. They stopped getting complaints from people who were watching ads because you'd given them a choice. They felt on some level there was a fairness in that. I think this is about giving consumers choice. I think what they don't like is the lack of choice. I don't imagine the majority of FX subscribers will avail themselves. Really passionate fans, we can now offer that to them."
Landgraf added that Comcast made a similar deal with AMC at the same time. AMC Premiere launched in June.
"They came to us," Landgraf said. "They came to us with an idea we had been incubating and preparing for years and actively for months. We were getting ready to pitch. They pitched to us what we were going to pitch to them. They were working on the offering with AMC and us at the same time. Deals were made simultaneously. Our service is different. It's at a different price. Theirs is $4.99, ours is $5.99. Theirs has nine original series and 60, 70, 80 episodes of scripted programs. Ours has over 1000 episodes. Hopefully they'll both succeed. We wanted to raise our hand and say that's right and that's the direction we need to go in to be competitive."
With Disney also moving towards launching its own streaming service and CBS All Access premiering original shows this year with The Good Fight and Star Trek: Discovery, Landgraf does foresee a glut of individual streaming services that cannot all succeed.
"If everyone has a streaming service, I don't think the average home is going to have 20 streaming services," Landgraf said. "We're talking about a very significant reordering of the structure of television. That FX still has three channels with 25 million paying subscribers is a source of strength. We're laying a new subscriber business on top of an existing business. Nonlinear consumption and subscriber feeds is a growing industry. You're seeing the beginning of a big trend and I don't think anybody knows for sure where that trend sorts out."
FX+ launches September 5 via XFinity.