Fox is Exploring More 'King Of The Hill' With Mike Judge [TCA 2017]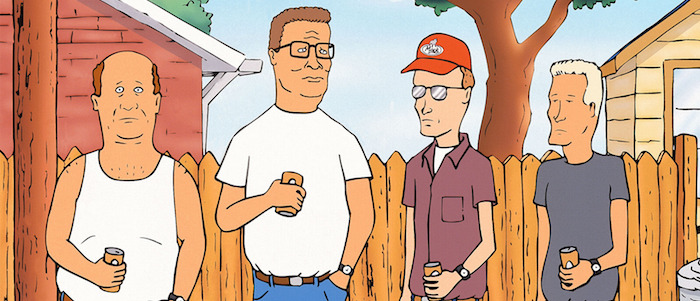 Dana Walden, Chairman and CEO of Fox Television Group, told a group of reporters in the Television Critics Association that she is interested in bringing the animated comedy King of the Hill back. This would be in line with the current television trend, as the past few years have seen revivals of Full House, and Will & Grace, as well as Fox's own The X-Files, 24 and Prison Break.
"We have had preliminary conversations with Greg [Daniels] and Mike [Judge]," Walden said after her executive session. "I would like to explore that. We had a very preliminary conversation given what's going on in the country, I think they had a point of view about how those characters would respond. Again, it was one meeting and I hope to revisit it."
King of the Hill ran on Fox from 1997 to 2010 as part of their Sunday night animation lineup. It was Judge's follow-up series to Beavis and Butt-Head about the Hill family, with Hank Hill (voiced by Judge) selling propane and chatting with his friends over beer in the yard. Judge is currently writing and directing HBO's Silicon Valley and Daniels produces People of Earth on TBS, but Walden met them earlier this summer.
"The meeting was probably two months ago, two and a half months ago," she said. "They're both very busy and it was really just a first exploratory 'are you excited about this? Is there potential in the future?' and they were both excited about it but they were working on a lot of different things individually so it's about finding time."