Maya Rudolph Starring In 'A Christmas Story' Live TV Musical From 'La La Land' Songwriters And Producer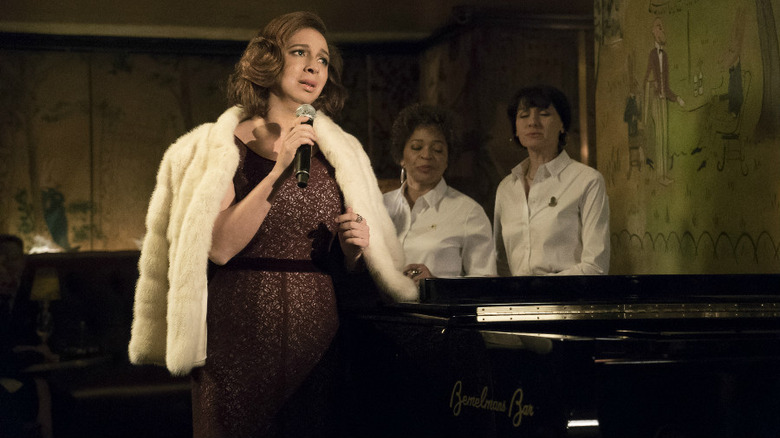 There's no place like TV for the holidays. At least, that's where FOX wants you to spend your Christmas, according to the announcement of its latest live TV musical.
The network announced that Maya Rudolph (Bridesmaids) will be starring in a live performance of A Christmas Story, the 2012 Broadway musical based on the classic movie of the same name. And FOX is bringing in the big guns to help move A Christmas Story to the small screen: A Christmas Story Live will be produced by the songwriting and producing team behind La La Land.
Rudolph will star as Ralphie's mom, the role originated by Melinda Dillon in the beloved A Christmas Story film from 1983. It's a big role to live up to, as Dillon's warm matriarch has been cemented in the hearts of Americans across the country after countless Christmas Day reruns.
But Rudolph can more than live up to the part. On Saturday Night Live she showed off her pipes countless times, and she hosted the 2014 variety special The Maya Rudolph Show where she demonstrated her passion for both music and comedy. And she's stood at the intersection of music, comedy, and Christmas before, having guested on Bill Murray's A Very Murray Christmas Special on Netflix to belt out a duet of I Saw the Light.
And what of Team La La Land? The Oscar-winning songwriters Benj Pasek and Justin Paul will reunite with La La Land producer Marc Platt to transform the Broadway musical into a telecast.
There's no more information on additional cast or crew, though Jonathan Tolins and Robert Cary are set to executive produce, returning to FOX after helming Grease: Live. A Christmas Story will be FOX's second live telecast after Grease: Live, but is just the latest in the trend of live TV musicals, with NBC pioneering the phenomenon with musicals of The Sound of Music, Peter Pan Live, and The Wiz Live. FOX plans a live version of Rent as well, while NBC has their sights set on Bye Bye Birdie and Jesus Christ Superstar. (ABC planned to join the fray with a live staging of The Little Mermaid, but that production was just canceled a few days ago.)
Here's the synopsis for the original A Christmas Story film:
"Based on the humorous writings of author Jean Shepherd, this beloved holiday movie follows the wintry exploits of youngster Ralphie Parker (Peter Billingsley), who spends most of his time dodging a bully (Zack Ward) and dreaming of his ideal Christmas gift, a "Red Ryder air rifle." Frequently at odds with his cranky dad (Darren McGavin) but comforted by his doting mother (Melinda Dillon), Ralphie struggles to make it to Christmas Day with his glasses and his hopes intact."
A Christmas Story Live is set to premiere on December 17 at 7:00 p.m. on FOX.