Netflix Buys 'Kingsman' Comic Book Publisher Millarworld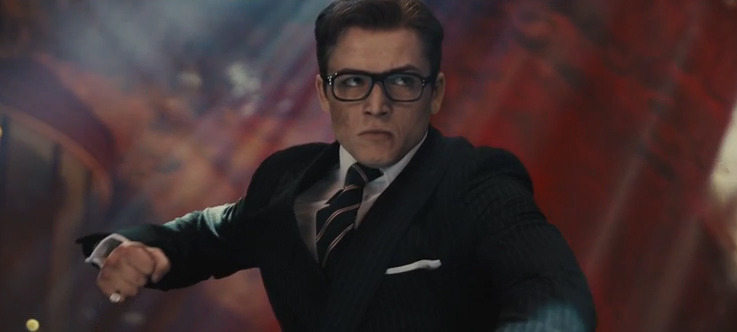 Netflix joins the race for superhero world domination, making its first-ever publishing acquisition with Millarworld, the comics publisher behind Kingsman, Kick-Ass, and other projects spearheaded by writer Mark Millar.
The streaming company announced that it bought Millarworld on Monday. Though the terms of the transaction weren't clear, Netflix said it will develop films, TV shows and kids' series based on Millarworld series. Millarworld, in turn, will publish new stories under the Netflix label.
The little streaming company that could is on its way to becoming a superhero titan the likes of Warner Bros., which has owned DC Comics since 1968, and Disney, which acquired Marvel in 2009. Millarworld is a lesser known comics company to be sure, though several film adaptations of its properties have been met with critical and commercial success, like Kick-Ass and Kingsman: The Secret Service.
Since it's just an acquisition, we have no way of knowing whether this will be a smart step for Netflix whose past business decisions, like its four-movie deal with Adam Sandler, have been somewhat questionable. However Netflix chief content officer Ted Sarandos seems to have a lot of confidence in the deal with Millarworld, going so far as to call the comic book publisher's founder Mark Millar a "modern-day Stan Lee." Which is...high praise.
Sarandos announced the deal on Monday with a press release and Netflix teaser video highlighting some of Millarworld's most renowned releases.
Dreams were how we got started. pic.twitter.com/5w2DOVykji

— Netflix US (@netflix) August 7, 2017
Sarandos continued his praise of Millar, and teased the type of content that Netflix would produce out of this acquisition:
"Mark has created a next-generation comics universe, full of indelible characters living in situations people around the world can identify easily with. We look forward to creating new Netflix Originals from several existing franchises as well as new super-hero, anti-hero, fantasy, sci-fi and horror stories Mark and his team will continue to create and publish."
Millar runs Millarworld with his wife, Lucy Millar. He started the publishing company in 2004, which has since gone on to create 18 franchises. Wanted, Kick-Ass and Kingsman have been adapted for the big screen to varying degrees of success, though together the films have grossed $1 billion at the global box office.
Millar wrote on his website that he's taking a hiatus from producing new comics to fly to Los Angeles and "strategise the next steps... you'll be hearing about each fascinating turn when I'm allowed to share it."
I'm not hugely familiar with the works from Millarworld, having only seen the silver screen adaptations of Wanted, Kick-Ass and Kingsman. Netflix does seem like an appropriate home for graphic, boundary-pushing comics like those mentioned above, though I feel like some of the success of Kick-Ass and Kingsman can be attributed to the directorial flair of Matthew Vaughn, who took a lot of creative liberties with his adaptations of the properties. We'll see if this is the beginning of Netflix's journey to becoming a studio that can rival Warner Bros. or Disney, which currently dominate the superhero landscape in both the big and small screens.