Daily Podcast: Books/Games That Should Be Movies, Star Wars, Game Of Thrones, Dark Tower & More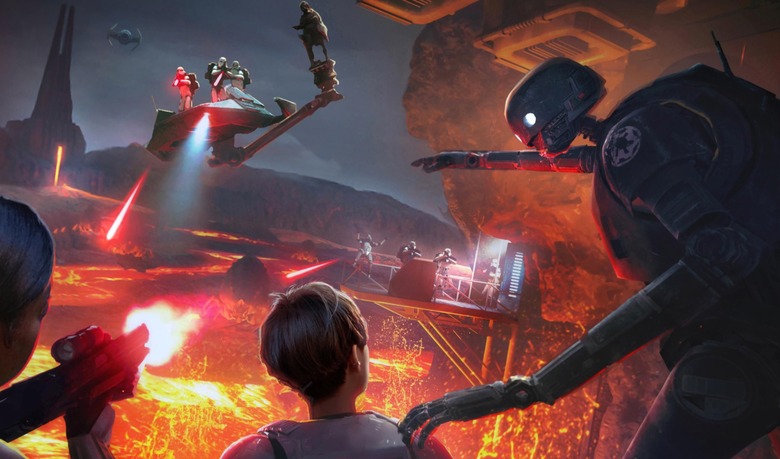 On the /Film Daily podcast for August 4, 2017, Peter Sciretta is joined by Jacob Hall and Ben Pearson to talk books and games that should be movies, crazy Game of Thrones fan theories, the first reviews of The Dark Tower, a Miami Vice reboot, The Lion King and Han Solo casting, and a new Star Wars VR experience coming to Disney Parks.
You can subscribe to /Film Daily on iTunes, Google Play, Overcast and all the popular podcast apps (here is the RSS URL if you need it).
Ben Pearson joins Peter Sciretta for the August 4, 2017 episode of /Film Daily.In The News:
'The Dark Tower' Review Round-Up
: Can the Movie Really Be This Bad?
'Miami Vice' Reboot
 Coming From 'Fast & Furious' Collaborators Vin Diesel and Chris Morgan
Chiwetel Ejiofor in Talks to Voice Scar
 in Jon Favreau's 'The Lion King'
Clint Howard 
Cast in 'Han Solo'
'Star Wars: Secrets of the Empire' Hyper-Reality Experience Coming to Disney Resorts This Year, But What Is It?
Some other great features from the site mentioned in the episode include:
Jacob Hall joins us for The Mailbag: Nicholas E from Chicago Heights, IL asks "What is a video game or book (comic books count) that you wish would be adapted into a film?"
Peter's picks: Chuck Palahniuk's Survivor, Y: The Last Man, Kill or Be Killed, Letter 44, Gotham Academy
Ben's picks: Stranglehold, The Devil in the White City, Earthworm Jim, Fables
Jacob's picks:  Video Game – Bloodborne, Comic – Transmetropolitan, Book – Pictures at a Revolution
To submit questions to the mailbag, send them to peter@slashfilm.com. Please mention your name and general geographical location in case we mention the question on the air.In Our Feature Presentation, Jacob Hall talks about a Game of Thrones fan theory.You can find all that and more at slashfilm.com. You can subscribe to /Film Daily on iTunes, Google Play, Overcast and all the popular podcast apps (RSS). This podcast is published every weekday, bringing you the most exciting news from the world of movies and television as well as deeper dives into the great features from slashfilm.com. We're still very much experimenting with this podcast, please feel free to send your feedback to us at peter@slashfilm.com. Please rate and review the podcast on iTunes and spread the word!