Clint Howard Cast In 'Han Solo'; Here Are All Of The Times Clint Appeared In Ron's Movies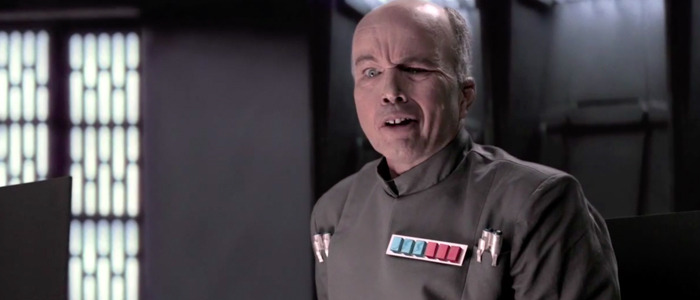 Clint Howard is one of those actors who managed to simultaneously make it as a "hey, it's that guy!" character actor while having a uniquely distinct physical look to him. That type of actor tends to blend into the background and naturally adapt to whatever project they're in, but Howard is one of the rare examples of a performer on that level with an unmistakable face.
And now that face is heading to a galaxy far, far away. Clint's brother, Ron Howard, slid into the director's chair of Lucasfilm's young Han Solo spin-off movie, and Ron has cast his brother in a role in the new film. Below, find out everything we know about Clint's involvement, plus get a quick breakdown of all the times the peculiar-looking actor has popped up in Ron's movies.
points out that yesterday, a fan asked Ron if there would be a role in Han Solo for Clint, and Ron responded, "You won't be disappointed."
You won't be disappointed

— Ron Howard (@RealRonHoward) August 2, 2017
That's all the information we have at this stage, so it remains to be seen if Clint will end up playing an alien creature in the Star Wars universe or a more humanoid alien. Clint's combination of a pronounced forehead and a hairline that's receded all the way to his neck makes him hard to forget; he's probably the only person on that set that could play a strange-looking alien without adding prosthetics or CGI enhancement. Just give the guy a cool costume and you're good to go.
This isn't the first time Howard has brushed up against a Star Wars property. He appeared in an Xbox Kinect commercial back in 2012, complete with an end tag that pokes fun at his prolific acting career:
Clint's Appearances in Ron's Films
I first became aware of Clint as a leading man after seeing his work in the low-budget 1995 horror film Ice Cream Man, and though the movie is purposefully goofy, he left a huge impression as a serial-killing ice cream man who fed children ice cream made from human remains. His
(holy crap, that profile picture!) says he's acted in 238 projects, including The Andy Griffith Show and Happy Days (alongside Ron back when the latter was still acting), the Austin Powers trilogy, Santa with Muscles, and Barb Wire. But here's a list of every time Clint has appeared in a Ron Howard movie:
Old Paint (short) – Boy
Deed of Daring-Do (short)
Cards, Cads, Guns, Gore and Death (short)
Grand Theft Auto – Ace
Cotton Candy (TV movie) – Corky Macpherson
Night Shift – Jefferey
Splash – Wedding Guest
Cocoon – Rico
Gung Ho – Paul
Parenthood – Lou
Backdraft – Ricco
Far and Away – Flynn
The Paper – Ray Blaisch
Apollo 13 – Sy Liebergot
Edtv – Ken
How The Grinch Stole Christmas – Whobris
The Missing – Sheriff Purdy
Cinderella Man – Referee
Frost/Nixon – Lloyd Davis
The Dilemma – Herbert Trimpy
It's almost more notable when Clint doesn't show up in Ron's projects. That list is far shorter: he wasn't in some 1980s TV movies (Skyward, The Time Crystal, Little Shots, and Take Five), and he skipped many of Ron's biggest films Willow, Ransom, A Beautiful Mind, The Da Vinci Code, Angels & Demons, Rush, In the Heart of the Sea, and Inferno.
What role do you think would be perfect for Clint Howard in Han Solo?
I'll leave you with one more photo from the film that Ron Howard recently posted to Twitter:
These droids can be so damn intractable. But we'll go until we get it right! #UntitledHanSoloMovie pic.twitter.com/tDR6EOW8pn

— Ron Howard (@RealRonHoward) August 2, 2017
Despite some recent tumult, the untitled Solo movie is still on schedule to arrive in theaters on May 25, 2018.