'Little Shop of Horror's Remake Director Refutes Gad/Wilson Casting Claim [TCA 2017]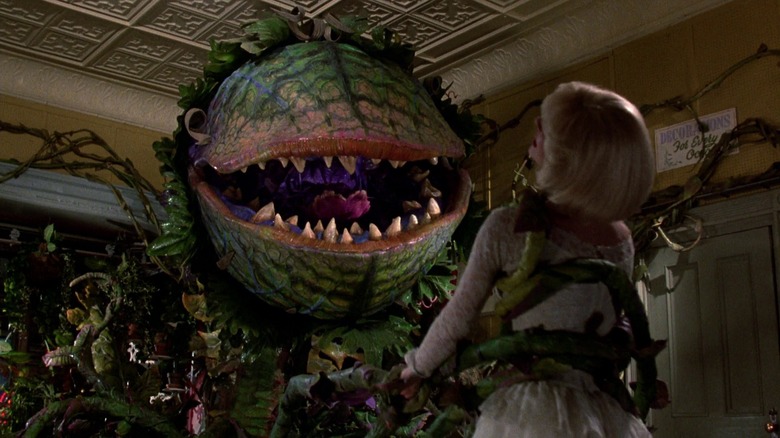 Greg Berlanti, the producer behind The CW's DC superhero shows and Riverdale, is attached to direct a remake of the musical Little Shop of Horrors. Last week, That Hashtag Show reported that Josh Gad and Rebel Wilson were being considered for the roles of Seymour and Audrey. Today, after a reunion panel for his 2002-2006 show Everwood, Berlanti said they are not at the casting stage yet.
"I am working on a script for that with somebody right now, but there's no casting decisions that have been made," Berlanti said.
Nor could Berlanti speak to whether the musical's composer, Alan Menken, would write a new song, as most movie musical adaptations include at least one original number. Berlanti did suggest there is a modern reason to be telling the story of a man-eating plant again. "We're still working with a writer on how to make it again for today," Berlanti said. "We have some real reasons why we think it would be really cool to do again."
Roger Corman produced The Little Shop of Horrors in 1960 to make use of existing sets. It's most famous for one of Jack Nicholson's early roles as a dental patient who loves pain. The hit Broadway musical adaptation became a 1986 movie directed by Frank Oz, starring Rick Moranis as Seymour and the play's Ellen Greene as Audrey. In the story, flower shop clerk Seymour discovers a Venus flytrap like plant after a solar eclipse and names it Audrey II. When he discovers this plant thrives on human blood, he begins killing to feed Audrey II.
While developing Little Shop and producing his shows, Berlanti directed Simon vs. The Homo Sapiens Agenda, which will be out in March.
"I actually have a film that I just finished for Fox," Berlanti said. "It's about young people coming of age, probably the closest tonally to [Everwood] or something like Broken Hearts Club that I did really early on in my career. It's the first studio film that's a teen gay coming of age story."
Everwood is currently available on CWSeed.com.