'First They Killed My Father' Trailer: The Harrowing Memoir Is Brought To Netflix By Angelina Jolie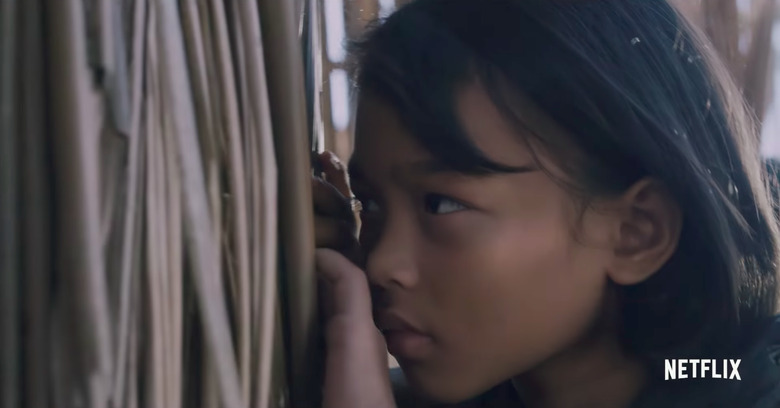 Angelina Jolie is continuing her rise as a prestigious director with First They Killed My Father, the harrowing true story of a Cambodian girl who is forced to become a child soldier under the Khmer Rouge regime in the 1970s.
Based on the memoir of the same name, First They Killed My Father is about Loung Ung, who also penned the screenplay for the film along with Jolie. The film is being released by Netflix, but will also premiere in theaters.
The First They Killed My Father trailer follows Loung Ung as her carefree life as the daughter of a high-ranking government official is brutally interrupted by the invasion of Pol Pot's Khmer Rouge army into Phnom Penh in April 1975. Her family flees and separates from each other in order to survive, but not before Ung's father is killed. Separated from her siblings, Ung becomes a child soldier at a work camp.
Netflix released the synopsis and key art for First They Killed My Father:
"Directed by Angelina Jolie (Unbroken, By the Sea), First They Killed My Father is the adaptation of Cambodian author and human rights activist Loung Ung's gripping memoir of surviving the deadly Khmer Rouge regime from 1975 to 1978. The story is told through her eyes, from the age of five, when the Khmer Rouge came to power, to nine years old. The film depicts the indomitable spirit and devotion of Loung and her family as they struggle to stay together during the Khmer Rouge years."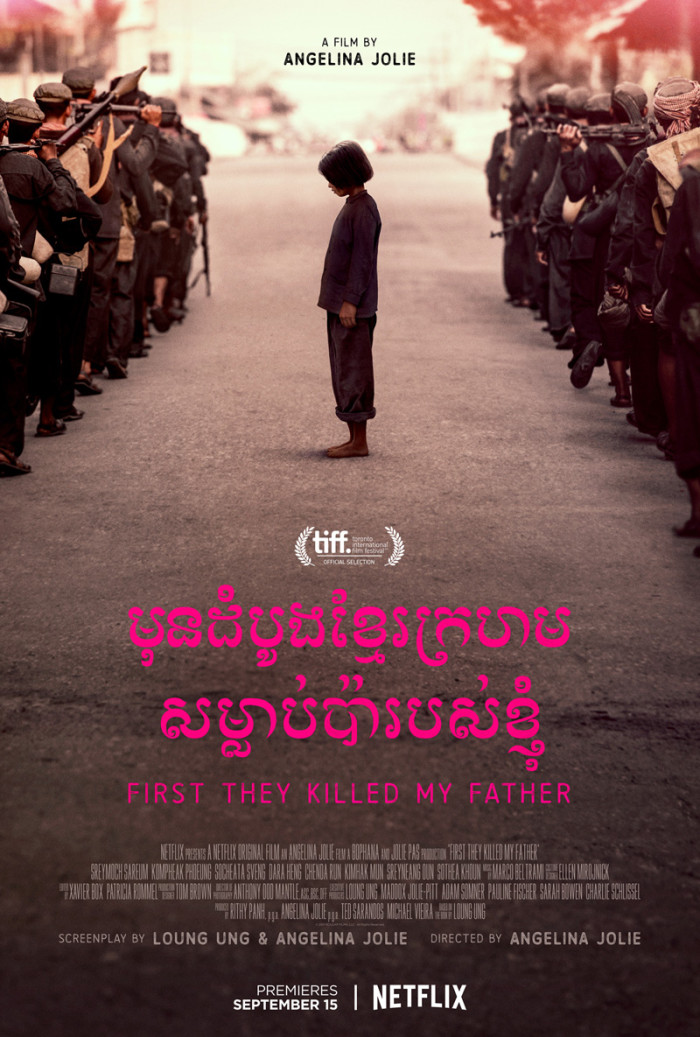 First They Killed My Father is directed by Angelina Jolie, and produced by Jolie and Rithy Panh. Loung Ung, Jolie's son Maddox Jolie-Pitt, Adam Somner, Michael Vieira, and Charles Schissel serve as executive producers.
I haven't read First They Killed My Father, but the trailer looks absolutely harrowing, and hones in on a conflict that I and the American viewing public know little about. I'm glad that Netflix is taking on these kinds of films, and casting unknown actors of Cambodian descent in the roles. Jolie is commendable for taking on these kinds of projects. She's shown a keen eye for powerful stories of all stripes and colors, and is on her way to becoming one of the most interesting actors-turned-directors working at the moment. Her last film By The Sea, starring herself and her ex-husband Brad Pitt, met with tepid reviews, but she showed a lot of promise in her previous film, 2014's Unbroken.
First They Killed My Father will premiere Friday, September 15 in select theaters and globally on Netflix.