Exclusive: Akiva Goldsman is No Longer Involved With 'Transformers'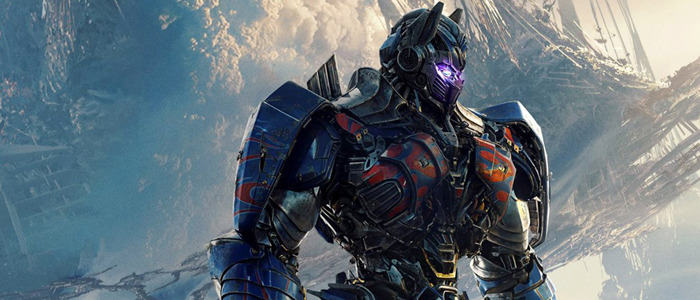 When Paramount and Hasbro began laying the groundwork for a potential Transformers Cinematic Universe, they hired Oscar-winning screenwriter Akiva Goldsman to lead a writers room to expand the world. The first movie that resulted from that writers room was this summer's Transformers: The Last Knight, with a Bumblebee standalone movie next in line.
Things got less certain in the lead-up to The Last Knight's release, with both director Michael Bay and star Mark Wahlberg suggesting they were done with Transformers movies. Now, /Film has learned that Goldsman is done, too. Goldsman spoke with us at the Television Critics Association, where he was representing Star Trek: Discovery.
Asked if he was still involved with Transformers, Goldsman simply said, "No."
Further clarification comes from Transformers producer Lorenzo Di Bonaventura out of the junket for his latest film, American Assassin. Di Bonaventura explained that the writers room was only set up to develop the elements established in The Last Knight, such as King Arthur and the WWII flashback. In that story, Di Bonaventura said:
The writers room, which was set up by all of us, was set up to explore the mythology more. It was set up for a few different reasons but the biggest thing that happened in it was they expanded the mythology of Transformers in a way that allowed us to go to King Arthur. There's different areas, like we've examined World War II, etc.
In addition to Star Trek: Discovery, Goldsman is also busy as producer of this week's release The Dark Tower, a Teen Titans live-action reboot for Greg Berlanti, and a reboot of I Am Legend. Goldsman wrote the Will Smith incarnation of the iconic horror novel and is signed to write the reboot, but could not answer specific questions about the second adaptation.
"It's very early days, so I don't really have any answer," Goldsman said.
Look for /Film's full interview with Akiva Goldsman, which is all about Star Trek: Discovery, in September.