Star Wars Bits: 'The Last Jedi' Rumors, Colin Trevorrow Defends His 'Episode 9' Hiring And More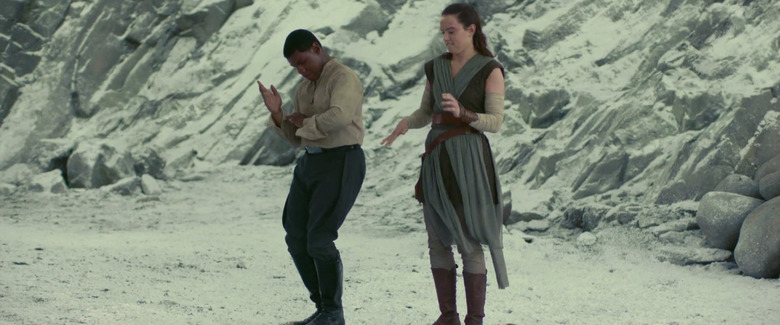 In this edition of Star Wars Bits:
New Star Wars: The Last Jedi rumors.
Colin Trevorrow defends his Star Wars: Episode 9 hiring.
Midichlorians being scientifically studied?
Some cool Marvel Star Wars comic book news.
A bunch of Mark Hamill tidbits.
And much more!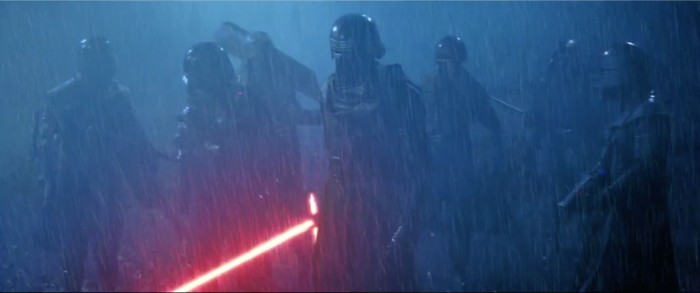 Star Wars: The Force Awakens had a major first in the Star Wars film franchise: a flashback. Technically part of a Force vision, Rey saw events from the past, filling in (very loosely) some of the blanks between episodes 6 and 7. A new rumor at Movieweb says those flashback Force visions will continue in Star Wars: The Last Jedi, where Rey will see in more depth and clarity the fall of Ben Solo and his transformation into Kylo Ren. They have some slightly spoiler-y possible details of those visions, so click through only if you want to know.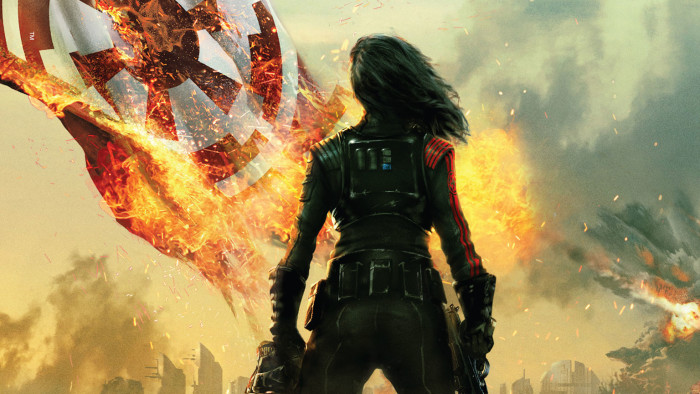 Star Wars: Battlefront II: Inferno Squad is in stores now, and it's very good. If you need a little push in checking out the book (or the magnificent audio book edition, read by the game's star Janina Gavankar), check out an excerpt of the book at StarWars.com that introduces the elite force known as Inferno Squad.
Y'ALL pic.twitter.com/D12cR9FD05

— heath (he/him) (@heathdwilliams) July 12, 2017
Host of Rogue Podron Heath Williams has discovered, through meticulous study of Star Wars: The Force Awakens, that the character Constable Zuvio does in fact appear on screen in the film. Shown in the behind-the-scenes reel months before the movie debuted, and even sold in toy form, Zuvio seemed to have been cut entirely. But no, at 30:06 you can see him for yourself. And there was much rejoicing.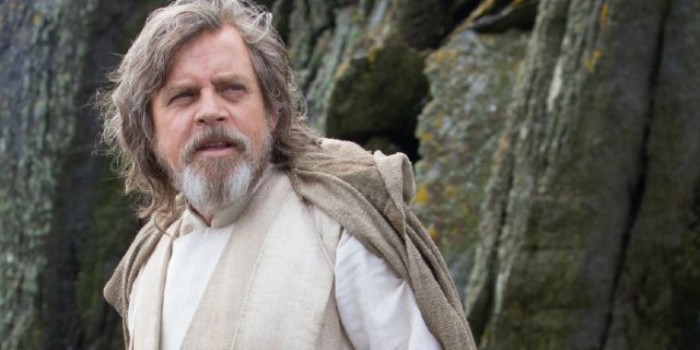 During D23 Expo, Mark Hamill was one of the inductees into the "Disney Legends," essentially Disney's version of the Hall of Fame. While introduced by Disney CEO Bob Iger, our Luke Skywalker got quite the praise from his boss's boss's boss. Iger said Hamill's screentime in The Last Jedi is his "best performance to date" and "worth the wait" after he amounted to little more than a cameo in Force Awakens. It darn well better be!
https://t.co/8j8Ss2eBA0 でthe Last Jediって検索かけたらピンボールマシーンが... #スターウォーズ #ストームトルーパー #TheLastJedi pic.twitter.com/XTs3U3AF25

— 東京 Toy Guy (@ziicafe) July 14, 2017
Yes, those are technically new looks at several characters as they'll appear in The Last Jedi, thanks to a listing for a toy pinball machine. Close-ups will show you Rey, Kylo Ren, and even Snoke, plus the new best creatures, Porgs, all over Artoo. StarWarsNewsNet has detailed looks, and don't worry, they're not exactly spoilery.
Is there more "gray" between good and evil than black and white in #TheLastJedi than any @StarWars ever before? Yes, yes there is. #D23expo pic.twitter.com/TmbuIdH9VE

— Good Morning America (@GMA) July 16, 2017


Good Morning America posted their interviews with cast and writer/director Rian Johnson in 20-50 second snippets on Twitter. They include teases about the "grey" area in a world that's typically been black and white, confirmation again that DJ is his own character and not freaking Ezra so please just STOP WITH THAT. Ahem. Johnson teases a bit about why Luke "put himself in exile" as well, and all the little clips are collected together here.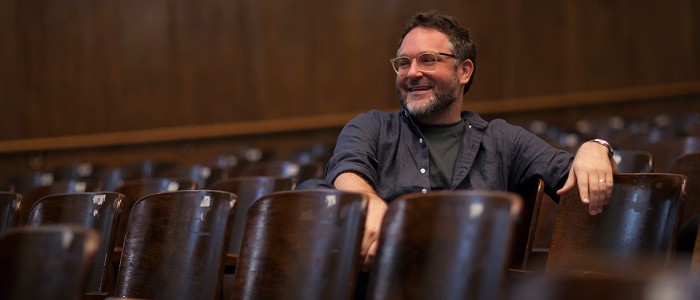 After his 2017 release Book of Henry did not do well with critics or box office reception, Trevorrow took to THR to defend himself a bit and his bonafides for directing Star Wars: Episode IX:
"Not only did I grow up on these stories, like all of us did, [but] I think that the values of Star Wars are values that I hold very close and very dear in my life. I feel that the message of the way that the Force teaches you to treat other people and show respect for others, and the way it guides you through life, is really important to me. And I hope everybody would realize that that set of stories has affected me as deeply in my life as it has affected them."
Rian Johnson revealed on Twitter that one of his past films gets the smallest of Easter Eggs in The Last Jedi. Surprisingly, it's not his epic hard sci-fi film Looper, though, as you can see in his tweet above.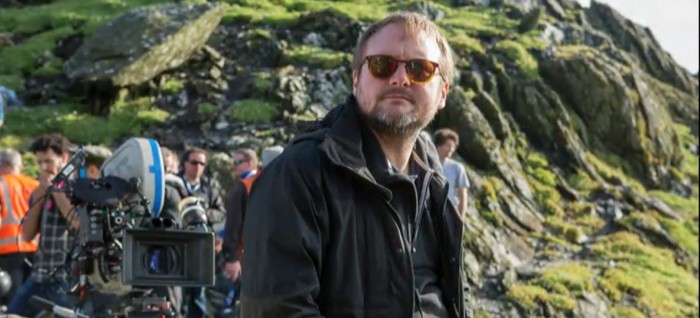 During D23, LATimes' Meredith Woerner asked Johnson about writing the opening crawl for The Last Jedi, which he starts to call "petrifying" and teased that the word "Decimated" appears in it somewhere:
"That was petri... Actually, you know, I just did it. I just started writing the draft. I wrote something, and it was terrible. And then I was watching one of the behind-the-scenes things and Lucas said, 'It's like writing a haiku.' I realized as I was refining it what he meant. We didn't finish the opening crawl and totally lock it until a few weeks ago actually. Because you're like, 'Do we need this word, do we need that word, what if we shift.' It's like a poem, there's very little room for error in trying to get it just right. Which is awesome, it's really fun."
Now, does he mean "Decimated" as in 1/10th or in a more colloquial use?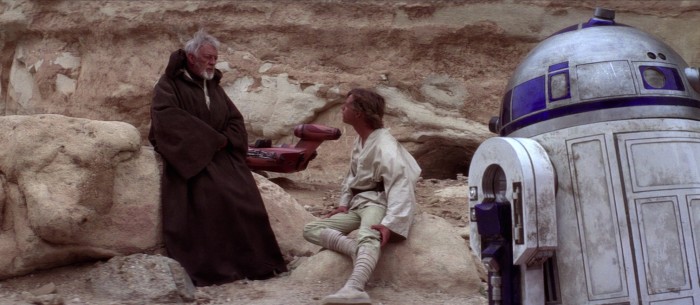 Mark Hamill recognizes that there are some "crazy old wizard" parallels between Luke in the sequels and Obi-Wan in the originals, and he did look to his memories of Sir Alec Guiness in his portrayal:
"I channeled his dignity and his composure. But Obi-Wan has a much different backstory than Luke, so although there are many similarities, you have to really sort of take ownership of your own character."
Check out his full Yahoo interview for more on his acting relationship with the late, great Sir Alec.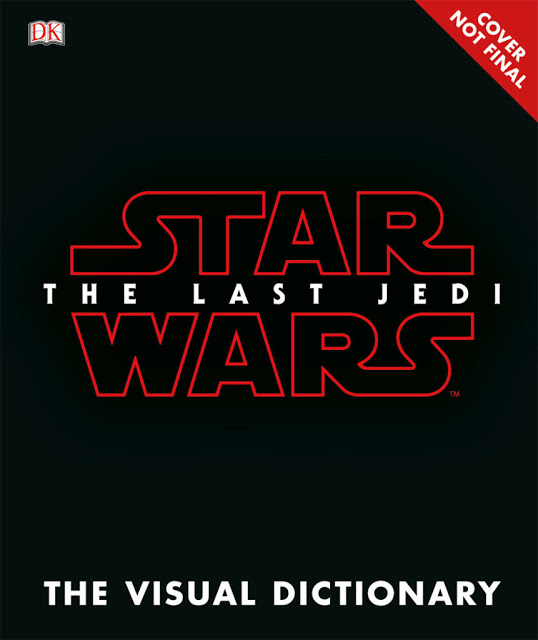 There are a ton of new books and comics coming out in the "Journey to The Last Jedi." SWU put together the full list announced at SDCC, but we're most excited for The Visual Dictionary for the film, as the last two, written by Story Group's Pablo Hidalgo, have had tons of secrets and insights still being mined today.
There's also a Thrawn comic adaptation of this year's wonderful novel on the way, from Jody Houser, who adapted Rogue One to great acclaim.
And Kieron Gillen and Sal Larocca, who LaRocked the hell out of the initial Darth Vader comic from Marvel, will reteam to take over writing and art duties on the flagship Star Wars title starting with issue #38. In the first arc, Luke Skywalker goes to freaking Jedha, so that should be awesome.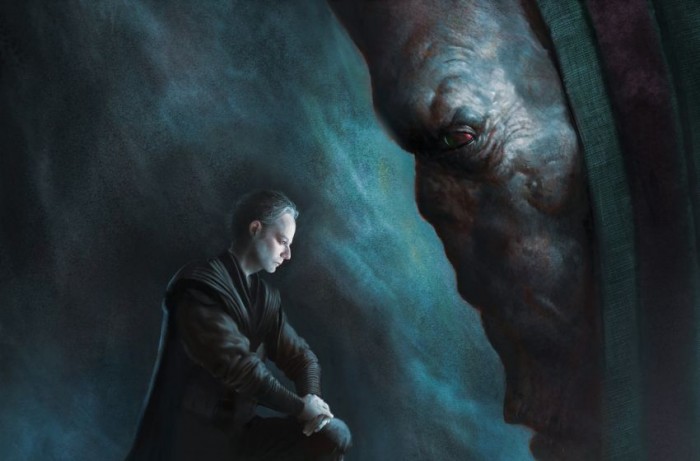 A writer who wanted to see just how messed up some open-access scientific "journals" are in their paper submission process wrote a fake "scientific" paper about Midichlorians, the much-maligned physical side to the Force from the Star Wars prequels. The text of the paper includes the entire text of "The Tragedy of Darth Plagueis the Wise," so it should've been pretty obvious. Three journals published it (one with a fee). One peer-reviewed it, realized it was a joke, and added a joke comment of their own about properly citing George Lucas, Palpatine, and Calrissian, so they pretty much win. Gizmodo has the full story.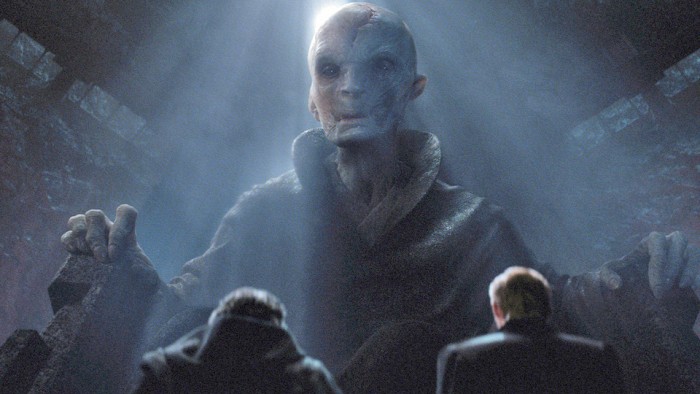 MakingStarWars has a detailed description and artist's rendering of Snoke in person and his beautiful blue eyes and creepy torn apart and wrinkled skin. Spoilers! They also have a sketch of Luke's costume and his walking stick, which hopefully hides his lightsaber inside because if it doesn't we'll riot.
In announcing the Robot Chicken The Walking Dead special, Matthew Senreich and Breckin Meyer also reflected back on their series of Star Wars specials with Cinemablend. They pointed out that George Lucas, being sole owner of the property, was instrumental in making the specials happen and "he was the one who approached us" about doing fully dedicated episodes. "He could tell with our stuff, like the Emperor sketch and stuff, that these guys get it, and it's fun." They don't know if Disney's corporate structure would allow for more of these in the future.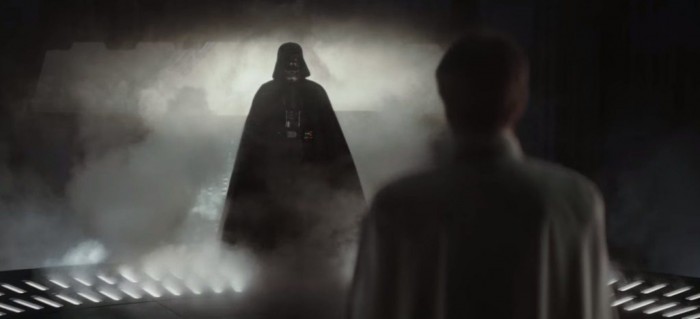 Spencer Wilding, who was under the mask of Darth Vader in Rogue One, has reportedly been cast in Han Solo: A Star Wars Story. However, that doesn't mean Vader will be in it – the actor is accomplished in fight choreography, and since he's in a helmet in his first role, he can play basically anyone again here.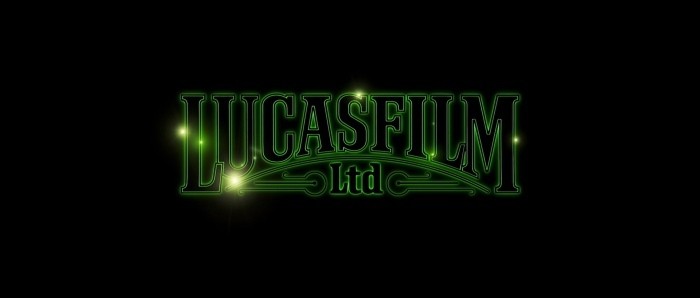 A new domain name was registered to Lucasfilm for "Star Wars: Rise to Power" ahead of San Diego Comic-Con. There's no associated trademark just yet, but it sure sounds like a title that could be for a game, a TV series, maybe a series of shorts. Look, it's more Star Wars, and that's always good news.
On The Late Late Show, Mark Hamill got a surprise question from Anna Faris, who posited, "Who did Luke lose his virginity to?" He deftly maneuvered away, saying "Did they ever address adult sexuality in those movies? I must've missed that." We'll let you see and hear his punchline to the question yourself, though.