James Cameron's 'Avatar' Sequels Bring Back Another Familiar Actress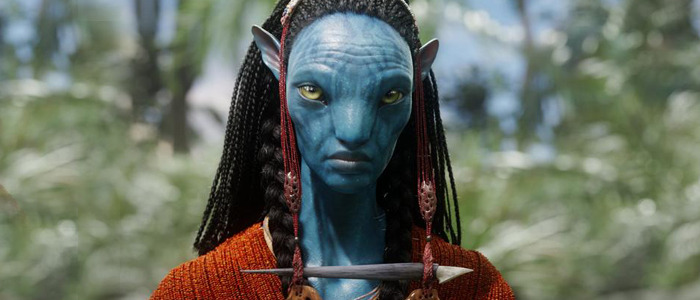 Remember the character Mo'at from James Cameron's Avatar? Of course you do! It's Mo'at! You know, that one character...who does that thing...Okay, so I don't remember Mo'at at all. But maybe some super fans will recall that Mo'at is a Na'vi spiritual leader and the mother of Zoe Saldana's character, Neytiri.
Why does this matter? Because Mo'at is back, baby. Cameron has hired actress CCH Pounder to reprise her role in Avatar 2, 3, 4, and 5.
Variety reports that Pounder has officially signed on to come back for all four sequels. You may not immediately recognize Pounder's name, but you've almost certainly seen the Guyanese American actress before: she played Detective Claudette Wyms in FX's corrupt cop series The Shield, and she's been in projects like Face/Off, ER, Law and Order: SVU, and The X-Files. (I know her best from a 1985 miniseries called If Tomorrow Comes that no one I've ever met has ever seen.) Currently, she can be seen as a series regular on NCIS: New Orleans.
There's been a lot of debate about Avatar's cultural relevance lately, and the fact that I don't remember a single thing Pounder's character does in the movie – even with the reminder that she played Neytiri's mother – doesn't do a lot to reverse my opinion that the film itself, beyond the 3D boom it helped usher in, left almost zero impact on the pop culture of the past decade. That's not a knock on Pounder herself, who I think excels when given solid material (she's wonderful in The Shield), but rather a blow against the movie for the same things we've all been saying about it ever since it came out: it was a visual marvel that broke new technological ground, but the story left a lot to be desired.
I feel bad for anyone who's attempted to maintain a steady level of hype for Avatar 2 throughout all of its delays. It's kind of sad to imagine the Avatar super fans who have been trying to remain excited for a sequel that is now supposed to arrive eleven years after the original film was released. But then again, imagine the profound ecstasy that will occur for these people if the movie actually lives up to expectations. I think I've just hit on something here: Avatar fans might be the Sting of movie fans. On second thought, now that I have the image in my head of diehard Avatar fans having prolonged sex with delayed gratification, I regret this entire line of thinking. Yep. I've made a huge mistake. Let's pretend this paragraph never happened.
Avatar 2 hits theaters on December 18, 2020. Avatar 3 opens on December 17, 2021, Avatar 4 hits on December 20, 2024, and Avatar 5 debuts on December 19, 2025.