The Coolest Collectibles We Saw On The Comic-Con 2017 Show Floor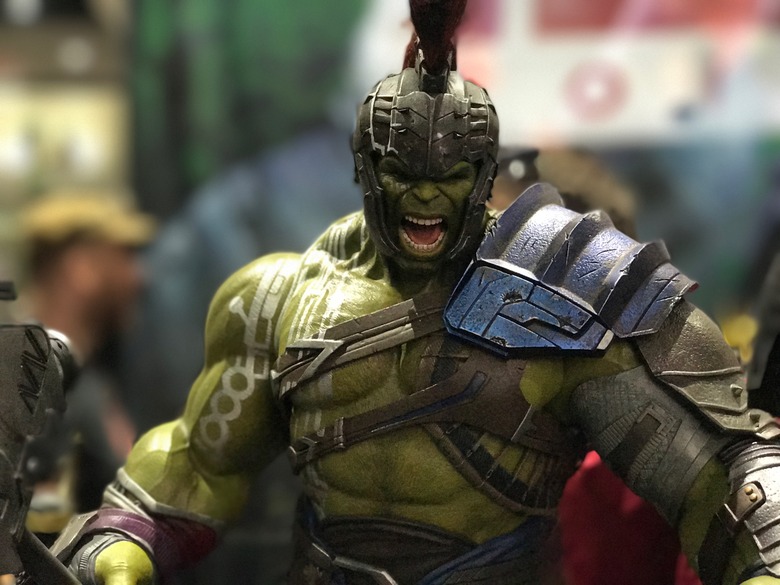 When you're walking the show floor at San Diego Comic-Con International, you are presented with a ton of eye candy: booths for upcoming movies, comic books, and video games. Collectible dealers show off their upcoming statues, figures and prop replicas. Companies sell their very limited Comic-Con exclusives. And there's the standard merch booths and artist alley.
Every year while walking the show floor, I snap photos of the coolest new collectibles I see and post them here for everyone who couldn't make it to San Diego to enjoy. Below, check out the best of the Comic-Con 2017 collectibles, from Star Wars, DC, Marvel, Ghostbusters, Blade Runner, Jurassic Park and more.
The Best Comic Con 2017 Collectibles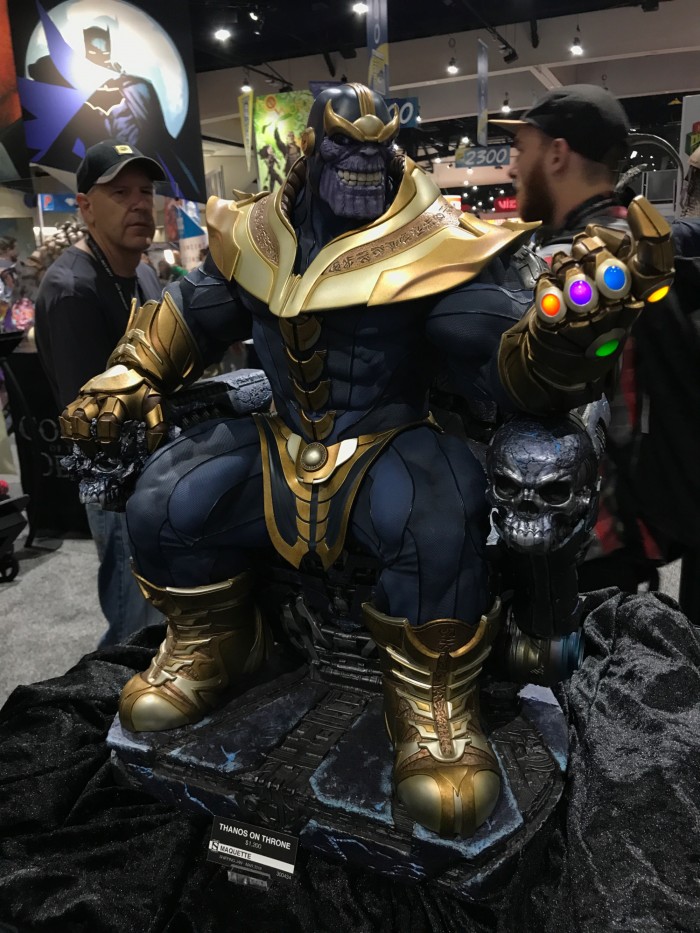 Thanos on his throne from Sideshow Toys.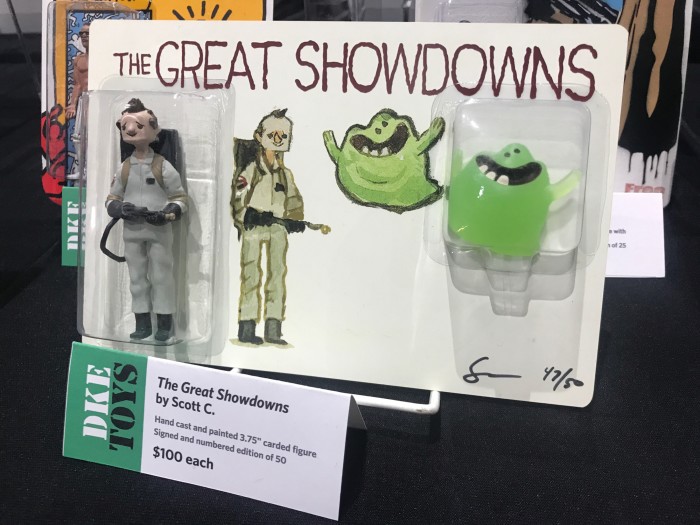 Scott C's Great Showdowns Ghostbusters limited edition action figure.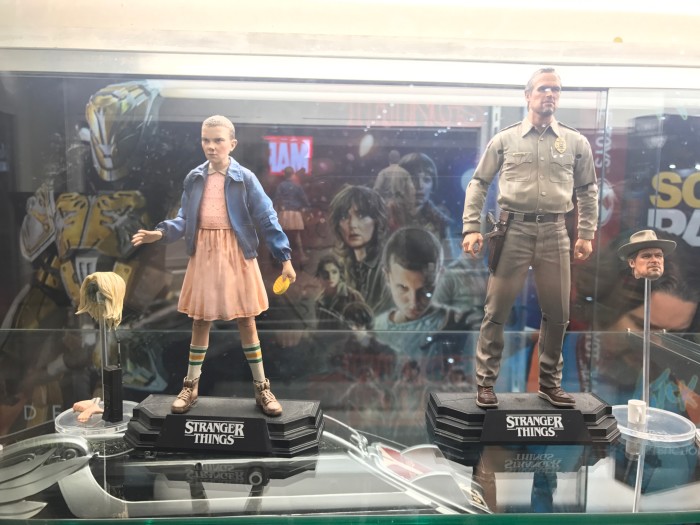 Macfarlane Toys' Stranger Things articulated action figures.
Hot Toys' Back to the Future Part II Time Machine replica, with 1/6th scale Marty McFly and Doc Brown.
EFX Chrome Darth Vader and Stormtrooper helmet replicas.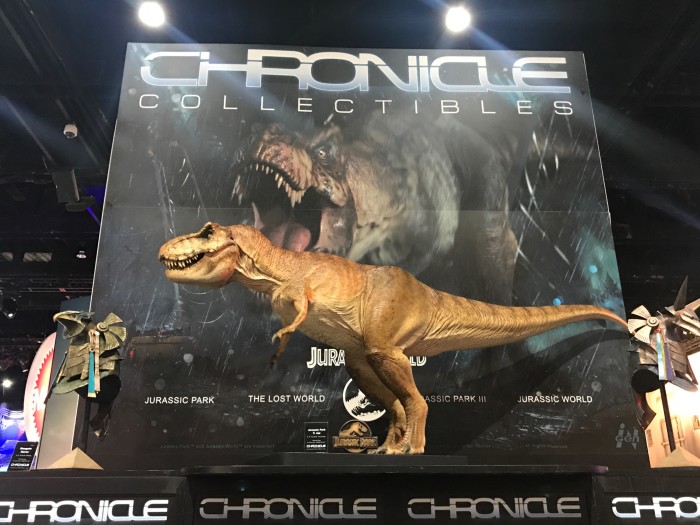 A Jurassic World 1/5th scale T-Rex statue.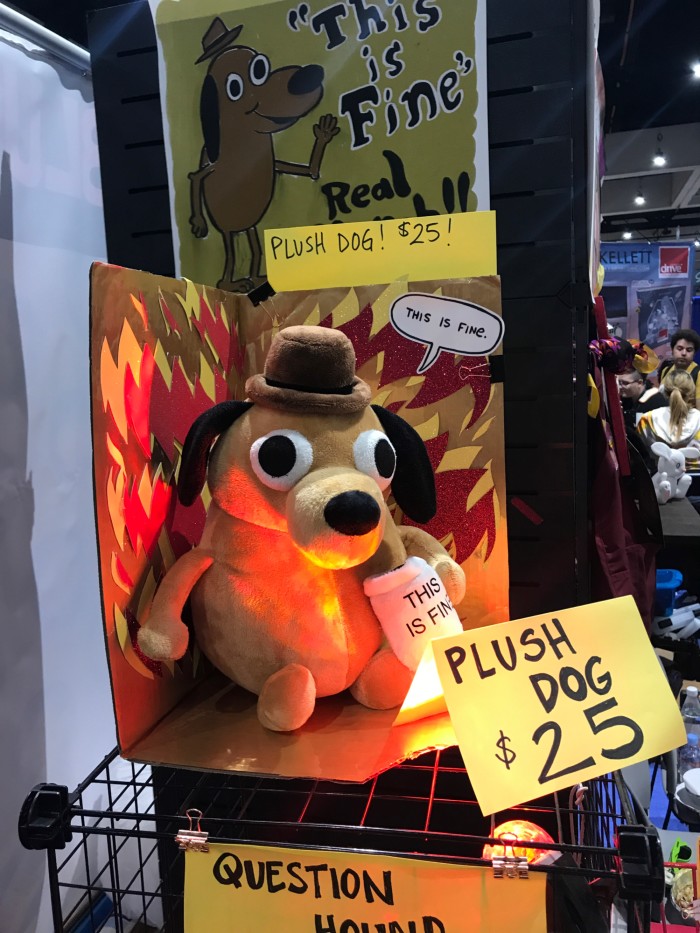 A plush "This is Fine" dog from TopatoCo.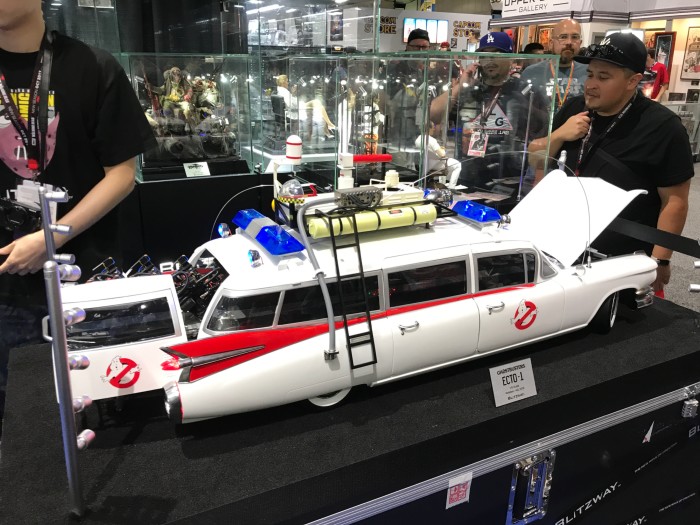 BlitzWay's 1/6th Scale Ghostbusters Ecto-1.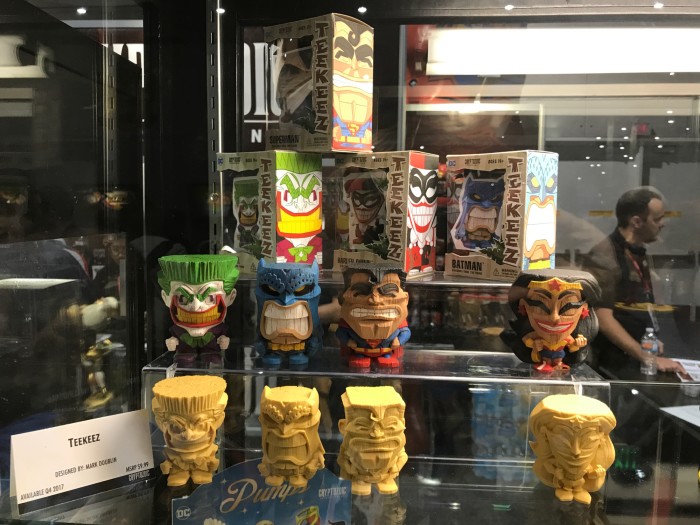 Cryptozoic's Teekeez DC superhero statues.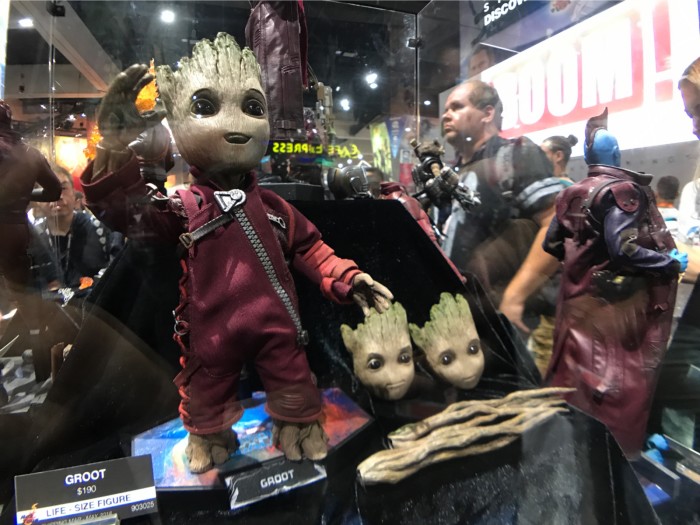 Baby Groot life-size replica from Hot Toys.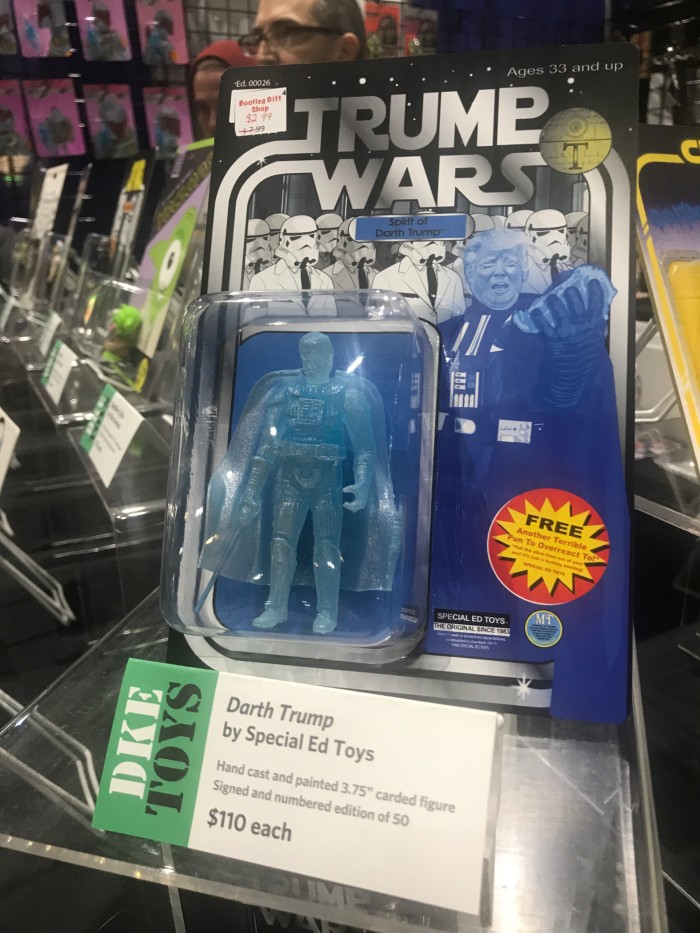 Darth Trump limited edition action figure.
Insight Editions Ghostbusters collectors edition book with Gozer's Temple scaled replica.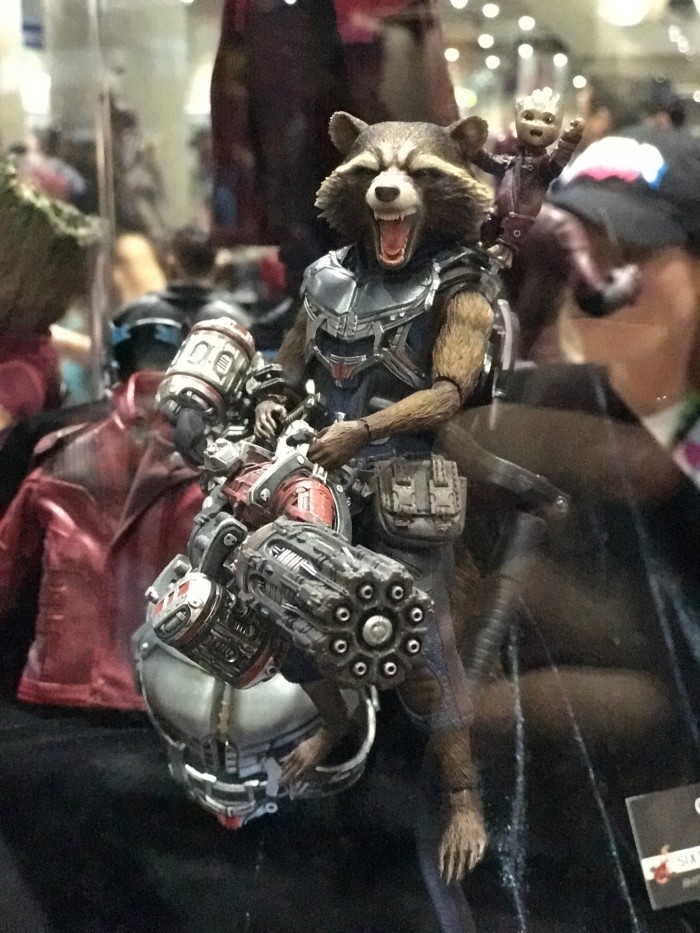 Hot Toys' Rocket and Groot 1/6th scale figures.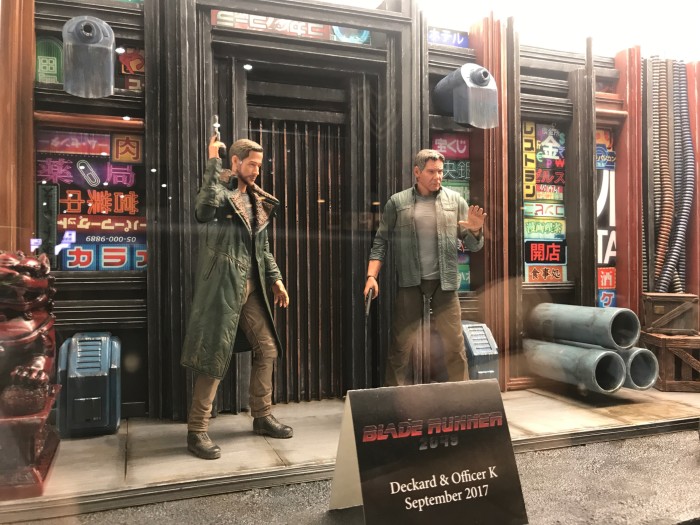 Blade Runner 2049 action figures.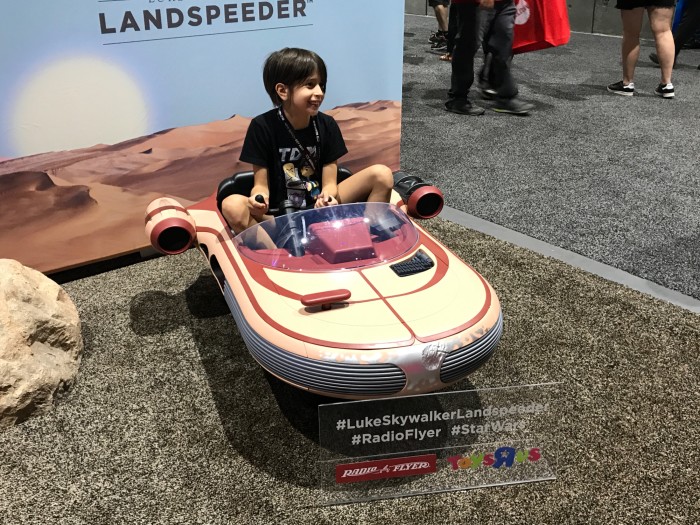 Luke Skywalker's Landspeeder from Radio Flyer.
ThreeA's Transformers: the Last Knight Bumblebee, Squeaks and Optimus Prime figures.
Chronicle's Westworld Man In Black statue.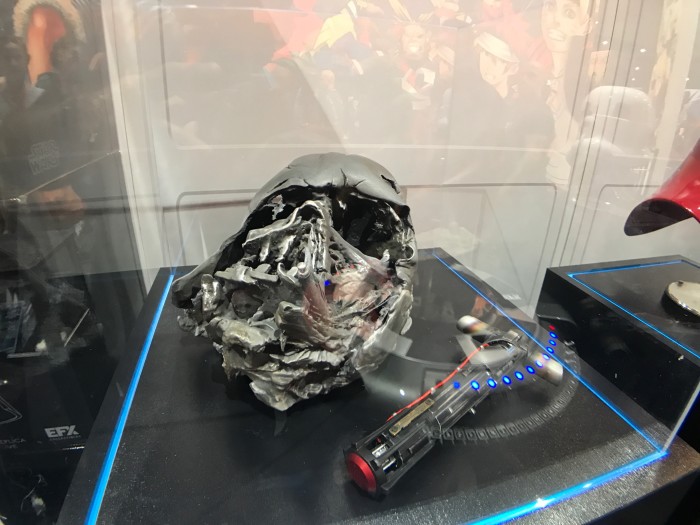 EFX's Darth Vader burnt helmet replica from Star Wars: The Force Awakens.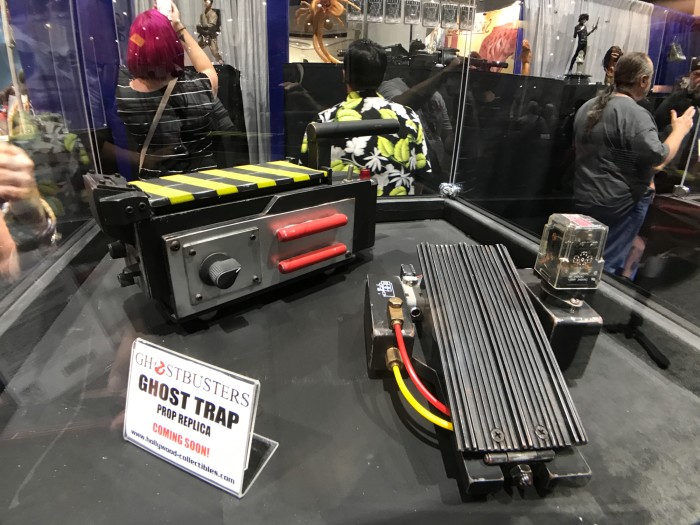 Hollywood Collectibles' replica Ghostbusters ghost trap (which looks a lot more detailed than the one released by Mattel)
Batman and Justice League Batmobile 1/6th scale from Hot Toys.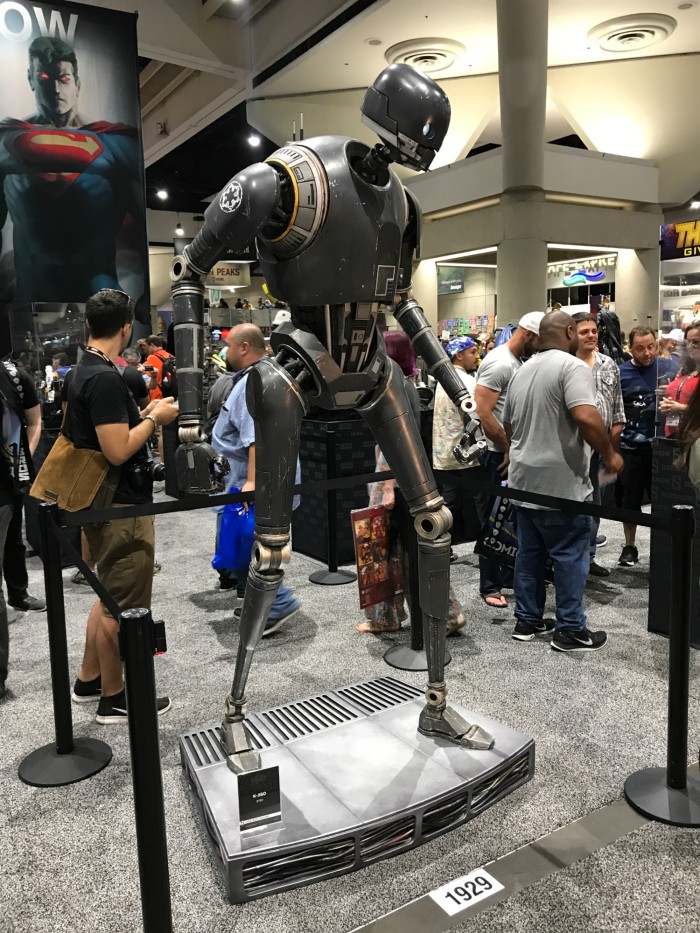 A life-Size K2-SO replica from Rogue One: A Star Wars Story.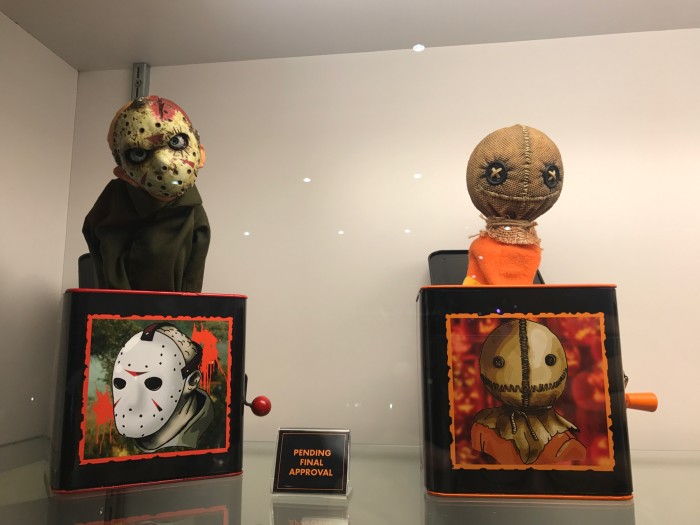 Horror movie jack-in-the-boxes.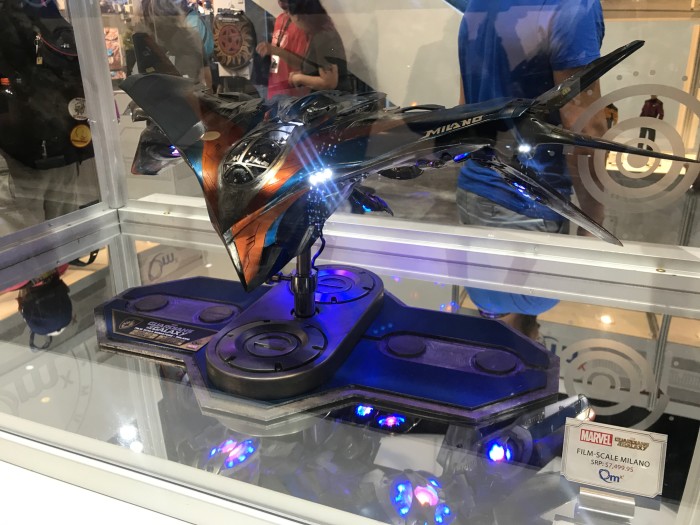 Qmx film scale Guardians of the Galaxy Milano replica.
Hot Toys' Thor: Ragnarok Hulk and Thor 1/6th scale figures.