'Suburbicon' First Look: George Clooney's Coen Brothers-Scripted Dark Comedy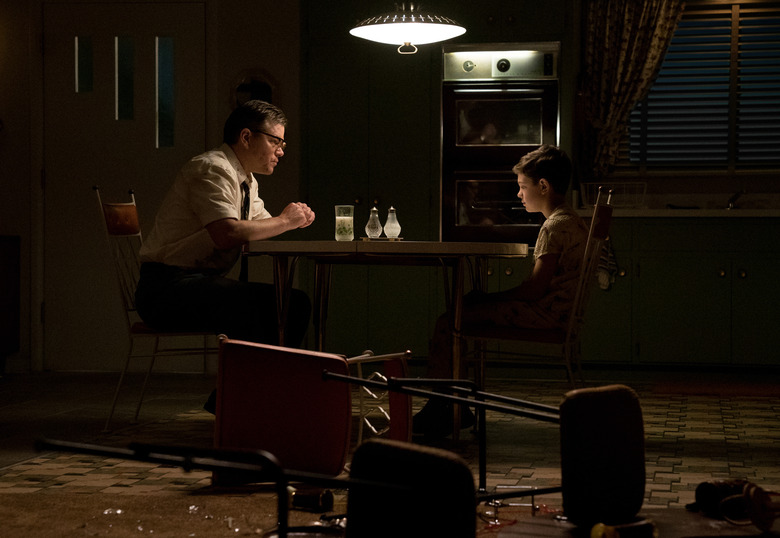 George Clooney and Joel and Ethan Coen have been working together for 17 wonderful years. The filmmakers often turn one of our most charismatic, confident and thoughtful actors into a complete and utter buffoon. For years, they've made Clooney play some of their most appealing dim-witted characters. In their latest collaboration, he ain't playing no moron. In fact, he's playing nobody in their latest collaboration. With Suburbicon, Clooney is directing a script from the Coen Brothers.
Below, check out the Suburbicon first look.
The Coen Brothers wrote the script for Warner Bros. around 1986. After it didn't get made at the studio, they actually had to spend years finding their original script. Eventually, Joel and Ethan Coen found a micro file of the original screenplay in a Warner Bros. vault. They rewrote it with a modern day setting.
The brothers considered directing the film with Clooney in mind for a part. The project always intrigued Clooney, who eventually decided he wanted to direct it. Around 2005, he became attached to direct and star but, for whatever reason, it didn't come together at the time. Clooney rewrote the script with his frequent collaborator and producer, Grant Heslov, set the story in 1959 and apparently added one element to make it more current.
Clooney has described his latest as "a really interesting, really funny, very dark comedy." The story is about the Lodge Family living in a peaceful town. In the summer of '59, Gardner (Matt Damon) and Margaret Lodge (Julianne Moore) learn the town has a dark side. Oscar Isaac co-stars this "tale of very flawed people making very bad choices," which sounds on the money for a Coen Brothers story.
Here's the Suburbicon first look, courtesy of Paramount: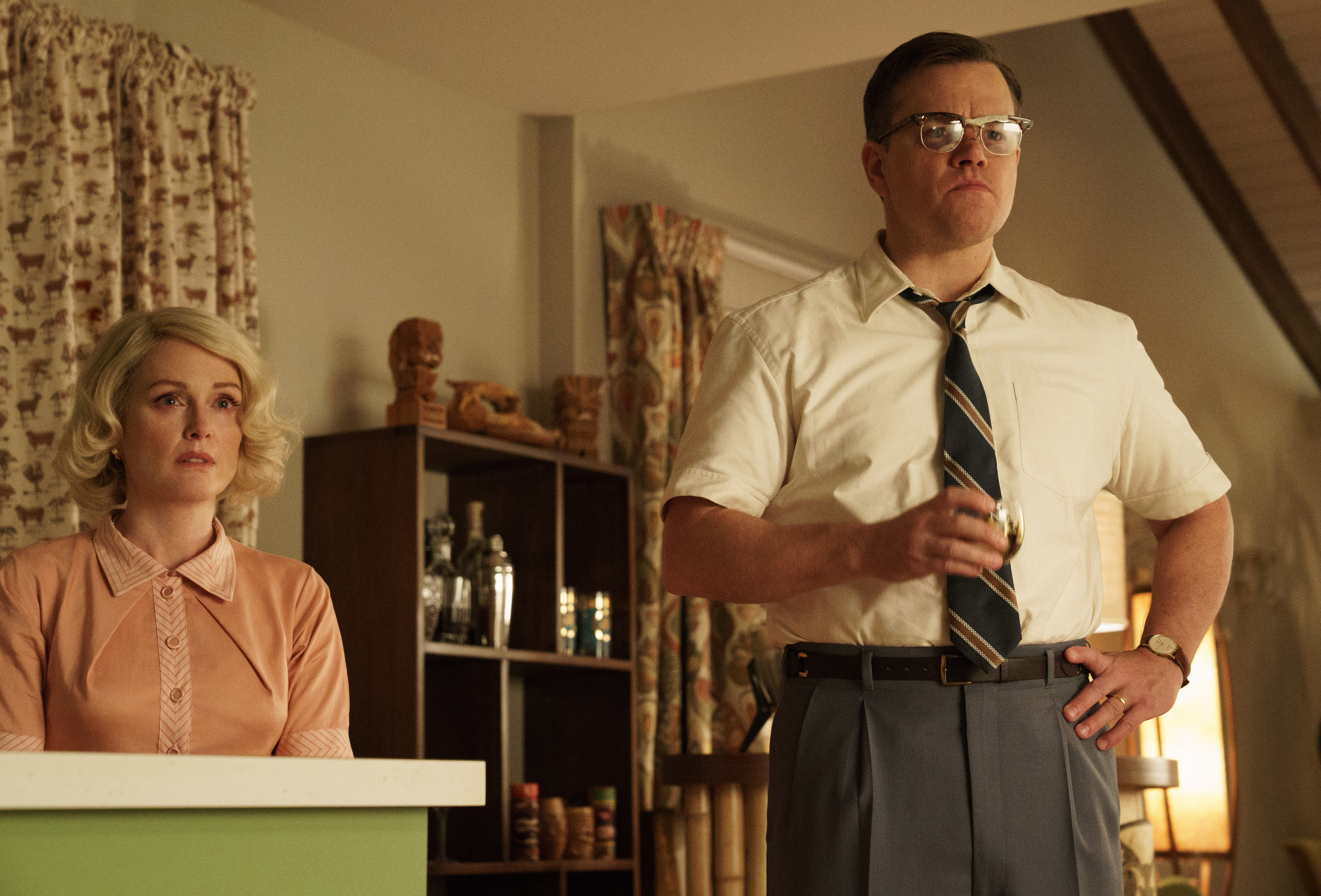 Here's Gardner and his son, Nicky, in a home that looks like it's been ransacked. The story does involve a home invasion that rattles the town, so maybe it's the Lodge's home that's burglarized:
Suburbicon is Clooney's follow-up to his first real miss as a director, The Monuments Men, which also starred Damon. Tonally, it didn't come together right. It never felt as emotional, funny, or as inspiring as it should. Clooney's other movies – yes, including Leatherheads – are made with confidence. The director behind Confessions of a Dangerous Mind, The Ides of March, and Good Night, and Good Luck's next movie is high up on my must-see list for the Fall.
Suburbicon is a peaceful, idyllic suburban community with affordable homes and manicured lawns...the perfect place to raise a family, and in the summer of 1959, the Lodge family is doing just that. But the tranquil surface masks a disturbing reality, as husband and father Gardner Lodge (Matt Damon) must navigate the town's dark underbelly of betrayal, deceit, and violence. This is a tale of very flawed people making very bad choices. This is Suburbicon.
Suburbicon opens in theaters October 27.