James Bond 25 Will Officially Open In Theaters In 2019, Daniel Craig Rumored To Return [Updated]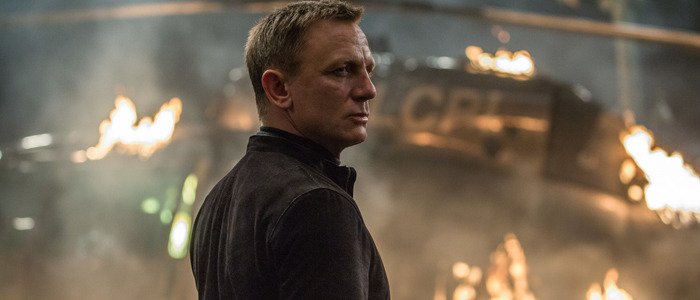 Update: The New York Times is reporting that Daniel Craig will return as James Bond in the 25th 007 adventure due out on 2019. This is not an official announcement (they cite several anonymous sources), but it feels right. After all, there's no way EON doesn't want to give Craig's version of the character a grand finale following the disappointing Spectre.
Our original story follows below.
***
The end credits of every James Bond movie always include a title card promising that "James Bond will return," and now we know exactly when the world's greatest super spy will be coming back to the big screen. Read on find out everything we know about the still-untitled James Bond 25.
The official Twitter account of the Bond franchise tweeted the following message this afternoon:
James Bond will return to US cinemas on November 8, 2019 with a traditional earlier release in the UK and the rest of the world. pic.twitter.com/6HnaDnfruK

— James Bond (@007) July 24, 2017
That's all the hard information we have, and the rest is pure speculation. But let's speculate anyway, shall we?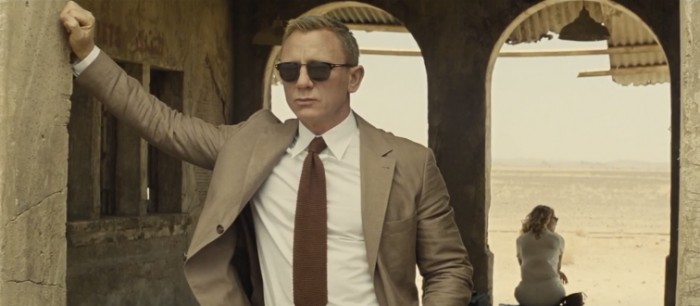 Will Daniel Craig Return?
Daniel Craig has been playing Bond since 2006's Casino Royale rebooted the franchise, and contrasted with Pierce Brosnan's suave and sophisticated spy, Craig has brought a much more brutal, physical take on the character. We last saw him in 2015's Spectre, a mostly disappointing film that posited the absurd notion that Christoph Waltz's Blofeld shared a childhood with Bond and has been responsible for every major villainous encounter in Bond's career. The movie ended with Bond shooting Blofeld's helicopter out of the sky, a crash-landing on the Westminster Bridge, and Bond choosing to drive away with Madeline Swann (Lea Seydoux) instead of arresting Blofeld, instead of leaving that task to M and the rest of his MI-6 colleagues. It was a big swing from producers Barbara Broccoli and Michael G. Wilson, and though it made $880 million worldwide, I feel like some of its plot reveals were so damaging, the movie made the previous Craig films retroactively worse.
In the wake of that movie – which was, like Skyfall before it, directed by Sam Mendes – Craig had harsh words about the possibility of returning to reprise the role again, but rumor has it he's been more open to the idea of coming back as the last film travels further away in his rear view mirror.
If Craig doesn't come back, there's a laundry list of candidates who have been touted over the past few months, including Idris Elba (my personal favorite choice to take over the role), Tom Hiddleston, and more. Tom Hardy was also once rumored as a contender, but with his work as Venom and his busy production schedule, it seems less likely that he'd be able to fit it in.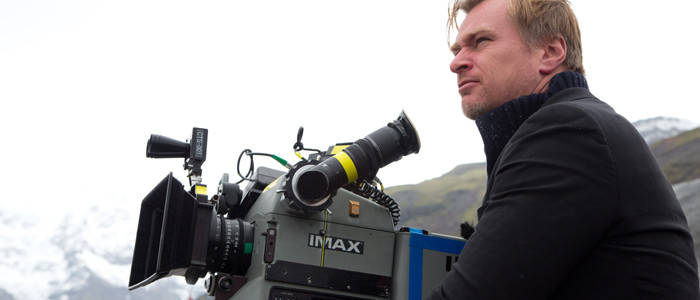 Who Will Direct?
No director has been announced, but it's unlikely Mendes will return. After Skyfall, he said he wouldn't be back again and ended up reversing that decision when he returned for Spectre, but the way he spoke about the franchise during the Spectre press tour have me thinking he's really finished this time:
"There is a sense of completeness that wasn't there at the end of Skyfall, and that's what makes this feel different. It feels like there's a rightness to it, that I have finished a journey."
So who might replace him? I've seen fan suggestions like The Night Manager's Susanne Bier, but the big name everyone seems to be wondering about is Dunkirk director Christopher Nolan, who recently confirmed that he'd had meetings with the Bond producers about potentially helming a movie in the franchise. But Nolan's comments indicated that he'd only come on board if the franchise "needs reinvention," so while he doesn't have another film officially announced yet, it seems unlikely that he'd step into Bond 25's director's chair if Craig comes back to reprise the role one final time.
A more likely choice is Lucky Number Slevin director Patrick McGuigan, who was rumored for the job back in May. He may not be as big of a name as Mendes, but I think he'd be a great pick for a Bond film (and considering he directed some episodes of Sherlock, the Scotsman clearly has experience handling titans of British pop culture). And don't forget about the rumor that the Bond producers might be interested in exploring a James Bond cinematic universe, so that opens up a whole other realm of possibilities alongside this new movie.
Also unclear is which studio would release Bond 25: MGM and EON Productions had a distribution deal with Sony that lapsed after Spectre, and as recently as April, five studios were still reportedly battling for the right to distribute future movies. No word yet on who might have emerged victorious there, but THR indicates the fight is now whittled down to just Sony and Warner Bros.
James Bond 25 will be written by longtime Bond writers Neal Purvis and Robert Wade and will arrive on November 8, 2019, four years and two days after Spectre.