Channing Tatum Eyed To Play 'Van Helsing' In Universal's Dark Universe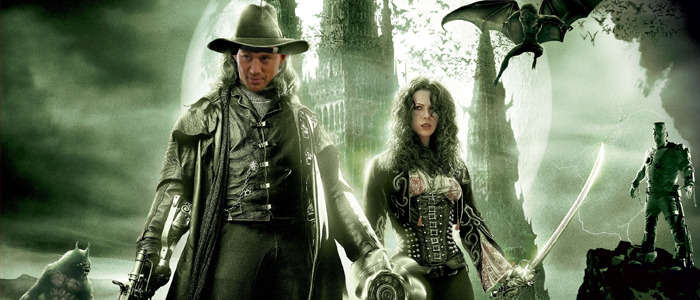 Universal's Dark Universe is off to an inauspicious start. This summer's The Mummy, directed by Alex Kurtzman and headlined by Tom Cruise, has made nearly $390 million worldwide, but only $79 million in the United States. That's a bit of a disappointment, considering it features one of the world's biggest remaining movie stars. But the studio is doubling down on reaching out to big names in an attempt to keep the ball rolling, and the latest report indicates that they have their eye on Channing Tatum to play the latest incarnation of Van Helsing in the Dark Universe.
In an article about how many film studios are rethinking their approach to franchise filmmaking in the wake of some financial disappointments, The Hollywood Reporter touches on Universal's attempt to tie their classic monsters into a cohesive shared cinematic universe and casually mentions that the studio is "polishing the script for Van Helsing, aimed for Channing Tatum." That's the first we're hearing about the erstwhile Magic Mike possibly suiting up as the famed vampire hunter.
Professor Van Helsing is the nemesis of Dracula, and has been played by many different people over the years: Peter Cushing in the classic Hammer horror movies, Laurence Olivier in 1979's Dracula, Anthony Hopkins in Bram Stoker's Dracula, and Hugh Jackman in the ill-fated 2004 movie Van Helsing, just to name a few.
While I'm still slowly making my way through the catalogue of Universal classics (I've seen Dracula, Frankenstein, and The Wolf Man), our own Jacob Hall is a big fan of the classic Universal monster movies, and he offered some thoughts on this potential casting: "If they're going to sexy up Van Helsing, I'd rather they go the 'hot scholar' route and just cast Dan Stevens. I miss this character being an intellectual." As much as I enjoy Tatum as a performer, I can't really see him playing a character who's a worthy mental adversary equal of Dracula...unless Universal casts somebody like Mark Wahlberg as Dracula. (Damn it, now I actually want to see that happen!)
A new Van Helsing movie has been rumbling along for a while, and the character would almost certainly cross over into other movies in this series. THR says that in the wake of The Mummy's lackluster performance, Universal is still moving forward with the Dark Universe but "slowly, to allow for more script development." Hey, at least they have some self-awareness. They also confirms that Universal is "prepping an offer to Angelina Jolie for Bride of Frankenstein," which is set to hit theaters on February 14, 2019. (We've known that they've wanted her for that role for years.) Van Helsing doesn't have an official release date in place yet.
While we know Tatum doesn't have any plans to make another Magic Mike movie any time soon, he's staying plenty busy elsewhere: he has a big role in Kingsman: The Golden Circle, and he'll be dubbing a voice in Amazon's fake '80s cop show Comrade Detective. Plus, there's that Splash remake on his schedule and that Gambit movie still looms in the distance somewhere. Do you think he'd make a good Professor Van Helsing in a new movie?