'Fargo' And 'Legion' Showrunner Noah Hawley Developing 'Doctor Doom' Movie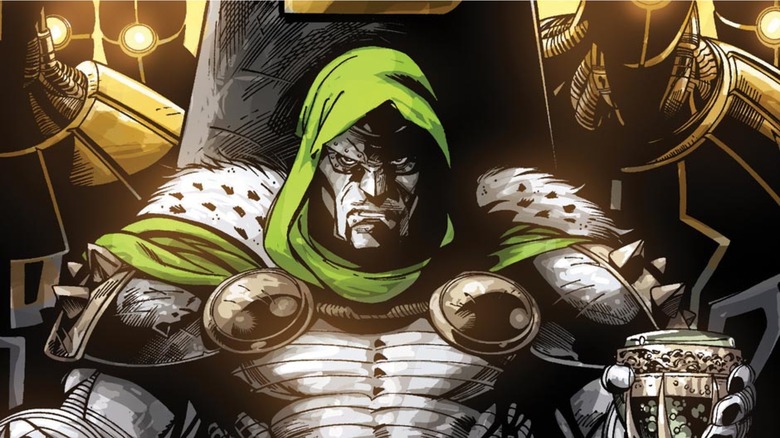 Noah Hawley, the Emmy Award-winning showrunner of Fargo dropped a bomb at the end of his Legion panel in Ballroom 20 at San Diego Comic-Con International: "I'm developing a film for Fox, and I'll just say two words. Doctor. Doom." Read on for more info on Hawley's Doctor Doom movie.
The announcement of a Doctor Doom movie by Noah Hawley certainly comes as a surprise to fans. The character, who is part of Marvel's Fantastic Four family, recently appeared in Josh Trank's failed 2015 film Fantastic Four, portrayed by Toby Kebbell.
Created by writer Stan Lee and artist Jack Kirby, Doctor Victor Von Doom first appeared in Fantastic Four #5, published on July 1962. Doom is both a genius inventor and a sorcerer, wearing a trademark metal mask and green cloak. He is often listed as one of the greatest comic book villains of all time and is Stan Lee's favorite bad guy. Doom has appeared in previous movies such as Roger Corman's unreleased 1994 The Fantastic Four played by Joseph Culp, and the 2005 film Fantastic Four and its 2007 sequel Fantastic Four: Rise of the Silver Surfer played by Julian McMahon.
After the 2015 reboot of the Fantastic Four failed to excite audiences and critics, Fox was said to be going back to the drawing board to reboot the team yet again, but this time more geared towards younger audiences. Seth Grahame-Smith reportedly penned a script for the Fantastic Four reboot, but we knew nothing more about the developing project. It's unclear if this is the same project or something else, but I don't expect a creator like Noah Hawley to be involved in any kind of kid-centric take.
As for what a Doctor Doom movie would be about...I'm not sure. The character has primarily been a villain of the Fantastic Four. Stan Lee has been quoted as saying that "it's unfair that [Doom is] considered a villain" because "he just wants to rule the world and maybe he could do a better job of it." I doubt that Fox will approach the baddie from the Despicable Me Gru angle.
There is also the possibility that Hawley is not making a Doctor Doom movie, but a Fantastic Four reboot. Remember, he only teased that he was developing a film project that had to do with Doctor Doom, not that he was developing a Doctor Doom-focused feature film. There is also the possibility that Fox is trying to fill a quota to retain the film rights to Marvel's Fantastic Four universe, and doing another Fantastic Four branded film is probably a strikeout before going to bat.
I've been extremely impressed by everything that Noah Hawley has produced thus far, and I'm on board to see any project he's involved with. A bad guy focused Marvel movie is also very appealing. However, it's being produced by 20th Century Fox, who retain the movie rights to the Fantastic Four universe of characters. Besides, Marvel Studios is too her- based to even consider a villain focused film (I say, less than a year before before Infinity War hits theaters).