'Jigsaw' Trailer: The Twisted Game Master Is Back From Beyond The Grave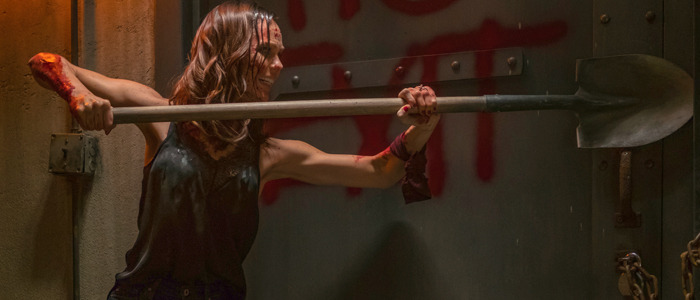 Tobin Bell's twisted character Jigsaw, aka John Kramer, died in 2006's Saw III, but his impact is still being felt ten years after the events of 2010's now-incorrectly-named Saw: The Final Chapter. Kramer is somehow back to his old ways in Jigsaw, Lionsgate's first sequel to the franchise in seven years, and that means more gruesome traps, more elaborate games, and the return of that sinister little tricycle-riding doll.
Check out the first Jigsaw trailer below.
Jigsaw trailer
I don't consider myself a huge fan of this franchise; I stopped watching new Saw movies after the fifth one, but I still remember how much my mind was blown at how the fourth film played with the saga's timeline. All that's to say that even a half-hearted fan like me recognizes some key components here that seem to throw back to previous films: the puzzle piece carved out of flesh, the traps encasing people's heads (though I think the chains pulling them toward buzzsaws are a new invention), the cassette tape with instructions...yep, this is a Saw movie, all right. But how in the hell is Kramer still pulling off all of these tricks? It can't be as simple as just a copycat killer like that cop suggests, because they have his voice on the tapes, right? I may have to jump back in and check this out just to see how they came up with a way of making this a sequel instead of a straight-up reboot.
The movie stars Laura Vandervoort (Smallville), Hannah Anderson (Shoot The Messenger), Callum Keith Rennie (Battlestar Galactica, The Man in the High Castle), and Clé Bennett (Heroes Reborn), and it is directed by Peter and Michael Spierig, the filmmakers behind movies like Predestination and Daybreakers.
Previously, Michael Spierig said the upcoming entry would not be as vicious as previous films in the long-running franchise, and he and his brother were aiming to inject "more fun" into this story:
We've got some pretty wild traps in the film — we don't shy away from the gore. It's such a perfect Halloween scarefest. It's perhaps not quite as vicious and more fun, which is something we tried to inject into it. But it's still full of good fun gore, that's for sure. And, on top of that, it's got a really great mystery, and there's very interesting twists. It's Saw for 2017.
Here's the film's creepy teaser poster, which references the pig mask we first witnessed back in the original Saw in 2004: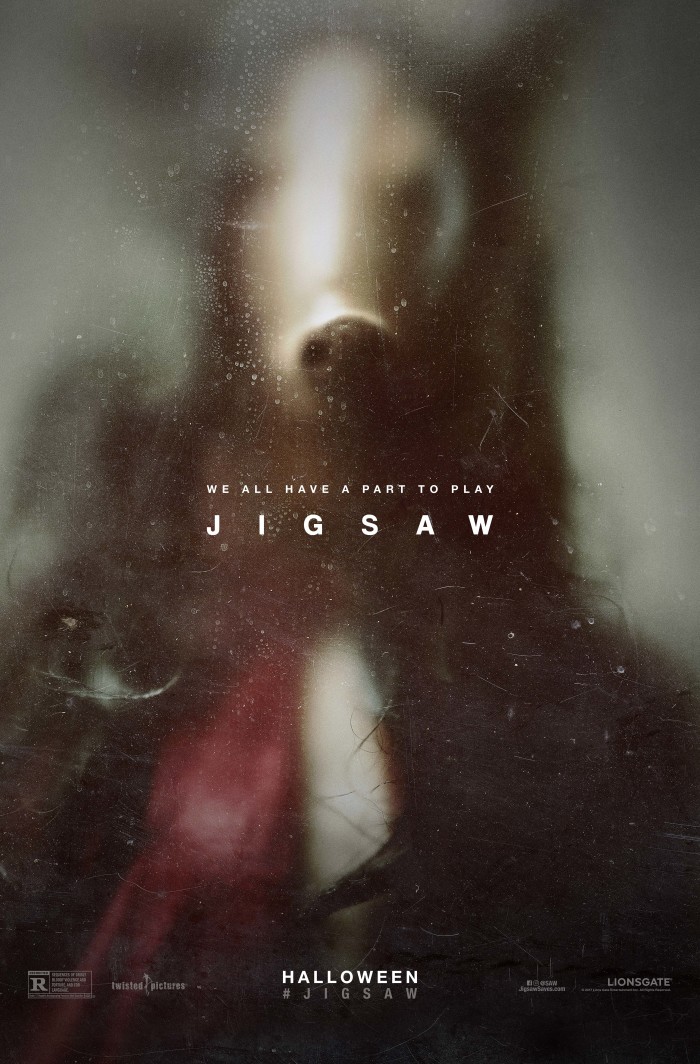 Jigsaw arrives in theaters on October 27, 2017.
One of the highest grossing horror franchises of all time is back, taking the Jigsaw killer's signature brand of twisted scenarios to the next level.