Christopher Nolan On Making A Netflix Movie: "Well, Why Would You?"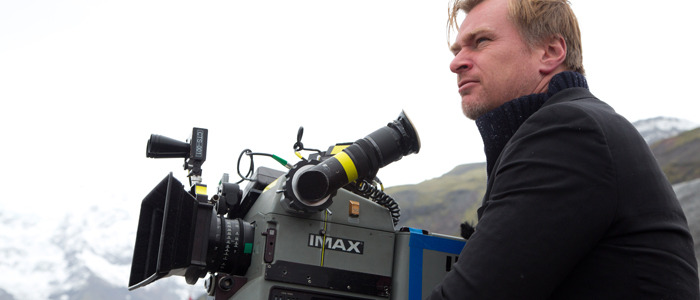 There are a couple of things about Christopher Nolan, the man, that we know with complete certainty that he loves: wearing suits, and the idea of shooting movies on celluloid. After all, he's part of the group of directors who essentially strong-armed the studios into continuing to purchase actual film so these people can continue using it for their productions. But here's something the filmmaker doesn't like: the way Netflix handles their original films.
In a new interview, the director candidly speaks about why he wouldn't work with Netflix and dings their "mindless policy" of not supporting theatrical distribution. Read the Christopher Nolan Netflix comments below.
Speaking with Indiewire, Nolan didn't hold back when the topic of Netflix was broached:
"Netflix has a bizarre aversion to supporting theatrical films. They have this mindless policy of everything having to be simultaneously streamed and released, which is obviously an untenable model for theatrical presentation. So they're not even getting in the game, and I think they're missing a huge opportunity."
The Dunkirk director points to the model currently being employed by Netflix's rivals, Amazon Studios, as a better way to achieve a similar goal. Amazon allows their movies to play exclusively in theaters for 90 days before they pop up on their streaming service, but Netflix has drawn a line in the sand and has historically debuted their feature films on the streaming service and given some of them a theatrical release at the same time. Many theater chains aren't thrilled with the idea of showcasing a high-profile movie that's simultaneously available for consumers to watch at home, so the extent of theatrical runs for Netflix movies like Okja or Beasts of No Nation have been fairly limited.
When asked if he'd ever work with Netflix on a project, say, for something traditional studios like Warner Bros. may not be interested in making, Nolan's response was blunt:
"No. Well, why would you? If you make a theatrical film, it's to be played in theaters...I think the investment that Netflix is putting into interesting filmmakers and interesting projects would be more admirable if it weren't being used as some kind of bizarre leverage against shutting down theaters. It's so pointless. I don't really get it."
Netflix has clearly found a model that works well for them, and though they've lured in Martin Scorsese for The Irishman, they clearly haven't done enough to play nicely with A-list filmmakers who are interested in preserving the theatrical experience. We'll see if they eventually re-draw their line in the sand, but in the meantime, they're seemingly content with making an enemy out of the likes of Nolan.