'The Snowman' Trailer: Michael Fassbender Tracks A Serial Killer With A Snowman Obsession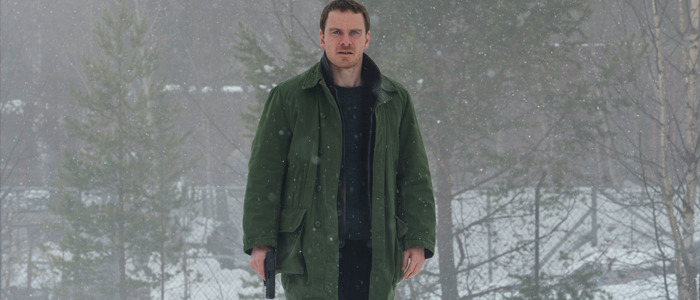 It's been six years since we've seen a new movie from Swedish director Tomas Alfredson, the director of acclaimed movies like Let the Right One In and Tinker Tailor Soldier Spy. But now he's back with The Snowman, an adaptation of the popular novel by author Jo Nesbø that centers on a dogged detective attempting to stop an elaborate serial killer's twisted rampage. Check out the first The Snowman trailer below.
The Snowman trailer
With Alfredson's involvement and a stellar cast that includes Michael Fassbender, Rebecca Ferguson, Charlotte Gainsbourg, J.K. Simmons, and Val Kilmer, the movie is clearly looking to exceed its airport novel roots and kick this adaptation up into prestige territory. And there's no denying that the cinematography is absolutely gorgeous, with sparse, icy landscapes and shots that look so good they could be framed and hung on my living room wall.
But while it looks cool and has a great group of actors involved, something is still nagging at me. Prepare yourselves, because some of you are going to hate that I'm even bringing this up, but I feel like it needs to be said. Do we really need to see another movie about an elaborate cat and mouse game between a detective and a serial killer where women are slaughtered and treated as pawns in the game? I haven't read Nesbø's novel and I'm fully aware that it's a tried and true trope in these kinds of thrillers, but it'd be nice to even things out a little bit every once in a while. OK, OK – end of rant.
Even though we've seen this sort of dynamic before – notably in Christopher Nolan's Insomnia, another film set in a bleak landscape with a grizzled lead detective and an eager female protege – and despite my qualms with the subject matter, I have to admit that The Snowman still looks pretty damn solid.
Michael Fassbender (X-Men series), Rebecca Ferguson (Mission: Impossible—Rogue Nation), Charlotte Gainsbourg (Independence Day: Resurgence), Val Kilmer (Heat) and Academy Award® winner J.K. Simmons (Whiplash) star in The Snowman, a terrifying thriller from director Tomas Alfredson (Let the Right One In, Tinker Tailor Soldier Spy), based on Jo Nesbø's global bestseller.
When an elite crime squad's lead detective (Fassbender) investigates the disappearance of a victim on the first snow of winter, he fears an elusive serial killer may be active again.  With the help of a brilliant recruit (Ferguson), the cop must connect decades-old cold cases to the brutal new one if he hopes to outwit this unthinkable evil before the next snowfall.
The Snowman arrives in theaters on October 20, 2017.