Ben Affleck Exits Netflix Thriller 'Triple Frontier' After It Already Lost Tom Hardy, Channing Tatum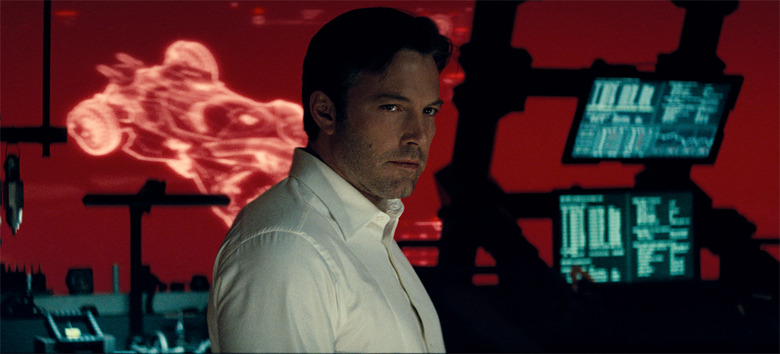 The troubled production of action-thriller Triple Frontier has lost another actor after its initial stars Tom Hardy and Channing Tatum left due to scheduling conflicts.
Ben Affleck has parted ways with Triple Frontier, the Netflix film that has faced obstacles since it was dropped by Paramount Studios in April.
A few months after stepping down from the director's chair of The Batman, Affleck is leaving the Netflix thriller Triple Frontier, according to Variety. Affleck had been circling a starring role in the film.
The film has long been in development, first coming into being in 2009 when director Kathryn Bigelow signed on to the project with her Hurt Locker scribe Mark Boal. Bigelow's iteration of the story dealt with a drug war set in a border zone of South America known as "la triple frontera," a haven for organized crime. Bigelow worked on the project for years, with multiple stars like Sean Penn, Denzel Washington, Javier Bardem, and Johnny Depp attached to join at various times. Paramount was set to distribute.
However the studio and Bigelow clashed over the film's $80 million price tag and Paramount's first choice to star, Will Smith, causing Bigelow to leave the project.
Mahershala Ali was reportedly in talks to join the film when Hardy and Tatum were still the stars under Paramount, but that looks unlikely to happen.J.C. Chandor took over from Bigelow and is still attached to the Netflix version after Paramount dropped Triple Frontier in April. Producers for Triple Frontier are Charles Roven and Alex Gartner of Atlas Entertainment. Boal, Bigelow, Stephen Jones, Neil Dodson, and Anna Gerb also serve as executive producers.
So as we can tell, this production has faced trouble for years. My initial reaction to this news was concern for Ben Affleck, as it feels like he is dropping out of projects left and right, and seems unhappy with his role as Batman. But it seems to mostly be the fault of an embattled film that even a streaming giant like Netflix could have trouble saving.
Affleck will appear on the silver screen next in Justice League, set to hit theaters on November 17.