'Alpha' Trailer: Kodi Smit-McPhee Stars In This Prehistoric Survival Tale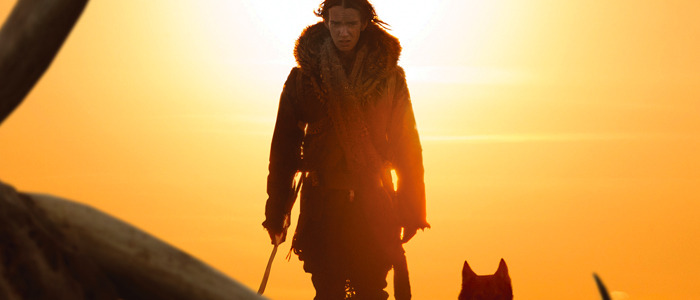 Sony Pictures has released the first trailer for a new survival thriller period piece called Alpha (formerly known as The Solutrean) from The Book of Eli co-director Albert Hughes. Set in prehistoric Europe, the film stars Kodi Smit-McPhee (Dawn of the Planet of the Apes, X-Men: Apocalypse) as a young man who's left for dead after a fall and who endures harsh conditions by teaming up with an injured wolf. Nope, you're not the only one having flashbacks to 10,000 B.C. Watch the Alpha trailer below.
Alpha trailer
Despite the fact that this trailer features a voiceover from Smit-McPhee (who almost looks like he's in some Atreyu cosplay from The NeverEnding Story), I wouldn't be surprised if this ends up being a movie that barely contains any words in it at all. It seems like they're aiming for a primal and visceral survival story, but that text that pops up at the end of the trailer ("Witness the origin of the relationship that changed the world forever") makes it seem like they're also trying to imbue the events of this movie with a sense of monumental importance, rather than just being content with it working as a prehistoric thriller. Hopefully that's just a marketing tactic and not indicative of the film's tone, because if this turns out to be a self-serious movie, I can't imagine it'll be able to recover. Say what you will about 10,000 B.C., but at least that movie had some self-awareness.
The story goes that Hughes had the idea for this film and hired Dan Sebastian Wiedenhaupt to write a spec script, which Chinese-backed production company Studio 8 then picked up. This is a cool moment for Wiedenhaupt because it's his first produced screenplay; the writer previously worked as an assistant to the president of Atlas Entertainment.
Here's the first poster: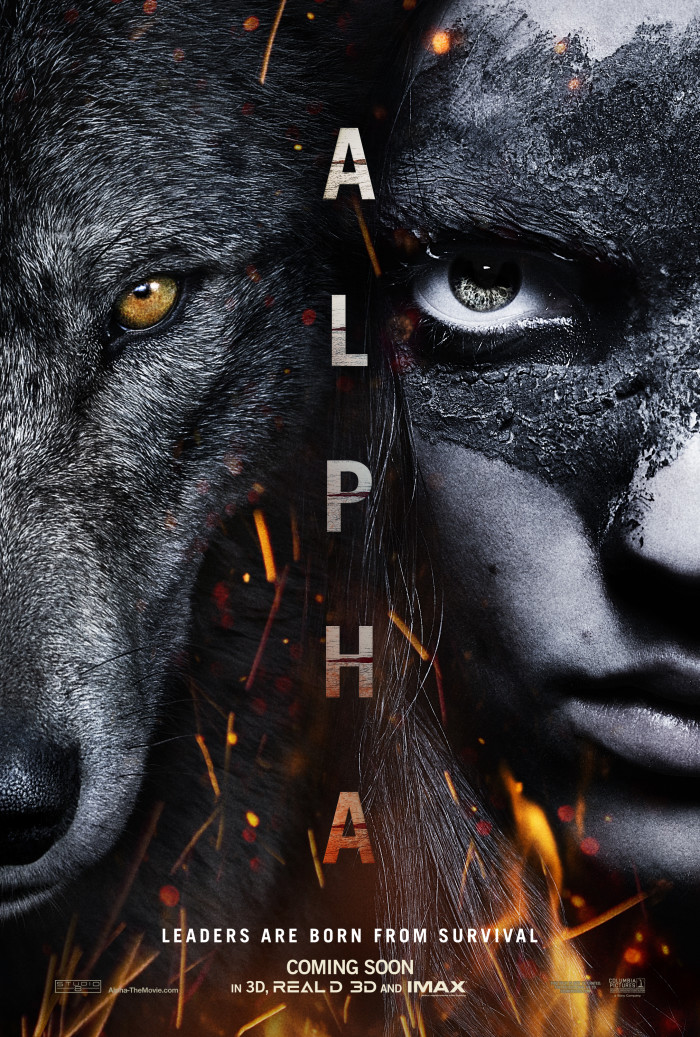 And here's the film's official synopsis:
ALPHA is an epic adventure set in the last Ice Age. Europe, 20,000 years ago. While on his first hunt, an initiation to his tribe's most elite group, a young man, Zeta (Kodi Smit-McPhee), is injured and left for dead after a bison hunt goes horribly wrong. Awaking to find himself broken, alone, and miles from his village – he must learn to survive and navigate the harsh and unforgiving wilderness. Reluctantly taming a lone wolf, Alpha, abandoned by its pack, the pair learn to rely on each other to hunt and become unlikely allies, enduring countless dangers and overwhelming odds in order to find their way home before the deadly winter arrives.
Alpha will be released in theaters nationwide on March 2, 2018.