Lin-Manuel Miranda Confirmed To Score Live-Action 'The Little Mermaid' Alongside Alan Menken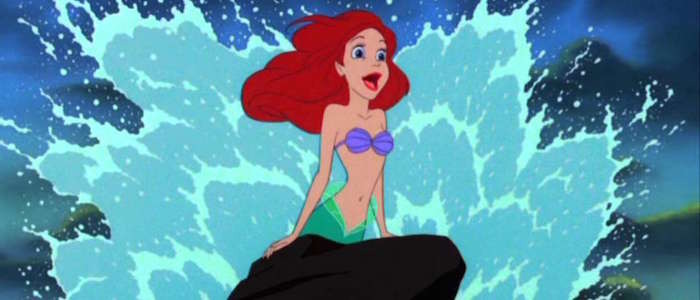 Lin-Manuel Miranda continues his streak as Disney's darling, first jumping on the House of Mouse's ship to co-write the songs to 2016's animated Polynesian-set adventure, Moana. He then was announced as the co-lead of Mary Poppins Returns, the new sequel with Emily Blunt to the musical classic that originally starred Julie Andrews.
Now, Miranda is signing on to score the live-action adaptation of The Little Mermaid with one of his idols, and the original composer of the 1989 animated classic, Alan Menken.
Menken will be working with Miranda to create new music for the live-action adaptation of The Little Mermaid, which does not yet have a director or a cast. This news was previously announced last year, but it was confirmed by Menken himself at the D23 Expo on Sunday.
Disney Legend Alan Menken has scored nearly every animated film in the Disney Renaissance (that's the films made by Disney from 1989's The Little Mermaid to 1999's Tarzan) and won eight Academy Awards for his work.
This is exciting news for the live-action adaptation for two reasons. Miranda, having turned his smash Broadway hit Hamilton into a pop culture phenomenon as well as created a phenomenal soundtrack for Moana, is one of the best musical minds out there. Couple him with Menken, who essentially ushered in the modern age of Disney musicals, and you've got a dream team. The second reason: we're getting a live-action adaptation that isn't just a copy-and-paste of the original film. One of my least favorite aspects of Beauty and the Beast was its rigid loyalty to the 1991 animated film, down to its song sequences and line deliveries. What's the point of adapting a film for live action if you're going to do the exact same thing?
Miranda's involvement with The Little Mermaid and his working with Menken to compose new songs for the film adds some promise to the live-action Disney formula. Maybe instead of churning out the same movie with real actors and bigger budgets, we can get a new take or perspective on the story — and most importantly, new songs.
It's no wonder that Miranda jumped at the chance to score The Little Mermaid, as he is a big self-professed fan of the film, even naming his son Sebastian. Miranda is also reportedly producing the live-action film alongside Marc Platt.
There aren't many more details about the live-action The Little Mermaid, much less a release date. So while we amp up our anticipation for the film, here's Miranda singing "Under The Sea" while working on Moana.