First Mickey Mouse Theme Park Ride To Premiere At Walt Disney World [D23 Expo 2017]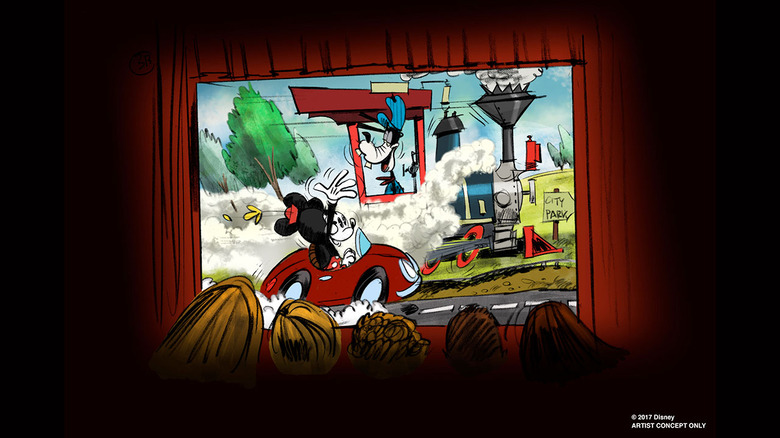 After 89 years as Walt Disney World's iconic mascot, Mickey Mouse will finally get a solo theme park attraction built entirely around him.
Mickey and Minnie's Runaway Railway will be Mickey's Mouse's first theme park attraction ever, despite the thousands of Hidden Mickey's scattered across Walt Disney World and Disneyland rides throughout the country. But don't worry, just because this ride will be all about him doesn't mean that the Runaway Railway won't have a few Hidden Mickey's of its own.
Mickey and Minnie's Runaway Railway is coming to Hollywood Studios at Walt Disney World in Orlando, where it will replace the long running Great Movie Ride, Disney Parks and Resorts Chairman Bob Chapek announced at the D23 Expo in Anaheim, California.
"Mickey and Minnie are getting a state of the art attraction with a theme song," Chapek said. "We will join Mickey and his friends in their world."
The Runaway Railway will feature an original story like the Pirates of the Caribbean ride, It's a Small World, and The Haunted Mansion. The ride will take you through the screen into a Mickey Mouse short where "anything can happen." The animated short film begins with Mickey and Minnie getting ready for a picnic while Goofy tries his hand at being an engineer. Riders then literally step into the movie screen to board Goofy's train. Mickey and Minnie keep you out of trouble as riders are taken through twists and turns, all set to "dazzling visual effects." In addition, the ride will be chock full of Hidden Mickey's that the designers hid in "surprising places."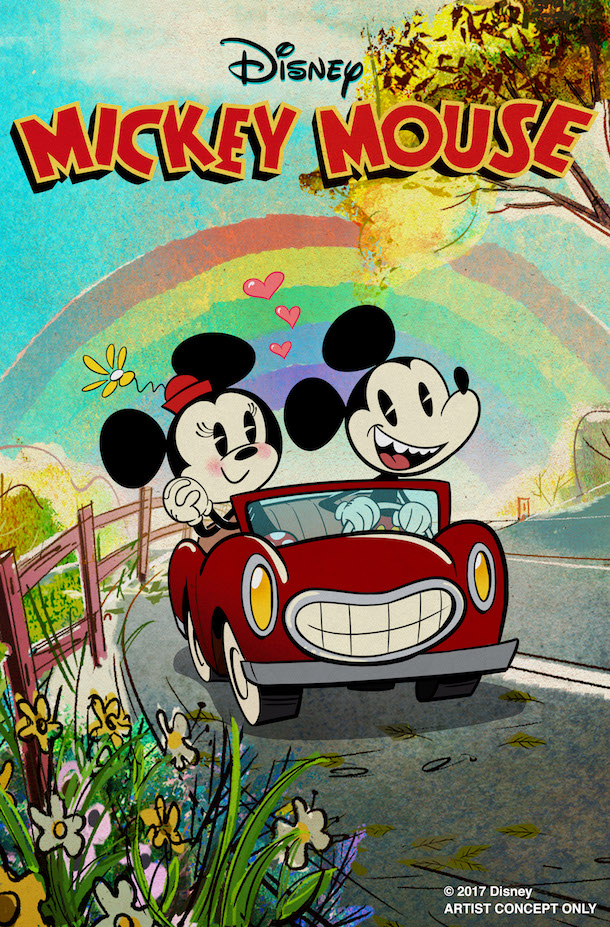 Rather than being a 3D ride, Chapek calls it a "2 and a half D" ride.
The team behind the recent Mickey Mouse shorts are heavily involved in creating the experience. The D23 presentation showed a video of a room where the world transforms around riders thanks to projections and other effects.
"This is a game changing attraction," the team promised. "A Mouseterpiece."
Mickey and Minnie's Runaway Railway sounds like it draws inspiration from the cartoon short film in which Mickey Mouse was first introduced, Steamboat Willie. Steamboat Willie was a black-and-white 1928 short film by Walt Disney that shows Mickey getting into mischief over a boat, while whistling a merry tune. He is barely recognizable as the wide-eared, widely smiling mouse we know today, but the ride sounds like a callback to Mickey's early days.