Why There Are Four 'Avatar' Sequels, According To Sigourney Weaver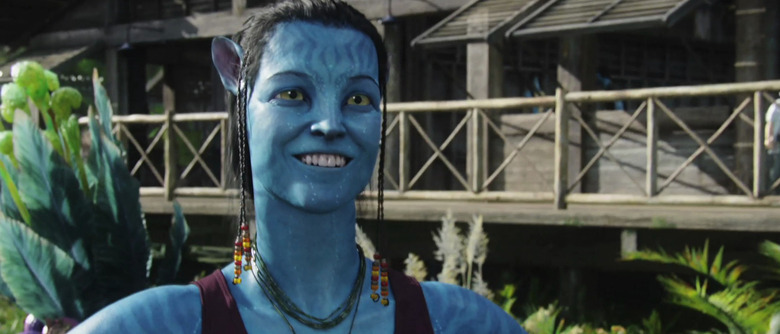 Four sequels to a film that came out in theaters eight years ago may seem excessive, but Avatar star Sigourney Weaver promises that there's a reason for that.
Weaver continues her role as the franchise's biggest spokeswoman, previously confirming the sequels' production dates, and now going into some details of the second, third, fourth, and fifth Avatar films.
Weaver will be reprising her role as scientist Dr. Grace Augustine in the four Avatar sequels. The sequels will return to the enchanting, unique world of Pandora that captivated audiences in 2009, taking the James Cameron sci-fi film to the top of the box office, with a record-breaking worldwide gross of over $2.7 billion. Avatar still holds the worldwide box office record, though its domestic record was broken by Star Wars: The Force Awakens in 2015.
But box office numbers aren't the reason that Avatar will be returning with a whopping four sequels. While money is probably a factor, it's the story that warrants the return to Pandora for five movies, Weaver told Entertainment Weekly.
"There's a very good reason why it turned out to be four sequels. Having read all four of them, I think they're absolutely extraordinary and worth the wait. These films are very much about the peril of this beautiful planet, and [James Cameron] is continuing the same themes of greed and callousness of the corporations and plight of the indigenous people. At this point after a long and very satisfying career — I can't believe it's been 40 years, but anyway — I'm very excited to be able to work on these four stories. I can really, really appreciate it."
The first film was a thinly veiled message about environmental conservation, hidden beneath a Pocahontas story with towering, blue-skinned aliens called Na'vi. The 3-D technology used to showcase the world of Pandora ushered in a new age of filmmaking after Avatar, and has prompted Cameron to go above and beyond for its sequels. This includes underwater motion-capture technology, which has been in development until recently — hence the long wait for the Avatar sequels.
Weaver praised the boundary-pushing technology of the films, and teases audiences about what to look forward to with the sequels.
"It's the most ambitious project by far I've ever been involved in, and the most moving, the most astonishing, beautiful. I think all of us who get to be a part of it are just in awe when we see the artwork. It's just incredible to be living now when we can bring this kind of film experience to the public. Because I think as much as 'Avatar' changed what people want in a film experience, this goes a hundred times farther."
The first Avatar sequel hits theaters Dec. 18, 2020, the second on Dec. 17, 2021, the third on Dec. 20, 2024, and the fourth Dec. 19, 2025. Sam Worthington and Zoe Saldana return for their roles as well, and are joined by a slew of new cast members including Oona Chaplin and Cliff Curtis.