'Bumblebee' Casting Revs Up With A Host Of Young Actors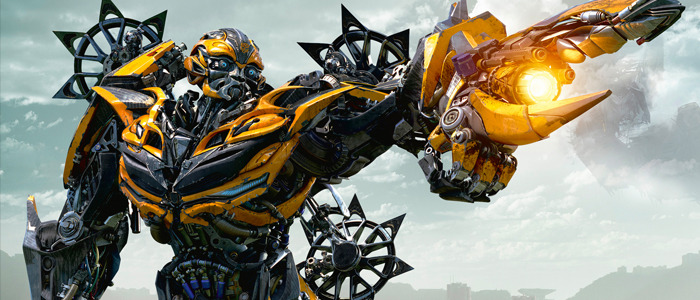 Paramount's Transformers spin-off Bumblebee movie is gearing up to put the pedal to the metal/burn some rubber/leave its competition in the dust...okay, okay, I'll stop. But following the recent casting of Hailee Steinfeld as the female lead and Jorge Lendeborg Jr. as the male lead, the film has rounded out its cast with a cavalcade of fresh-faced young actors. Take a look at the latest members of the Bumblebee movie cast below.
The Hollywood Reporter says Jason Drucker (Diary of a Wimpy Kid: The Long Haul), Abby Quinn (Landline, Radium Girls), Rachel Crow (Big Time Rush, Figure It Out), Ricardo Hoyos (The Belko Experiment), and Gracie Dzienny (Zoo, Chasing Life) are currently in various stages of negotiations. As long as their deals go through, this will be the biggest project of their careers thus far.Travis Knight (Kubo and the Two Strings) is directing Bumblebee from a script by Christina Hodson (Unforgettable). The movie is a prequel set in the 1980s, and producer Lorenzo di Bonaventura has hyped its comparisons to Brad Bird's animated classic The Iron Giant. But I have a source that read a draft of the script that was dated on June 23, and this person called it "f***ing terrible," "boring and senseless," and "basically a low rent Iron Giant." Take that as you will, but it drastically tempers the tiny bit of excitement I previously mustered for this movie based on my appreciation for its director and female lead. Speaking of Steinfeld, she'll play "a tomboy who also holds a job as a mechanic after school," which sounds an awful lot like Megan Fox's character in the 2007 original.
In fairness, the scripts have never been the strongest elements of these films anyway. Bumblebee is a fan-favorite character, and Paramount is about to find out if their plans for a Transformers Cinematic Universe are about to go up in smoke. Transformers: The Last Knight, director Michael Bay's fifth film in the franchise, just crossed the $500 million mark at the worldwide box office, and though it still has some time left in theaters, it doesn't appear as if the movie is going to make a billion dollars like its two predecessors. That's a big problem for the studio because The Last Knight was the most expensive Transformers movie yet. If Bumblebee flops, expect to see some major changes applied to future entries in this franchise (because, let's face it, Paramount isn't going to simply abandon a property with as much name recognition as this one).
Bumblebee cruises into theaters on June 8, 2018.