'The Glass Castle' Trailer: Brie Larson, Woody Harrelson Tell A Riveting True Story Of An Unusual Family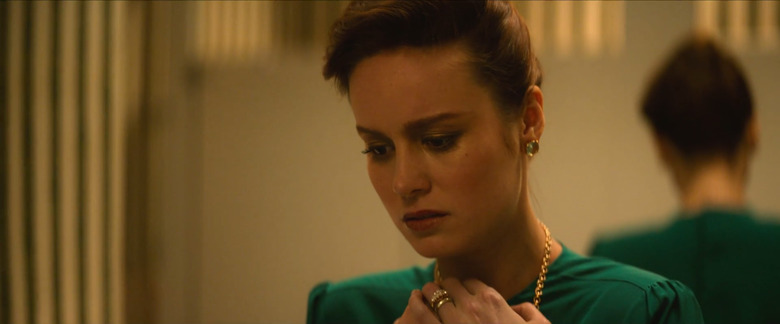 The Glass Castle seems like a sob story version of Captain Fantastic — except it's based on a true story.
The adaptation of Jeannette Walls's powerful memoir, The Glass Castle stars a master class in Academy Award nominees and winners, with Brie Larson, Woody Harrelson, and Naomi Watts heading a dysfunctional, free-wheeling family that ping-pongs between poverty and a bohemian lifestyle.
"My dad can be extremely cruel, but he dreams bigger than anyone I ever met," Larson's Jeannette narrates as glimpses of her unconventional childhood on the fringes of society with her eclectic parents flash throughout the trailer. She and her siblings at first adhere to their rootless lifestyle, enamored with their brilliant father (Harrelson) and their artistic mother (Watts). But the nomadic lifestyle starts to take a toll on the children, causing Larson's Jeannette and her siblings to abandon their parents as adults and seek their escape in New York City.
The film takes place in two times — during Jeannette's troubled childhood, and after Jeannette has moved to New York, soon followed by her parents who live in the streets and slums on the Lower East Side.
Read the official synopsis for The Glass Castle below:
"Chronicling the adventures of an eccentric, resilient and tight-knit family, THE GLASS CASTLE is a remarkable story of unconditional love. Oscar winner Brie Larson brings Jeannette Walls's best-selling memoir to life as a young woman who, influenced by the joyfully wild nature of her deeply dysfunctional father (Woody Harrelson), found the fiery determination to carve out a successful life on her own terms."
I picked up a copy of The Glass Castle a year ago, unaware it would be a film headlined by Brie Larson no less, and was completely floored by the story. It reads like a sobering version of On the Road, if Kerouac and his ilk were to have children and subject them to their counterculture lifestyle. Though it seems at first idyllic and rugged, Jeannette and her siblings eventually find themselves victims of their father's alcoholic rages and crushing poverty.
It's not quite the tearjerking drama that the trailer makes it out to be, but a fascinating look at how a family stuck between their survivalist ideals and the realities of raising children in modern day. I worried when Captain Fantastic came out with virtually the same premise that The Glass Castle would suffer, but I like to think that the all-star cast and the strong story will pull through.
The film is based off the memoir by Jeannette Walls, who became a widely known gossip columnist in New York. The movie is directed by Destin Daniel Cretton and is written by Cretton, Andrew Lanham, and Marti Noxon.
The Glass Castle hits theaters August 11.