'Scarface' Remake Loses Director David Ayer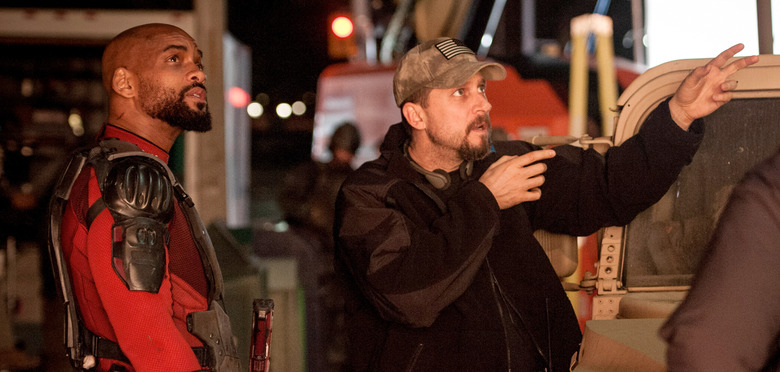 Universal's Scarface remake has lost another director. Following in the footsteps of Antoine Fuqua (The Equalizer), David Ayer (Fury) has dropped out of the film, which will star Diego Luna (Rogue One: A Star Wars Story). Creative differences led to the End of Watch and Suicide Squad director's departure.
Below, learn more about the latest trouble surrounding Scarface remake.
According to The Hollywood Reporter, Ayer's script revisions were "too dark" for Universal. Ayer likes his films to get down, dirty and gritty, so his take on Scarface being extreme enough to make Universal uncomfortable isn't much of a surprise. He doesn't tend to hold back, especially when it comes to violence – and Scarface calls for a lot of violence
Ayer worked on the script before he even signed up to direct the remake, which based on gangster movies made by Brian De Palma and Howard Hawks. The story moved from Miami to Los Angeles – a city Ayer is well versed in as a filmmaker. The Street Kings director felt like a fine fit for this job, as did Antoine Fuqua, so their exits are unfortunate.
Luna is still set to play a Mexican immigrant in the film who moves to Los Angeles and, like Tony Montana, builds a drug empire and experiences a dramatic rise and fall. Scarface is scheduled to open in theaters 13 months from now, so Universal will have to find a replacement pronto.
Peter Berg once circled the project, but he's already passed and moved on to direct Mark Wahlberg in Mile 22. Another director who was in the running? The filmmaker behind Starred Up and Hell or High Water, David Mackenzie. He's now working on another movie with Ben Foster and Chris Pine, but it seems that project is in the early stages, so maybe he's still available for Scarface.
The project has attracted a lot of great talent overs the years. Only a couple of months ago, the Coen Brothers signed up to revise the script. Before the duo were hired, Boardwalk Empire and Vinyl creator Terence Winter rewrote Jonathan Herman's (Straight Outta Compton) script. It's never going to happen, especially since they're getting ready to shoot their first television series, but I can't help but smile at the thought of a Coen Brothers-directed Scarface remake. Now there's a Scarface remake more people would get behind. Even the fact they worked on the screenplay makes Universal's remake a little more enticing.
Scarface is scheduled to open in theaters August 10, 2018.