''Bumblebee' Spin-Off Casts 'Spider-Man: Homecoming' Actor Jorge Lendeborg Jr. As Male Lead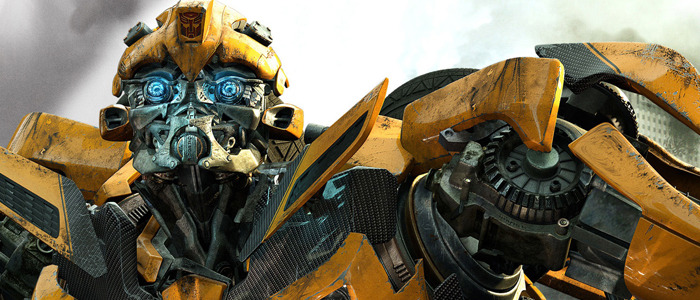 The Bumblebee movie has found its male lead — who isn't a yellow Autobot.
The Transformers spin-off has cast Jorge Lendeborg Jr., who recently appeared in the Marvel Cinematic Universe movie Spider-Man: Homecoming, as the lead alongside Hailee Steinfeld, who will star as a tomboy mechanic who bonds with Bumblebee.
Lendeborg Jr. is in talks to play an unnamed young male lead in Transformers Universe: Bumblebee, according to The Hollywood Reporter, injecting some promising diversity into the film (Steinfeld herself is half Filipino).
THR calls Lendeborg Jr. a "rising star" who made his feature debut in the indie drama The Land, and will next appear in Robert Rodriguez's Alita: Battle Angel and YA project Simon vs. the Homo Sapiens Agenda at Fox 2000. He played Jason in Spider-Man: Homecoming, and no, I don't remember that character, either.
With the casting of Lendeborg Jr. and the promise of Steinfeld as the first female lead in a Transformers movie, it seems like the Bumblebee spin-off is miles ahead of any of the five Transformers films in terms of representation. With the exception of Transformers: The Last Knight, which featured Peruvian-American actress Isabela Moner in a supporting role, most Transformers movies have had predominantly white, male casts — with a revolving door of brunette or blonde female characters.
I'll admit that I hold a certain disdain for the Transformers movies, having only seen the first one and falling asleep in the second one, but I am almost looking forward to this Bumblebee spin-off. With a cast led by an Academy Award nominee and pop singer (Steinfeld is an underrated talent!), a script written by Christina Hodson (Shut In) and helmed by Kubo and the Two Strings director Travis Knight, Bumblebee may not actually turn out badly.
However, it's yet to be seen whether the film will live up to Transformers producer Lorenzo di Bonaventura's enthusiastic promises that Bumblebee will be a tearjerker akin to the animated classic The Iron Giant.
Plot details are still being kept under a tight lid, but we know that Transformers Universe: Bumblebee will take place in the 1980s, and be follow the fun-loving black and yellow Autobot's adventures before the events of the first Transformers. Steinfeld is a tomboy who works as a mechanic after school, which leads to her meeting Bumblebee. Lendeborg will likely be her love interest, with their roles sounding eerily similar to those of Shia LaBeouf and mechanically-minded Megan Fox in Transformers — though hopefully he won't imitate LaBeouf's tiring, high-energy performance. That's so 2007.
Transformers Universe: Bumblebee is scheduled to hit theaters on June 8, 2018.