'Curb Your Enthusiasm' Season 9 Teaser And Premiere Date Revealed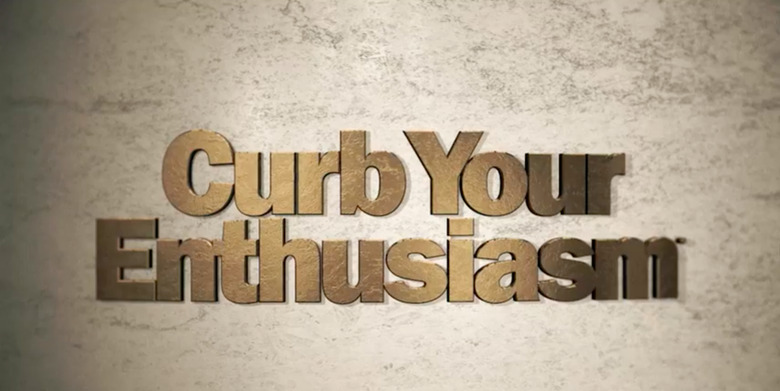 It's been too long since we've seen Larry David creating or finding trouble. The wait will soon be over, because David's HBO series, Curb Your Enthusiasm, is returning on October 1. Following a six-year break, ten new episodes are coming our way.
Below, watch the Curb Your Enthusiasm season 9 teaser.
Season eight ended over six years ago. As Ben Fritz noted on twitter, Spider-Man has been rebooted twice in that time. The season ended with Larry David and Leon Black (JB Smoove) in Paris. If it ended there, it would've been a good way to leave the character: arguing with a stranger in the beautiful streets of Paris over something unimportant. Thankfully, that wasn't the last of Larry David.
When season 9 was finally announced after many discussions about whether David would want to return, David said, "In the immortal words of Julius Caesar, 'I left, I did nothing, I returned.'" Annoyed and triumphant, here's his return.
Curb Your Enthusiasm Season 9 Teaser
Jeff Garlin is back as Larry's agent, best friend and yes man, Jeff Greene. The one who always sees their through crap, Susie Essman, has returned. Cheryl Hines is again playing Larry's ex-wife, Cheryl, while Mary Steenburgen and Ted Danson ("It's heaven!") are playing themselves and two of Larry's actual friends again.
Going back to 2011, there was talk over whether David would produce more of Curb Your Enthusiasm. HBO always said the ball was in his court. He didn't have to make another episode of HBO's longest-running comedy series if he didn't want to. Not until June of last year was another season set in stone.
Executive producers David Mandel (Veep), Alec Berg (Silicon Valley), and Jeff Schaffer (The League) are back. They all wrote and directed some of the show's best episodes, and since Curb has been off HBO, they've kept busy, so their return didn't seem guaranteed. After season 9 was confirmed, Mandel told THR, Larry "could still be in Paris. That's where we left off!" So far, next to nothing is known about Curb Your Enthusiasm season 9 – and hopefully, it stays that way.
Since season eight of Curb Your Enthusiasm, David starred in the HBO movie, Clear History, which wasn't as funny as expected, despite a great cast. The Seinfeld creator was on Broadway with Fish in the Dark, which I heard nothing but good things about, and frequently appeared on Saturday Night Live to play Senator Bernie Sanders. It'll be great to see him back to his old ways in Curb Your Enthusiasm season 9, which feels more like an event given its six-year absence from our lives.
The new season of the HBO comedy premieres on October 1 at 9 p.m.