Ang Lee's Will Smith-Led 'Gemini Man' Gets A 2019 Release Date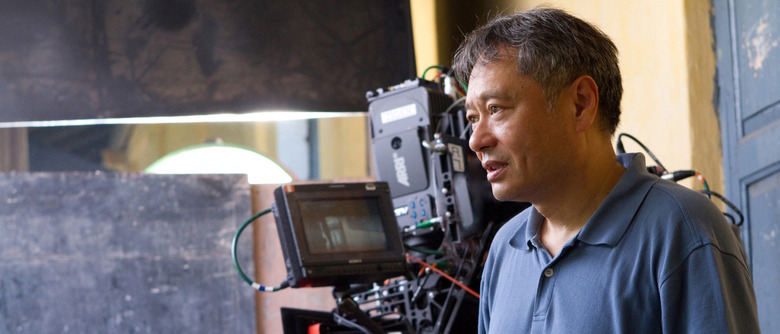 Visionary filmmaker Ang Lee is about to team up with producer Jerry Bruckheimer and Will Smith on a science-fiction action movie, Gemini Man. Smith is going to play an assassin battling a younger, faster and stronger clone of himself. For the last 20 years, the project has attracted and lost major talent, but it's finally happening and coming out in October 2019.
Below, learn more about the long history of the next Ang Lee movie.
Geminin Man will open in theaters October 4, 2019. Smith is now confirmed to star in the movie. The script, which David Benioff (Game of Thrones), Andrew Niccol (Gattaca), and Brian Helgeland (LA Confidential) all once worked on, is about an assassin approaching retirement. Before he retires, he crosses paths with his clone, who's exactly 25 years younger. The clone is the assassin at his peak condition.
Smith will play both roles. In a script from around 2000, the older spy was named Alexander Kane, and his clone went by Rye. Rye is hunting down Kane, and Kane goes on the run and attempts to find out why a younger him was created.
For years, the project faced trouble getting made because some felt the state of special effects couldn't make the costly movie happen. De-aging effect has gotten better and better over the years, though, to the point where even Martin Scorsese is going to de-age his stars with his next film (see also: Logan and the various Marvel movies). Lee is often an envelope-pushing filmmaker, using the most cutting edge special effects to mesmerizing effect. He feels right for this movie, even if it seems outside of his usual wheelhouse. It'll be great to see the Crouching Tiger, Hidden Dragon director crafting action again.
Tony Scott was going to direct the movie in the '90s, while the late Curtis Hanson was attached to Gemini Man around 2009. Mel Gibson considered the lead role, which also interested Jon Voight, Harrison Ford, Sean Connery, and Nicolas Cage. (Cage against Cage probably would've been an absolute dream.)  When Gibson was up for the dual part, tests were apparently made with scenes from Payback and The Year of Living Dangerously.
The project is moving ahead at Skydance. Gemini Man spent years in development at Disney, but they pulled the plug on the project. Director Joe Carnahan (The Grey) once made a sizzle reel featuring Clint Eastwood, trying to sell Disney on his vision for the film:
Gemini Man will open in theaters on October 4, 2019.