How Edgar Wright's 'Baby Driver' Got To Reference A Beloved Pixar Movie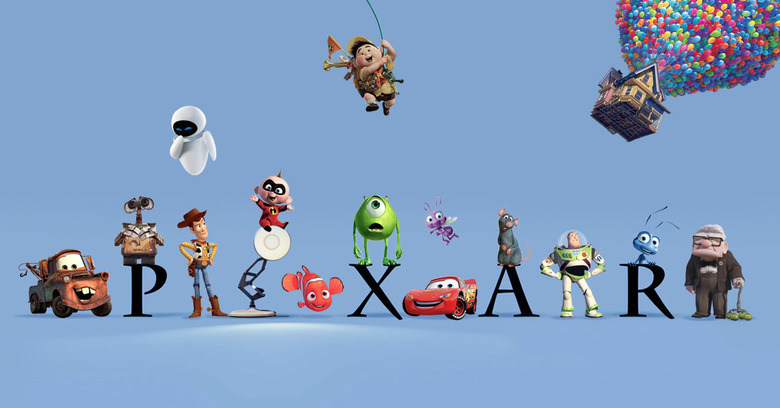 Edgar Wright drops a few references during Baby Driver. His new thriller tips its hat to a few titles and even has movies play a unique, surprisingly substantial role in his new film. One of those movies is a Pixar film that's thematically related to Wright's story of a silent, music-loving getaway driver.
Below, learn how the director got to reference the Pixar movie in his R-rated movie. Spoilers for a great joke ahead.
In Baby Driver, Baby (Ansel Elgort) tells Doc (Kevin Spacey), "You and I are a team. Nothing is more important than our friendship." Baby, who's not much of a talker, stole the line from Monsters, Inc., which Doc later realizes thanks to his delightful and perceptive nephew Samm (Brogan Hall).
One the Pixar movie's co-directors, Peter Docter, made the reference happen. As 
 points out, Disney rarely allows footage from their animated family films in R-rated movies. Docter was a fan of how Wright referenced his 2001 picture – which has an ingenious setup and payoff – so he asked Disney to allow footage from Monsters, Inc. to be in Baby Driver. Wright confirmed the story to io9:
Just make sure to say I think Pete Docter is a very fine dude indeed and that as a fan of him ('Inside Out' is my fav Pixar) and of the company – it was super cool of him.
It was super cool enough for Docter to get special thanks in the end credits, too.
All the movies Baby and his stepdad (CJ Jones) catch on TV one night – Fight Club, It's Complicated, and The Little Rascals – are all referenced at some point in the film, as Baby lifts a few lines from them. They seem like random titles to include in Baby Driver, but they're all connected to the thriller in one way or another.
With Monsters, Inc., a kid is living in a world of monsters, which doesn't feel dissimilar to Wright's film. It's Complicated is all about an affair kept secret, like Baby keeps his love hidden from his crime family. At the end of Baby Driver, the woman the getaway driver loves, Deborah (Lily James), gets pulled into the big, violent mess, like Marla Singer in Fight Club. As for The Little Rascals, driving plays a pivotal role in that film as well: it's all about a big race, and a fight between an underdog in love and a villain. With a Nancy Meyers rom-com, a Pixar classic, and the other titles, Wright continues to choose his references wisely.