Kevin Feige Explains Why Jennifer Connelly's Role In 'Spider-Man: Homecoming' Is A Fun Easter Egg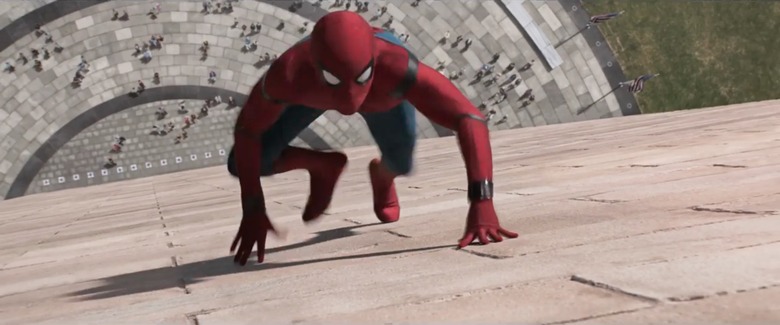 Jennifer Connelly was a late addition to the Spider-Man: Homecoming cast, so much so that we didn't know about her involvement until the first screenings of the film. Even then, when the full cast list was revealed with the junket press notes, some press who had actually seen the film weren't even aware of her appearance. It's not that her role is a surprise, it's just a bit hidden – we can even call it an easter egg. When I talked with producers Kevin Feige and Amy Pascal last week, I asked them about the addition of Connelly to the film. Here's why the Jennifer Connelly Spider-Man Homecoming casting is a fun easter egg.
In Spider-Man: Homecoming, Jennifer Connelly provides the voice inside Peter Parker's high tech Spider-Man suit that Tony Stark created for him. This is why people who see the film might not even notice her appearance. At the junket, I asked Feige and Pascal about the casting and they revealed the details behind the Spider-Man: Homecoming easter egg.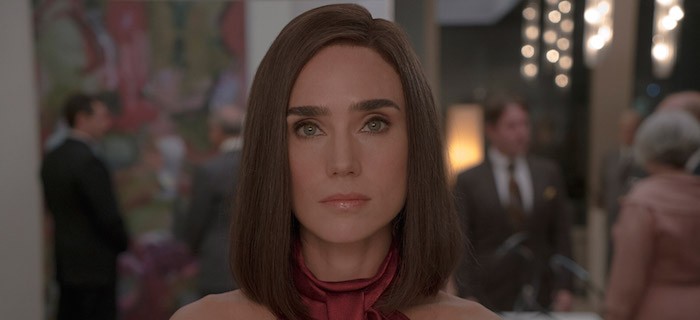 Peter Sciretta: Can you talk about Jennifer Connelly as the "Suit Lady," because I don't think I heard you talk about casting her yet anywhere.Kevin Feige: Peter, well done.  I've been doing this for two days–Amy Pascal: We haven't heard one person say that.Kevin: Nobody's asked that yet.Amy: Whoa. That's a little nitwit.Kevin: They had this conceit, and it actually grew in post [production] that he would interact with his suit and we liked the idea of it being a female voice that Tony's programmed into it for Peter. And it actually came about pretty quickly. We were talking about who could do it. And she popped up for two, for three reasons. One, she's a great actress, can do anything she wants. Two, she inhabits some of the classic '80s films that helped to inspire us behind the scenes. And three and most meta, she's married to Jarvis.Amy: Right. So that is pretty great.Peter: That is great. I didn't even think about that connection.Amy: Nobody's picked up on it.
—
So there you have it. Connelly, the real-life wife of Paul Bettany, who plays Jarvis (and later, the android Avenger known as Vision) voices the A.I. inside Spider-Man's suit. That's a cool and fun easter egg, indeed.