Mysterious 'Close Encounters' Teaser Trailer Released By Sony: Is It A Sequel, Remake, Or Theatrical Re-Release?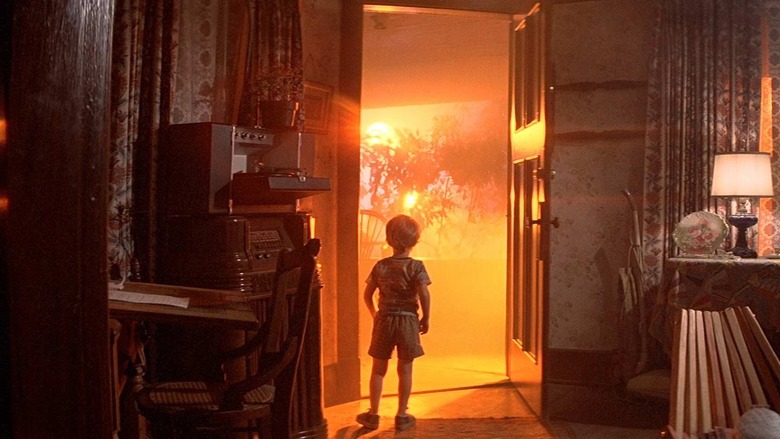 On July 3, 2017, Sony Pictures posted a mysterious teaser trailer on YouTube under the title "This Means Something." The teaser trailer shows a UFO encounter from the point of view of air traffic control. The video ends with the iconic music notes from Steven Spielberg's 1977 film Close Encounters of a Third Kind and on-screen text sending viewers to a mysterious website to sign up to "receive updates on UFO sightings." Is Sony planning a Close Encounters sequel or remake, or is this something about the film's 40th anniversary?
You can watch the video above, which features numerous references to the film Close Encounters of a Third Kind. You can see distorted frames from the movie at various points and the iconic music communication from the first contact. The title of the video is "This Means Something," and the video description says "This means something. This is important.", a reference to the famous line from Richard Dreyfuss' character Roy Neary.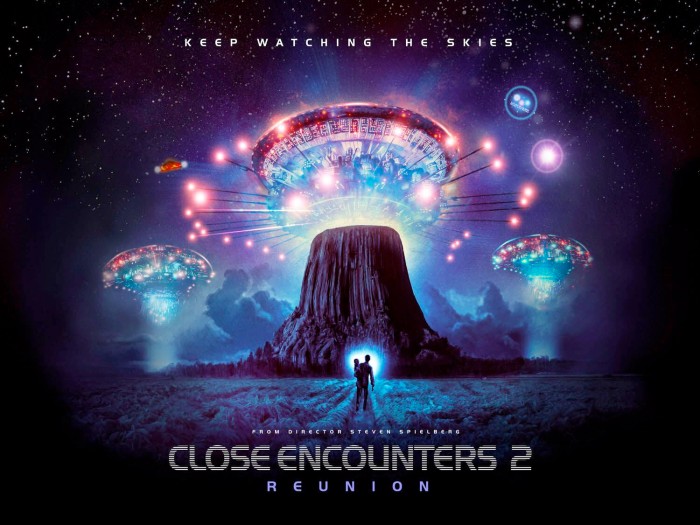 Is It A Close Encounters Sequel?
The website URL WeAreStillNotAlone.com is leading some fans to believe that this might be a teaser announcement for a Close Encounters sequel or remake. Fans are asking, why is it we are "STILL" not alone if this isn't something new like a remake or sequel? Also, the teaser was posted by Sony Pictures, not Sony Pictures Home Entertainment, so this is not just a new 40th-anniversary collector's edition blu-ray or VOD release of the film.
A sequel might sound like a bad idea at first, but it could be interesting to see Richard Dreyfuss' character Roy Neary return to earth so many years later and realize how much he has missed out on being away from his family. I believe even Spielberg has commented that he wouldn't have had the character irresponsibly leave his family behind if he had made the film later in his life.
But a Close Encounters sequel or remake seems very unlikely. Steven Spielberg's schedule is filled up for the foreseeable future, and it's doubtful that he would just produce a follow-up movie.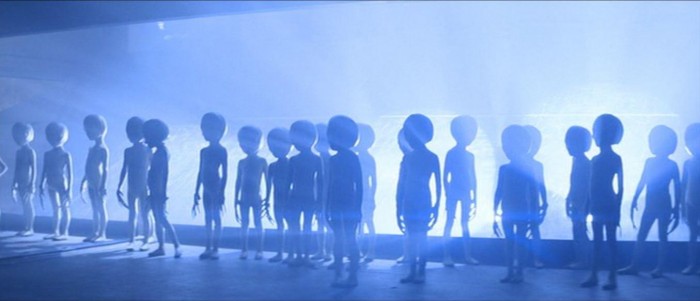 Is It A Theatrical Rerelease For the 40th Anniversary?
The website also features a MPAA rating on the bottom of the page, rated PG for "some intense sci-fi action, wild language, and thematic elements," which is in reference to the 1977 film. Let's put this to bed: the MPAA can not rate an unannounced unproduced film. So our best guess is that Close Encounters of a Third Kind will be getting a theatrical re-release for it's 40th anniversary, which happens this November.
Update: It has now been confirmed this is for an exclusive theatrical re-release in time for its 40th anniversary that will happen on Friday, September 1st 2017 for one week only.
But what version of the film will it be? The UK has a listing for a 4K theatrical release of Close Encounters scheduled for September, but that listing lists the running time for the original theatrical cut which seems a bit odd considering the filmmaker does not like that cut of the film.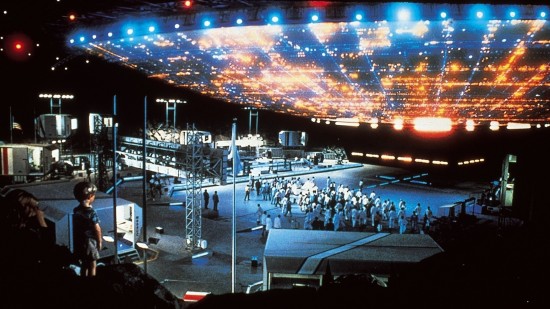 Could It Be A New Version Of Close Encounters?
Notoriously, upon its theatrical release, filmmaker Steven Spielberg was dissatisfied with the film. Columbia Pictures was experiencing financial problems at the time and pushed for the film to be released even though Spielberg wanted another six months to complete his vision.
After the success of the film, Columbia Pictures allowed Spielberg to go back and make his "director's cut," giving him $1.5 million to produce what has become the "special edition" of the film, but under the condition that he film a scene that shows the inside of the mothership, which the re-issue marketing was built on. The cut added seven minutes of new footage but also removed and shortened various existing scenes by a total of ten minutes. Despite the financial and critical success of the Special Edition release, Spielberg was still dissatisfied (mainly for showing the interior of the spaceship) and in 1998 recut the film for the "Collector's Edition" to be released on home video.
To this day, Spielberg has said that the "Collector's Edition" is his definitive version of Close Encounters. The film was given a limited release as part of a roadshow in 1999 to celebrate Columbia Pictures' 75th anniversary. Is it possible that Spielberg is returning to the editing room to do some more tinkering for a new theatrical re-release (and eventual home video release)?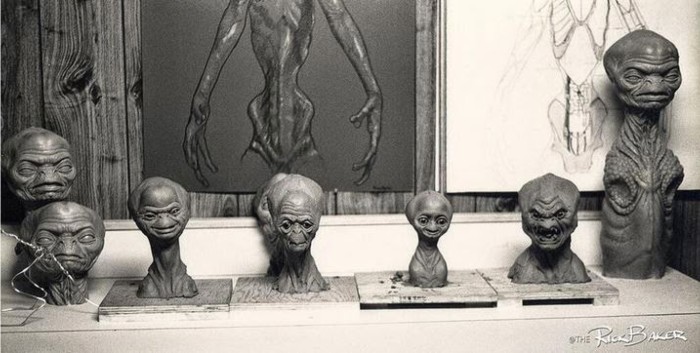 Spielberg's Close Encounter Sequel Night Skies
As for the prospects for a sequel, it's worth noting that Steven Spielberg developed an idea for a follow-up film called Night Skies. The filmmaker had no interest in making a sequel, but also didn't want Columbia to make a sequel without him (this is after Universal Pictures had made a Jaws sequel without him). So Spielberg came up with a horror film treatment based the story on the Kelly-Hopkinsville encounter, where a Kentucky family claimed they had been terrorized by gremlin-like aliens. Spielberg intended to produce the film, hiring John Sayles to write the script (Lawrence Kasdan wasn't available due to Empire Strikes Back) and wanted The Texas Chain Saw Massacre director Tobe Hooper to helm the project after Raiders of the Lost Ark ended principal photography. Special effects master Rick Baker was hired to design eleven of the film's alien creatures.
After the first draft of the screenplay had been turned in, Spielberg began having second thoughts about Night Skies. While on the set of Raiders, Spielberg gave the Night Skies script to Melissa Mathison, who was visiting her future husband, Harrison Ford. Mathison cried after hearing it because "the idea of an alien creature who was benevolent, tender, emotional and sweet... and the idea of the creatures striking up a relationship with a child who came from a broken home was very affecting."
Spielberg pivoted and began developing a new film around the idea with Mathison called ET and Me, which eventually became E.T. the Extra-Terrestrial. Night Skies did help inspire Poltergeist (which Spielberg ended up hiring Tobe Hooper to direct) as well as Gremlins. So it's unlikely we'll ever see Night Skies on the big screen. Some of the Night Skies alien designs were eventually posted on the internet by Rick Baker in 2014: