Star Wars Bits: Han Solo News, An Amazing Fan-Poster, And Colin Trevorrow's One Request For 'The Last Jedi'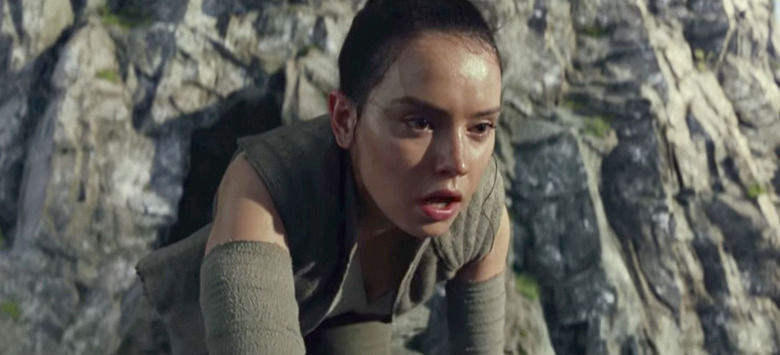 In this edition of Star Wars Bits:
Tons of reactions to Ron Howard assuming Han Solo director duties
More Star Wars video game news and rumors
Star Wars animation trailer and news
And much more!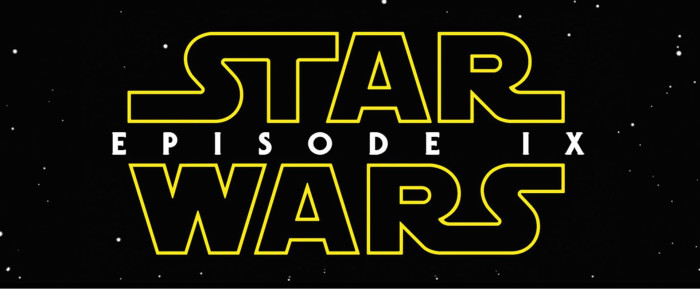 Just as Rian Johnson asked for one slight change to the script for Star Wars: The Force Awakens (namely, R2-D2 joining Rey to find Luke, not BB-8), Episode IX director Colin Trevorrow has made a similar request of Johnson. Of course, with The Last Jedi still almost half a year away, he's not saying exactly what just yet, but he is hinting to the Irish Examiner that it's a minor change to better suit his needs for the finale of the Sequel Trilogy:
"Not even a whole scene, just a tiny little moment. But it's amazing how tiny moments can be... I think that's almost become a right of passage now, for each director to ask for just one little thing. What that is to me is representative of how collaborative the Lucasfilm environment is. Now that Rian is finishing his film I definitely check in with him as much as I can."
If we had to guess, it's probably "More Ewoks, please."
Great letter written by @RealRonHoward from 1999 where he defended Jake Lloyd & The Phantom Menace against an article published in Newsweek pic.twitter.com/nmuw0klCNP

— Thomas Storaï (@ThomasStorai) June 23, 2017
In the above letter that's resurfaced, Ron Howard further proves his Star Wars bonafides in the ultimate defense: advocating for Jake Lloyd and Star Wars: The Phantom Menace. The new director of the Han Solo film wrote a letter to the editor decrying their attack on a nine year-old, and calling the film "truly amazing." While some fans would disagree, his passion for the property is none-the-less inspiring.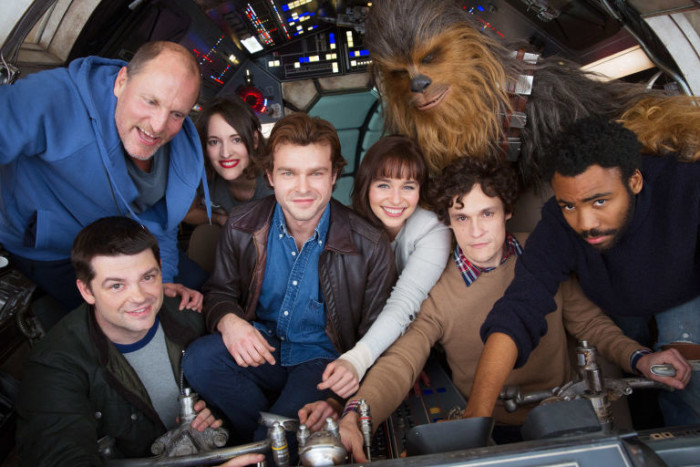 The Han Solo director shake-up is on everyone's minds, especially on the mind of the man who runs Lucasfilm's sister-company, Marvel Studios. When asked by Yahoo about the shakeup, Feige said he understands how difficult a decision she had:
"Kathy's an unbelievable inspiration over the past few years that I've been lucky enough to get to know her. All the movies she's made became the reason that I wanted to make moves. Being on the inside of any movie you understand. You've got to oversee the whole thing and take care of the vision of the overarching film. I would trust Kathy with any of the decisions she has to make, because she's been making them amazingly for 30-plus years."
Marvel Studios is no stranger to directorial shake-ups, though the closest example for them would be Ant-Man, where Edgar Wright wrote the screenplay, hired his staff, and completed pre-production before the director and studio parted ways.
Good Morning America took a look into the recently deceased Carrie Fisher's home, full of Star Wars collectibles – many of which are being auctioned. You can see her year-round Christmas tree, her chair from the set of Star Wars: Return of the Jedi, Yoda statue, and much more. It's a little strangely macabre to see, but Todd Fisher, her brother, seemed to take it much more as a celebration of her life.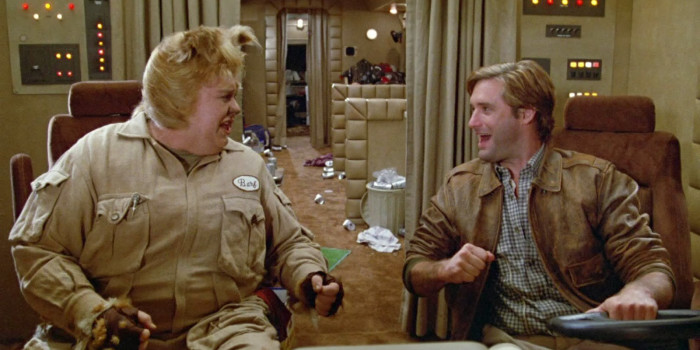 Bill Pullman looked back on the famous Star Wars parody film Spaceballs for its 30th anniversary with THR, where he admitted he hadn't actually seen the movie he was parodying before making the parody:
"I missed it the first time around. I just needed Mel to tell me what was going on. I didn't need to see Star Wars to know what the whole thing was."
Yes, Lone Starr, the analogue of Han Solo, hadn't seen Star Wars. Maybe he'll have the chance before "The Search for More Money," the sequel that may or may not ever actually happen.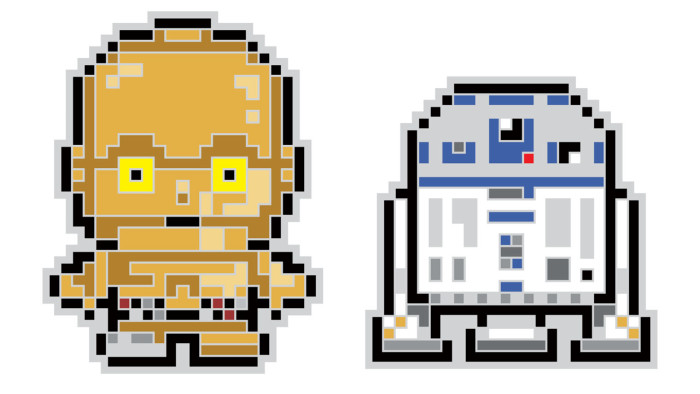 The official site has a bunch of Star Wars exclusives being sold at SDCC 2017 up, including these amazing pixel-art pins from Hallmark, purses and wallets, a Her Universe raincoat, and some bitchin' pop-art colored socks. Check out all the exclusives at the link.
A new trailer for Star Wars Forces of Destiny debuted this week, showing off bits of stories featuring Rey, Jyn, Leia, Sabine, Ahsoka, Padme, and more – and yeah, those voices sound familiar for a reason. Daisy Ridley, Felicity Jones, Tiya Sircar, Ashley Eckstein, and even Cat Taber return to voice the characters they brought to life. The series will debut new shorts on the Disney Youtube page each day starting July 3, before airing all of them as a half hour special on the Disney Channel July 9. I got to see the first one at Star Wars Celebration in April, and it's a pure delight.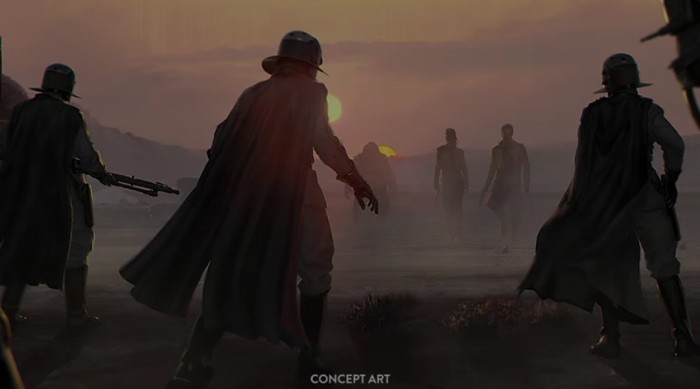 In our last Star Wars Bits, we talked about the rumored story and lead character of Visceral's Star Wars game, as Todd Stashwick, co-writer of the title, will also star as Dodger. Apparently he'll have a female partner, according to another new rumor at MakingStarWars, named Robie Mattox. They also say Natalie Morales is rumored to be playing the character, who "has a Dr. Aphra vibe overall," which just sounds delightful. Check out the link for more possible details and spoilers.
I decided to draw and design my own poster for an Obi Wan Kenobi standalone film – in the style of a Spaghetti Western
Ah, the Kenobi Star Wars Story film that could be. The movie idea that just won't go away, thanks to people asking Ewan McGregor if he'd do a movie that would make him lots of money, playing a beloved character in an even more beloved franchise again, every two months or so expecting a surprise answer. Kenobi is not actually a thing, at least not yet. Still, this fan-designed poster, featuring McGregor returning to the role in the "Dark Times" era that the other two Star Wars Story movies also cover, is pretty darn awesome. The poster by Tom Lathom-Sharp invokes the spaghetti western genre that was a major inspiration for Star Wars, and features a villain that could very well be an evolution of Cad Bane, the cowboyesque bounty hunter from Star Wars: The Clone Wars. Yes, McGregor would do the movie, and yes, we'd see it.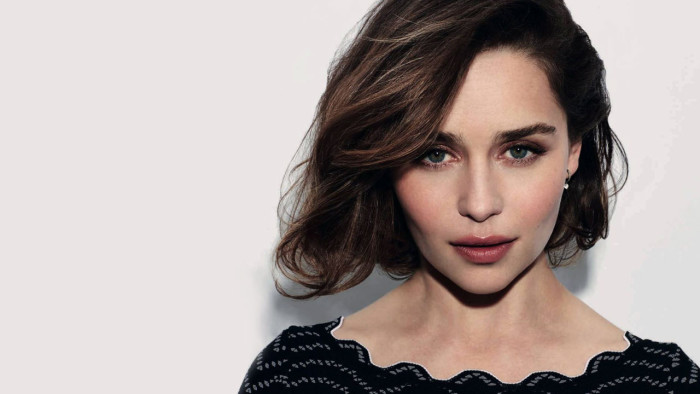 While we've only just learned who'll complete the Han Solo film as director, there's still a big question mark by several of the castmembers, as we don't know what character – or even really what role – they're playing. Emilia Clarke commented on her mystery role to RollingStone, but was worried Lucasfilm's real-life contingent of stormtroopers would be by to silence her if she said too much:
"All I can say is that she's awesome. Like, legit, that's all I can actually get away with saying. There's a stormtrooper with a gun, and he's going to come walking in any second."
According to reliable rumor mill That Hashtag Show, another character from the original Star Wars trilogy will be showing up in Han Solo. Yup, it's Jabba the Hutt, which shouldn't be too much of a surprise, since Han had been working with him for some time before the original trilogy, and since we know Jabba and the Hutts were active during this entire era, it makes perfect sense.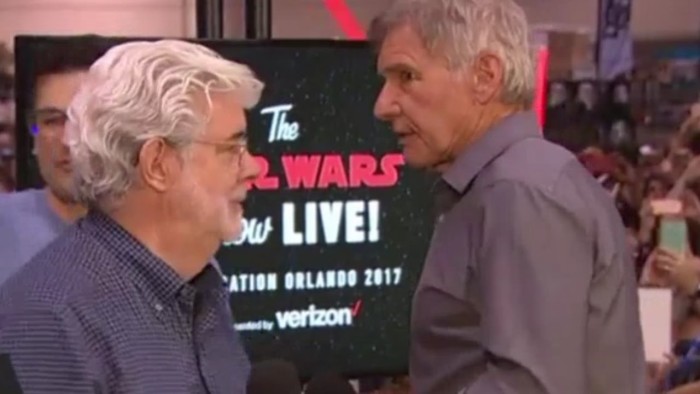 With a story as big as the Han Solo director switch, everyone who's ever been associated with the films or characters has to be asked their opinion: it's geek news law. Luckily, TMZ got to George Lucas, the Maker himself (who has worked with Ron Howard as an actor and director), and asked about Howard's move into the chair.
"I think he'll be great."
George, never change.
Situation normal

— Christopher Miller (@chrizmillr) June 27, 2017
Okay, this is the last Han Solo director-related story, we swear (until it isn't). Chris Miller, one of the two now-former directors, took to Twitter with an oh-so-subtle bit of snark, tweeting just two words, "Situation normal." That of course refers to the scene in A New Hope when Han Solo tries – and fails – to clear the air over an intercom with the superiors of the stormtroopers he and Luke took out while freeing Leia. When Han said it, it wasn't exactly true. Hopefully, that's not the case for Miller and his directing partner Phil Lord.
Watch BFI Film Academy trainees discuss their working roles on the new #StarWars films pic.twitter.com/s95wuorNm5

— BFI (@BFI) June 28, 2017
The BFI Film Academy has partnered with Lucasfilm to install trainees for on-the-job learning on the sets of Star Wars films. Thanks to the behind-the-scenes video they posted to twitter, you can see many BB-8 shells, an Imperial droid likely from Han Solo, and even a couple of shots from Star Wars: The Last Jedi, including new Rey and Phasma bits. The BFI's program includes many women and people of color – two groups we have not seen behind the camera of Star Wars films much (if at all), so it's a pretty great-looking program. Now let's get these kids in the director's chairs!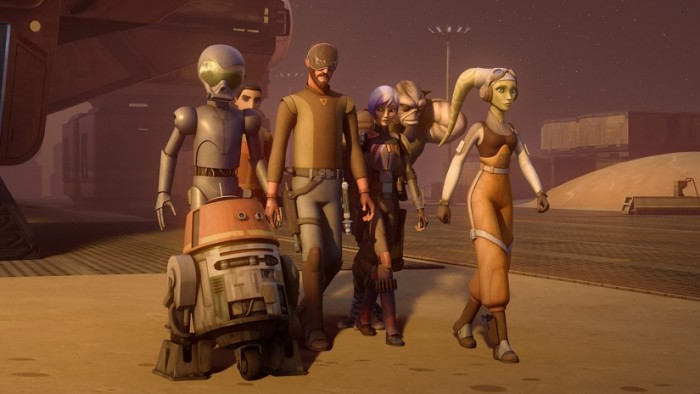 Both Star Wars Rebels and Rogue One: A Star Wars Story walked away from the Saturn Awards with some extra hardware this year. Rebels won for best animated series or film on television, and Rogue One won best sci-fi picture, best director, and best visual effects. Congrats to the teams involved and check out the full list of winners.