Rosario Dawson Leaves X-Men Spinoff 'New Mutants,' Alice Braga Replaces Her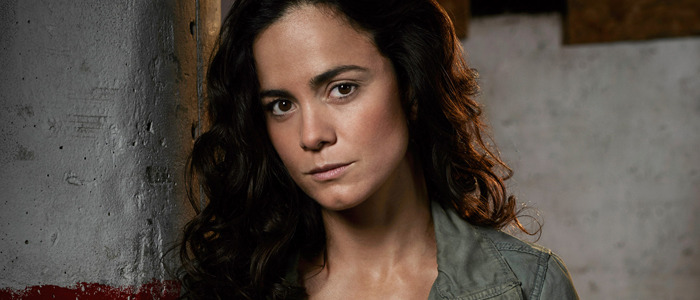 There's been a bit of a shake-up with 20th Century Fox's New Mutants spin-off movie: Rosario Dawson is out, and Alice Braga has stepped in to replace her. Read on for a full rundown of everything we know, including an updated X-Men New Mutants cast list.
 has the news of the switch, but they aren't sure why exactly Dawson has bailed on the project. She's appeared in her fair share of comics-related films and television shows (Sin City, Daredevil, even Josie and the Pussycats) in her career, and the only upcoming project listed on her IMDb page is Netflix's The Defenders, which she's almost certainly completed filming by now. Any actor's easiest excuse for bailing on a project – the tried-and-true "scheduling conflict" – doesn't seem to apply here, so we'll have to wait and see if she wasn't lining up with co-writer/director Josh Boone's vision for the movie or if another reason for her absence presents itself.
Instead, Braga will step into the role of "Dr. Cecilia Reyes, a medical doctor who has the ability to generate a protective bio-field around herself but also has more going on than she lets on." She seems like a good fit for the character, and definitely has the experience to take on a major role in a movie like this. The Brazilian actress broke out in 2002's City of God and has since appeared in a number of genre projects including I Am Legend, Predators, and Elysium.
She'll join a cast that
Maisie Williams (Wolfsbane), Anya Taylor-Joy (Majik), Charlie Heaton (Cannonball), Henry Zaga (Sunspot), and Blu Hunt (Danielle Moonstar).
Boone has
that New Mutants will be "a full-fledged horror movie set within the X-Men universe. There are no costumes. There are no supervillains. We're trying to do something very, very different." Considering the success Fox has had stepping outside the bounds of traditional comic book movies with films like Deadpool and Logan, it seems that they're looking to continue the trend here – although that strategy doesn't seem to apply to its entire superhero movie slate, because the next main X-Men movie is a retread of the Dark Phoenix saga
directed by longtime X-Men series writer/producer Simon Kinberg
.
New Mutants begins filming next month in Boston, and the movie will hit theaters on April 13, 2018.
Held in a secret facility against their will, five new mutants have to battle the dangers of their powers, as well as the sins of their past. They aren't out to save the world — they're just trying to save themselves.