'Star Wars: The Last Jedi' Creates 'New Rules' For The Franchise, Says Star Adam Driver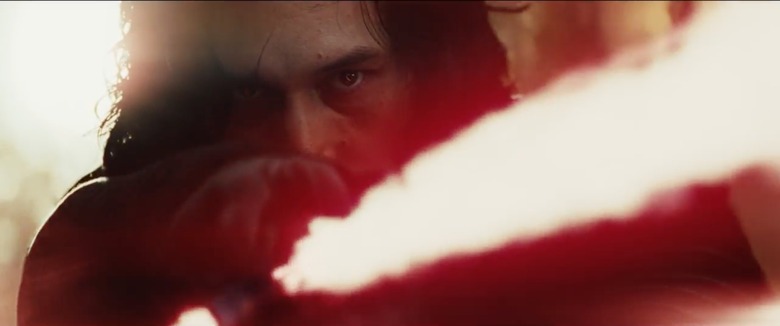 Adam Driver is probably the No. 1 hype man for Star Wars: The Last Jedi, the eighth film in the core Star Wars franchise.
He has raved about the script, about director Rian Johnson, and now he has one more glowing thing to say. And it has interesting implications about the plot for The Last Jedi.
In an interview with The Huffington Post, Driver elaborated on his late 2016 comments when he gushed about Johnson, calling him "a brilliant filmmaker" who "understands the importance of ambiguity and nuance." He said:
"[W]hat Rian had written was remarkable. He created new rules for the "Star Wars" universe and balanced the familiar and unfamiliar very adeptly while respecting that his audience can handle ambiguity. Which you can see in his previous films. Characters and story are his priority."
Driver's statement about "new rules" for the universe is interesting. It follows Johnson's assurances that The Last Jedi isn't going to be a rehash of The Empire Strikes Back, which to this day stands as the pinnacle of blockbuster trilogy filmmaking. This was one of the criticisms leveled against Star Wars: The Force Awakens, J.J. Abrams' re-introduction into the Star Wars universe for modern audiences — and for many, a lazy carbon copy of George Lucas' original Star Wars movie, A New Hope.
Johnson seems to be actively working to, as he said, make a film that is not "derivative."He's already established himself as a director with a unique voice — people cite Looper as grounds that he'll bring some edge to the Star Wars franchise, but Brick is still my favorite movie of his. He reshaped the hardboiled noir genre and put it in a high school setting, ingeniously balancing the unnatural and natural tone of such a hyperrealistic story. It sounds akin to what Driver is claiming about The Last Jedi — walking the line between different tones and expectations.
The trailer for Star Wars: The Last Jedi established a dark and somber mood that already sets it apart from the more buoyant The Force Awakens. However, with plot details for The Last Jedi tightly guarded by Disney, we can't know much more. But if The Last Jedi can walk the tightrope between the "familiar and unfamiliar adeptly" with a healthy dose of "ambiguity" as Driver says, then Johnson may live up to his and Driver's promises.
Star Wars: The Last Jedi, or Star Wars Episode VIII, is set to hit theaters December 15. It's directed by Johnons, and stars Daisy Ridley, Mark Hamill, John Boyega, Oscar Isaac, Benicio del Toro, Adam Driver, Laura Dern, Lupita Nyong'o, Gwendoline Christie, and Carrie Fisher.