Lena Dunham And Jenni Konner In Talks To Write The 'Toni Erdmann' Remake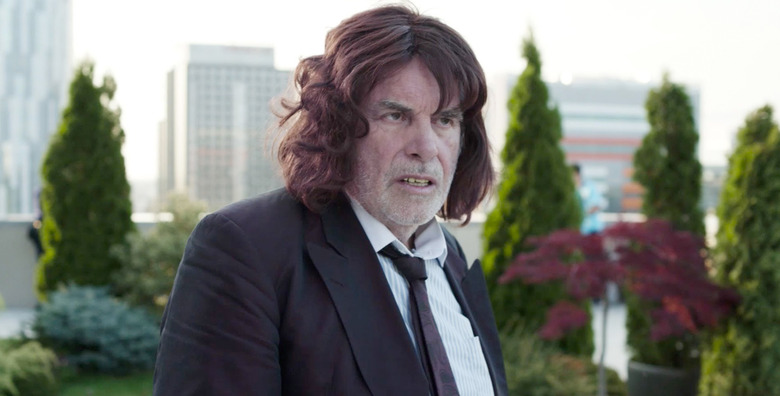 The showrunner of HBO's Girls, Jenni Konner, and its creator, Lena Dunham, may write the Toni Erdmann remake. The remake of the German drama is coming from Adam McKay and Will Ferrell's Gary Sanchez production company and Paramount and is set to star Jack Nicholson and Kristen Wiig.
Below, learn more about the Toni Erdmann remake. 
According to Tracking Board, Konner and Dunham are in talks to write the remake, based on Maren Fade's beautiful and frequently hilarious 2016 film. Fade is producing the remake along with Ferrell, McKay, Jessica Elbaum, and the original film's producers, Jonas Dornbach and Janine Jackowski. There's currently no director attached to the project.
It was Nicholson, who hasn't been in a movie since 2010's How Do You Know?, who approached Paramount about starring in a remake. He loved the movie so much he wanted to be in the Hollywood version. Nicholson approached Paramount CEO Brad Grey, who sadly passed away last month, about acquiring the rights to the film. Paramount locked up the rights and landed Nicholson and Wiig in the starring roles, and it's easy to imagine this duo doing great work together with this story.
Even though the original is absolutely fantastic, with many beautiful and heartbreaking moments, I'm already looking forward to seeing how Nicholson will transform as this character. In the original, the father, a lonely, divorced music teacher who enjoys practical jokes, pretends to be a life coach, creating a character to spend time with his daughter, an accomplished business consultant (they're not as close as they once were). Hilarity and pathos ensue. As outlandish as the idea is, he might actually be able to help.
There's a real sweetness and joy to the character and it's easy to imagine Nicholson playing this role with his winning charisma. It'll be great to see his wonderful laugh and smile on the big screen again, especially next to Kristen Wiig, who also seems well cast. She's shown great range over these past few years, with The Diary of a Teenage Girl, Nasty Baby, Welcome to Me, and The Skeleton Twins. The former SNL star is as entertaining in dramas as she is in comedies, making her feel right for Toni Erdmann – a movie with as much sadness as laughs.
The Toni Erdmann remake release date is TBD.