Jack Giroux's Top 10 Movies Of 2017 So Far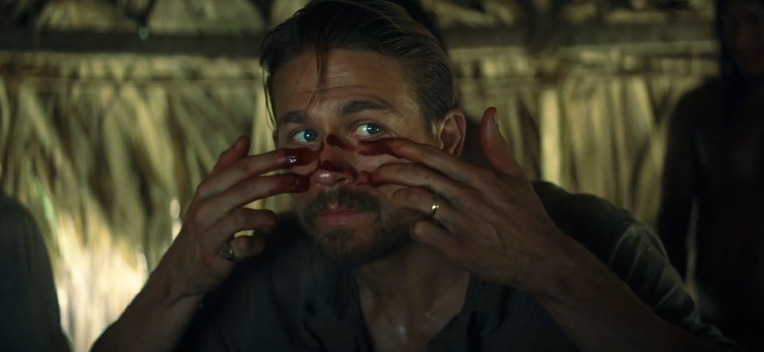 (With 2017 halfway over, the /Film staff will be spending this week compiling lists of the best movies they've seen this year. In order to be eligible for the list, a film they've seen simply has to have a 2017 release date, even if they saw it at a festival or early screening. Here are Jack Giroux's top 10 movies of 2017 so far.)
So far, this has been a good year at the movies, especially the last two weeks. The Beguiled, Okja, Baby Driver, and a film I regrettably haven't seen yet but have heard nothing but love for, The Big Sick, all came out and have kept us busy watching movies. Throughout 2017, we've been treated to a variety of good films, including a few standout crime stories and superhero movies. Here are my top 10 movies of 2017 so far.
10. Shimmer Lake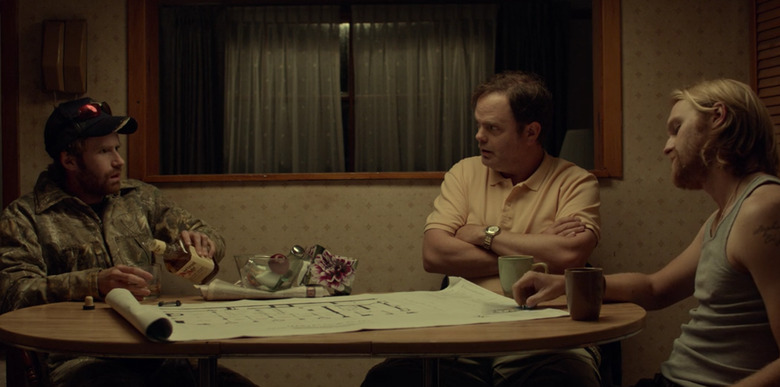 This is a nonlinear and nasty little thriller that's precise and airtight. Not a second gets wasted in Oren Uziel's first film. Each scene goes backwards into the past fast with momentum and suspense while defining every character. None of them are what they appear to be at first glance, either. Uziel and his cast make some familiar archetypes three-dimensional. The major characters have personality and their own motives, fears, and desires. Each character in Uziel's ensemble story feels substantial enough that they could be the star of their own story. Shimmer Lake is as funny as it is dark. Rob Corddry and Ron Livingston are delightful together as two self-admittedly unambitious F.B.I. agents and they help make the Netflix movie as entertaining as it is.
9. Baby Driver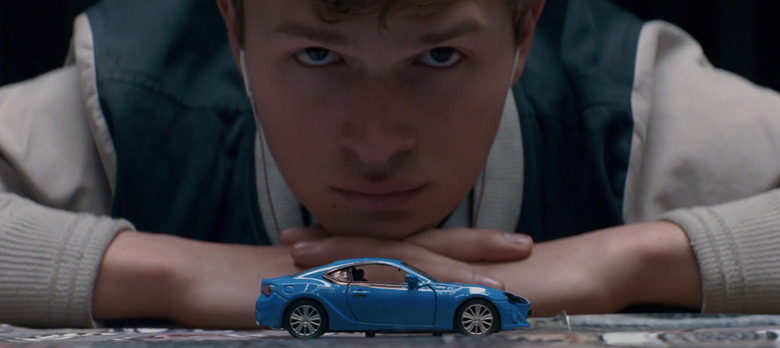 Edgar Wright has crafted a simple plot packed with character, invigorating song choices, and propulsive style. Like Wright's previous work, the jokes often have as many layers as the characters do. Jon Hamm, Eiza González, and Kevin Spacey, and bring a great deal of humanity to "the villains." Spacey, in particular, makes Wright's fast dialogue feel even faster. The actor's razor sharp delivery and Wright's quick pace sync together beautifully. I could listen to Doc lay out his plans and exposition all day. The great character moments are what enrich the experience, with my favorite being Buddy (Hamm) and Baby (Ansel Elgort) enjoying music together. It's rare to see a protagonist have as intimate of a moment such as that one with an antagonist, but it's that kind of scene that makes Baby Driver more enjoyable the more I think about it.
8. Wonder Woman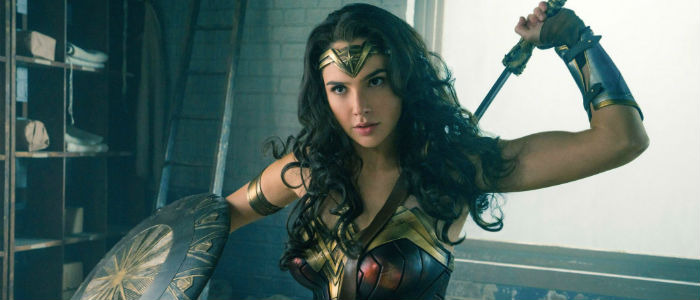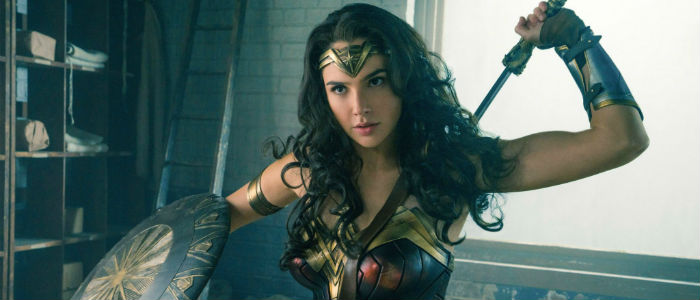 Patty Jenkins' superhero movie has a refreshing sense of optimism. Few superheroes are as admirable and as heroic as Diana Prince (Gal Gadot). Right from the beginning, she has a charisma and spirit that lights up every scene. Even though the final set piece is a little underwhelming, especially compared to the stellar "No Man's Land" sequence, Gadot, Jenkins, and all involved nail the scenes that count most, like the emotional payoffs. The character doesn't get lost in the CG destruction. Wonder Woman is vital, character-driven spectacle with a hero surrounded by charismatic characters, like Captain Trevor (Chris Pine), Antiope (Robin Wright), and the gleefully evil Dr. Maru (Elena Anaya), who Wonder Woman doesn't confront with anger in the end, but compassion. There's a big heart in Jenkins' badass movie.
7. Raw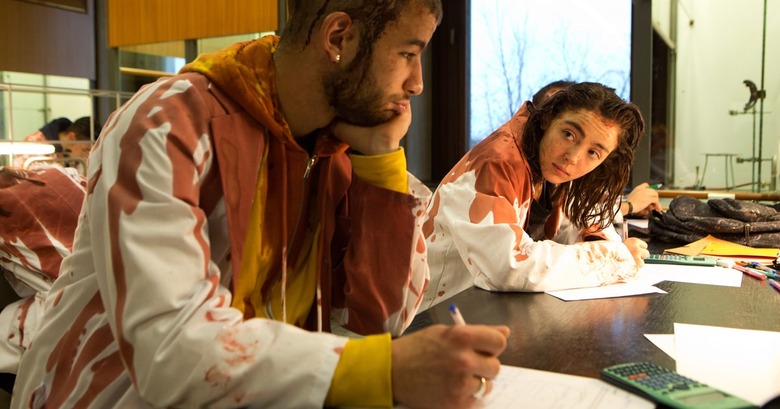 Julia Ducournau's debut sometimes finds the beautiful in the grotesque. Ducournau's bizarre and intimate story about cannibals is also a great story of two sisters. There are many highly effective stomach turning scenes – and terrific practical effects – but even when there's no cannibalism, the scenes between Justine (Garance Marillier) and Alexia (Ella Rumpf) are fantastic and surprising. Their relationship always feels real, as strange and as perverse as it gets. They ground the blood and shocks. While some film's third act fights go down exactly as the audience expects, Raw's certainly does not. The major confrontation in Doccournau's film is as unpredictable and as dramatic as the rest of her directorial debut – which always had me captivated.
6. A Cure for Wellness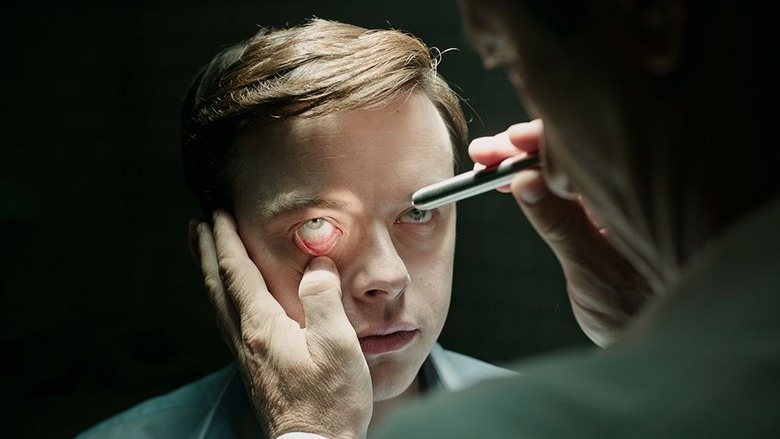 Gore Verbinski's latest film is a visual marvel. Most of A Cure for Wellness is set in one location, but the sense of scale Verbinski and cinematographer Bojan Bazelli create in those cold and chilly corridors is massive. It's a big, beautiful horror movie. Verbinski turns up the gross factor, too much at the end for my taste, but he can make Lockhart (Dane DeHaan) walking around to the sound of creaky crutches as uncomfortable as the unsettling dental treatment. The body horror is eyebrow-raising, and not without fun. Verbinski is a versatile filmmaker who can effortlessly go from genre to genre and never make the same movie twice, but strangely enough, his new film makes me fondly recall his debut movie, Mouse Hunt. Like Nathan Lane and Lee Evans in that film, Verbinski treats DeHaan's comically jerky character like a punching bag. The movie isn't without some physical humor or some wicked laughs. A Cure for Wellness is a long and bold cinematic journey about a character who wants to devour somebody for his gain, like the big bad of the film, but ends up trying to save someone instead. Verbinski's message of how we consume each other doesn't get lost in the visual splendor.
5. It Comes at Night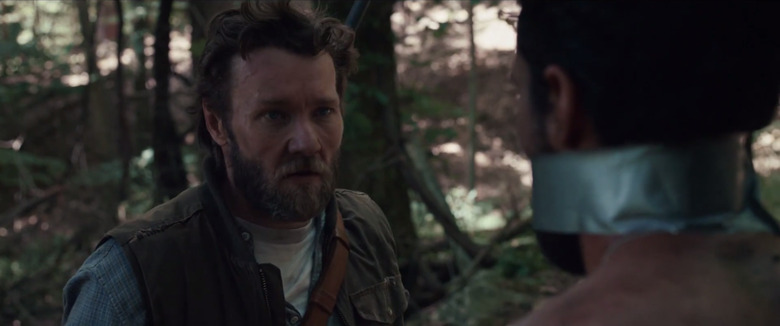 The bleakness of this post-apocalyptic tale gets right under my skin. In Trey Edward Shults' film, each character is hoping for the best. That rarely ever goes well in It Comes at Night, in which no monster is needed to create suspense or horror. A room full of well-intentioned humans is enough to create problems and fear. There's plenty of terror in It Comes at Night thanks to distrust and a killer virus, but it's human nature that turns out to be the real threat. Shults' second feature is sparse, but each scene is heavy. The filmmaker creates a remarkable and immersive sense of dread. It's almost scarier after the credits roll, too. The darkness generally overshadows the few moments of warmth and humanity in 97 haunting minutes.
4. Logan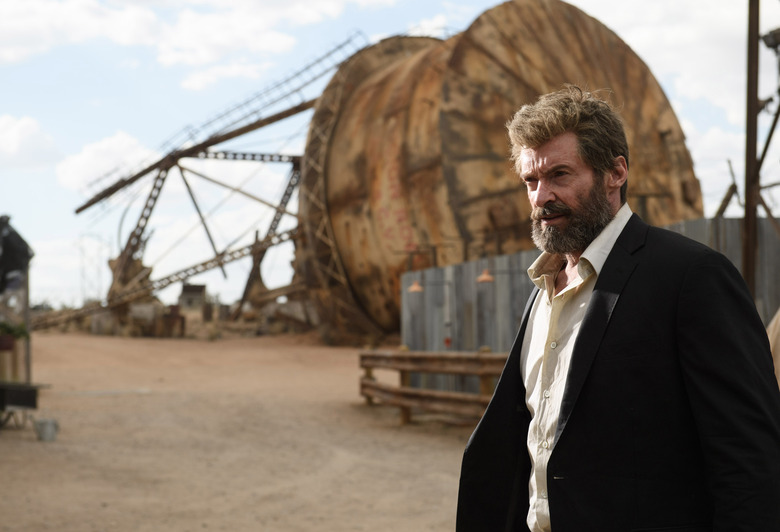 James Mangold's comic book movie is a completely satisfying standalone experience and farewell to a character we've watched for the last 16 years. There's sadness to the deeply flawed hero Mangold explores to the fullest in Logan. The fallen X-Man has probably killed more people than he can count – for a superhero who's saved the world a few times, he's had a terrible life. His pain is on full display in this film, a comic book movie that never sacrifices character for the sake of action or comedic relief. Of course, the action scenes are exhilarating and intense. The stakes feel higher than before because they're usually not as personal as Logan's, so the action packs more drama and excitement. The internal challenges are as palpable as the external ones in Mangold's exceptional film, which feels uncompromised from the beginning to the very powerful end.
3. The Lure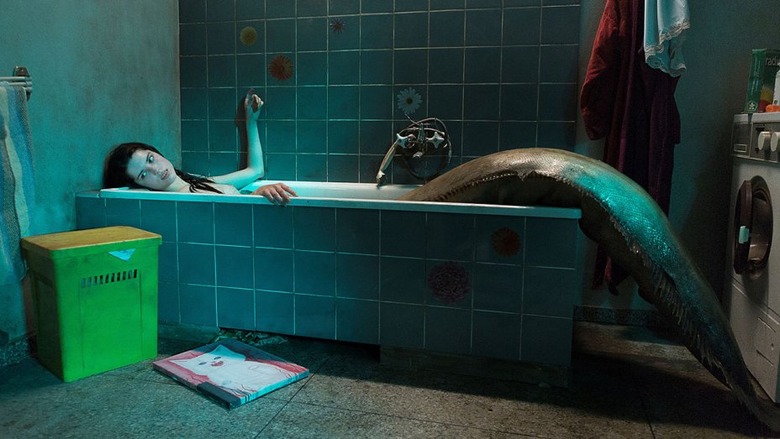 The Lure is a Polish musical about two Mermaid besties working in a club. Yes, Agnieszka Smoczynska's movie is every bit as wild and incredible as it sounds. The mermaids, who usually eat men for dinner, are two friends paying a visit to a sometimes wondrous and joyful but mostly disappointing and grimy human world. It's a love story between the mermaids, not the human Srebrna (Marta Mazurek) with whom falls in love. They bring a lot of light to Smoczynska's sometimes comically mundane settings, which contrasts the simple with the extraordinary. Not for a second does Smoczynska make it hard to suspend one's disbelief watching a pair of mermaids sing in a club. She brings such an energy to the movie, too. The sequences in the club are some of my favorite of the year – full of life, excitement, and something different. The Lure is one violent and heartfelt musical.
2. John Wick: Chapter Two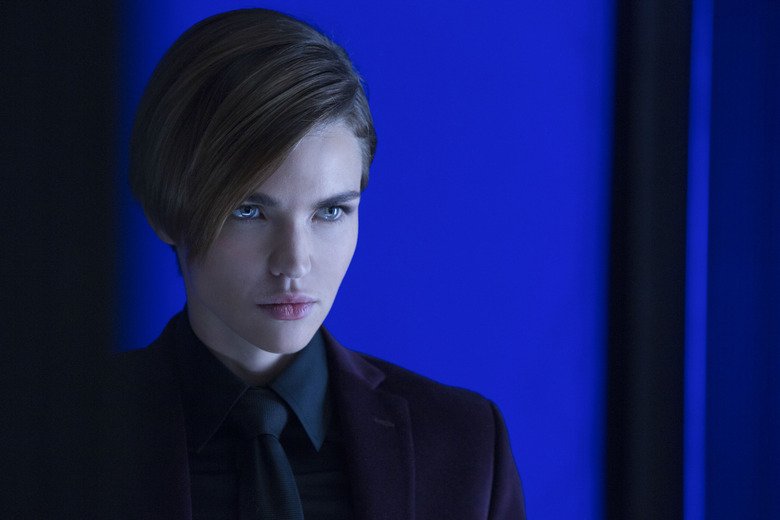 My second favorite movie of the year supplied my favorite moviegoing experience of the year so far. I took my dad to see Chad Stahelski's action movie. He hadn't seen the first movie and doesn't watch action movies. He couldn't believe his eyes, his mouth agape during most of the A-plus set pieces, which move with swiftness and clarity. His expression wasn't dissimilar to the famous Steven Spielberg "awe face." I loved it, just as much I love where this sequel takes John Wick (Keanu Reeves). Stahelski and screenwriter Derek Kolstad don't go too much bigger with the sequel and try to blow the first movie out of the water, but they expand on the unique and fun world they established in part one. Stahelski has an impeccable sense of style. The color choices, the costumes, the sets, and an actor with his own presence, Mr. Keanu Reeves, all make for one beautiful movie. John Wick: Chapter Two is an action movie shot and structured with grace and stars a hero who doesn't waste any time on exposition or tangential subplots.
1. The Lost City of Z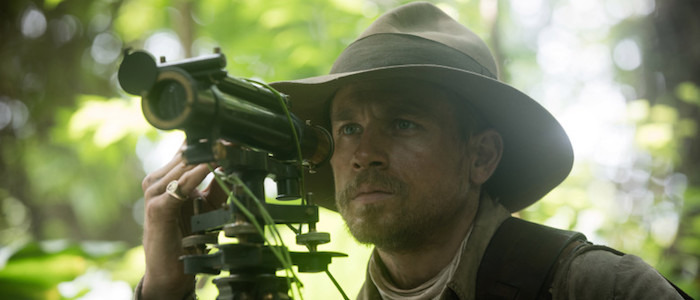 James Gray's adaptation of David Grann's novel is his most emotional work to date. Gray doesn't place emphasis on the madness in Percy Fawcett's long search for a lost city. The Lost City of Z isn't a story about a character reaching for greatness out of arrogance, but to explore the unexplored, seeking knowledge. There's a purity to Fawcett's quest in the Amazons, and a love for the place he shares with his son, Jack Fawcett (Tom Holland). Even though their journey doesn't end well, to put it lightly, Percy Fawcett and Gray see more than despair. I won't spoil it, but the final lines between Fawcett and his son are incredibly moving, say everything that needs to be said about Fawcett, and have stuck with me. The Lost City of Z is an epic with characters as rich as the arresting and lush shots.